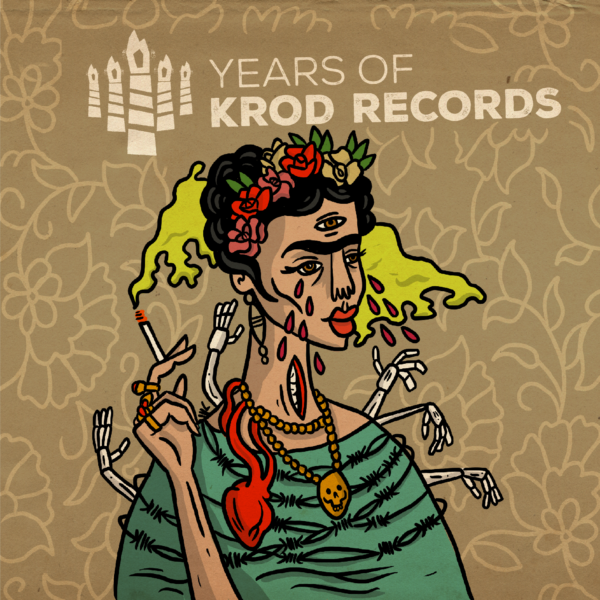 The build-up continues! Part 7: Livingston – 'Sunday Best' / Krod Records (The Five Years) is the latest in the way of look-sees into the Krod Records five-year celebratory project with a twist. If you haven't already you can find out more via an interview with Krod Label Manager, Jordan Calvi all the way over – Here.
Compilations are great! There is no lingering ambiguity about that. The tried and tested medium is a great way to sample a record label or any other project comprised of various music-makers but is also a great way to raise money. Krod Records (The Five Years) will be released this coming May in both digital and cassette-tape format alongside a commemorative e-booklet as well as the real thing. The focus of the compilation sees Krod Records artists and alumni tasked to cover their respective label-mates whose work may not necessarily match up to their own choice of stylistic. To backtrack, as stated, such complications are a great way to raise money for a good cause. This is entirely why Krod Records will be donating all proceeds towards and in support of the Solidarity Not Silence campaign. All relevant info will meet you at the end.
Part 6 can be found – Here – with Parts 1-5 linked subsequently within!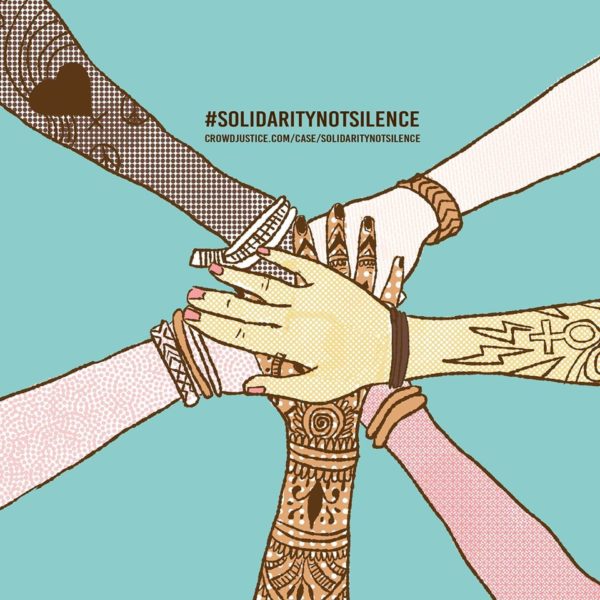 You are probably well aware now of how this works! EN asked each band involved about their cover, the contemporary music scene, the decision to donate to SNS and a little about themselves and their Krod Records experience. This very-day is all about Livingston who are mostly based in Berlin and their variation of the UK's Prey Drive and their 'Sunday Best'. And by the count of 1, 2, 3, 4… 5, 6! Here we go – Part 7: Livingston – Sunday Best' / Krod Records (The Five Years)!
First things first, in the very first words that come to mind, tell us who you are!
Honestly, the first words that came to mind was – 'How the hell do I format this damn word document?' Seems government facilities are all still using Office '95. We are Livingston and we are originally from London although we are now mostly based in Berlin. I'm Chris by the way, and I'll be your Livingston rep for today. Pleased to make your acquaintance.
So, it's KROD's 5th Birthday! How has your KROD experience been so far? Funny stories are more than welcome!
Well, the first thing that attracted us to Krod Records was that they had a sense of community and a family vibe. We are a bunch of softies at heart and well it was pretty easy to convince label boss Jordan to take us in…after about 24 litres of beer in a Friedrichshain (Berlin) bar. No, but seriously our experience has been great, exactly what we wanted, the personal and direct working environment with people who genuinely love music. More funny stories I'll gladly tell you, after about 24 litres of beer!
Covering other band's work in styles and genres that aren't traditionally your own must be tough! How have you found being involved with the project?
I guess there are two ways to go about it. You can learn the chords and words, and just bash it out in your own way without thinking too much about it. Or you can really dive deep and get really analytical about it. In our case I took a train ride around Berlin and listed to the Krod family playlist and heard a lot of great tracks that would have been great to cover. But Prey Drive's 'Sunday Best' just jumped out. So I sent it to the boys and we decided to do it. Once you sit down and start working on a fantastic song that you really like, you can definitely have an 'Oh shit, I have nothing to add to this' moment. But we did our thing and we love how it turned out.
The Solidarity Not Silence campaign has been a standout event in the contemporary music scene. In your own words, how does the campaign resonate with you as a band or personally to you?
It's simple. There is no place in society as a whole for anyone to suffer abuse and be silenced.
In your opinion, what can we all do as a scene to eliminate behaviour such as what the SNS case is against? And how can we all make the scene a safer and wholly more inclusive place for everyone?
To answer your first question about eliminating behaviour such as that, I'm at a loss for a good answer. Unfortunately, I think completely eliminating it will take a very long time. As we have seen entire social and legal structures are set up around feeding and protecting such behaviour. This is not the right forum to get into detail, but I'd say creating a safer and more inclusive society starts (as it already has) with small movements that create awareness and educates which will hopefully over time break down the social and legal structures I referred to before.
As a band on the circuit, what is your opinion of the current European music scene?
It's become a huge melting pot. Wherever you are you're meeting artists, producers, engineers, technicians etc… from all over the world. It's a great place to be involved in music and I'm sure in any of the arts because all these people are bringing bits from their part of the globe and mixing it in. And I think once this pandemic is over we will see the scene bounce back stronger than ever!
Finally, is there anything you want to say before you get back to your craft?
Yes, get the Krod fifth birthday album!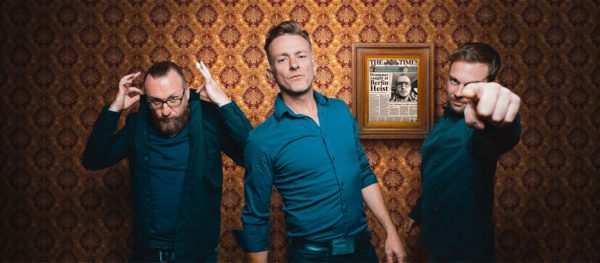 Well, that was Part 7: Livingston – 'Sunday Best' / Krod Records (The Five Years) sponsored and or fuelled by 24 litres of beer! Don't forget to brush up on Parts 1-6 above and find everything you need to support the Solidarity Not Silence campaign below as well as all things Livingston and Krod Records.
You can pre-order Krod Records (The Five Years) – Here.
Updates:
Krod Records:
Solidarity Not Silence: