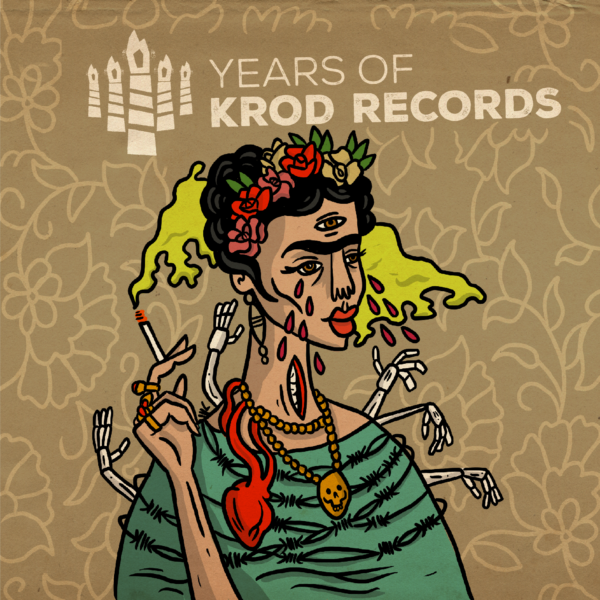 We are nearing the end now and Part 8: The Deadnotes – 'Yes It Is' / Krod Records (The Five Years) is upon us. Krod Records are celebrating their five-year anniversary with a compilation that deviates from the norm. What Am I talking about? Well, why not dive into an interview with Label Manager Jordan Calvi – Here.
Who doesn't love a good record label compilation? No really, who doesn't?! The age-old medium (citation needed) is one tried, tested and venerated. Krod Records chose to take this on and try it for size but not in a manner as common as most. Instead, to celebrate and leave their own stamp on the compilation shame, the Berlin-based label tasked its bands to cover each other and label alumni. In some cases, it was nearer to their genre base and in other cases, it really wasn't.
Krod Records is no stranger to supporting good causes, and so with that, all proceeds of the release will be donated in support of the Solidarity NOT Silence campaign. More Information will be left at the end.
Parts 1-7 can all be found by moseying on over to – Here.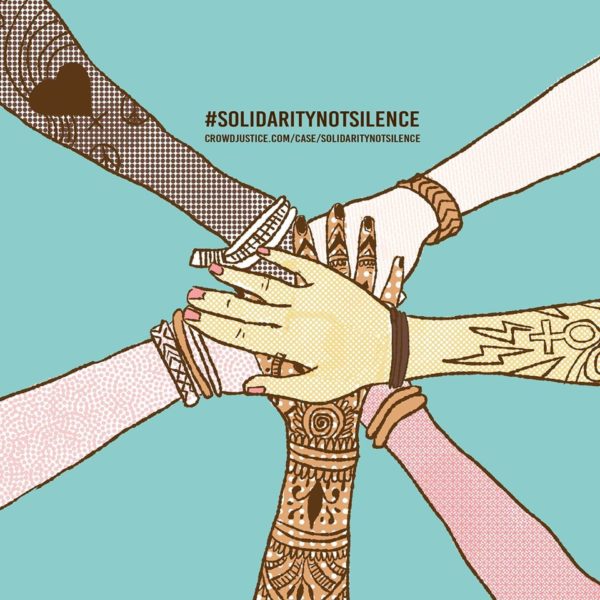 I think this little venture is quite obvious in its aims by now. Part 8, the penultimate cover, see's The Deadnotes lend their craft to the Elm Tree Circle track, 'Yes It Is'. As usual, as well as providing the single, the band answered a few questions about the scene, SNS and their Krod Records experience this far. And so, Part 8: The Deadnotes – 'Yes It Is' / Krod Records (The Five Years).
First things first, in the very first words that come to mind, tell us who you are!
Hey there! I'm Darius and I play guitar and sing in a band called The Deadnotes. We are an Indie/Punk/Pop/Rock band from Freiburg, Southern Germany. We started the band when we were 15 years old and are still having the raddest time nearly 10 years later.
So, it's KROD's 5th Birthday! How has your KROD experience been so far? Funny stories are more than welcome!
I simply love Jordan and Krod Records. He's one of the most heartwarming, unique, passionate and supportive people in music that I know. He was literally the first one to believe in our first record 'I'll Kiss All Fears Out Of Your Face' and we were blown away by his support. We're very used to DIY but it's really something else and very special when external people are really convinced of something that you're doing. When we wrote and released our first album we were between 18 and 20 years old. Jordan and his work really made a huge difference and left a huge impact on our musical career so far. I won't deny that he was also one of the reasons why we decided to found our own label now.
We got to know him personally back in 2016 when he put on an acoustic show in Toulouse for us. I remember that we drove for nearly 13 hours straight, I was super ill and pumped with medicine. It was also the day that Trump was elected as president of the US. We were all really down but then played this super intimate and packed acoustic show and somehow made shitloads of money with our merchandise. He took such good care of us that it let me forget all about the shit that was going on for a few hours.
Still, every time we are in Berlin, we hang out together and literally always end up in this weird Rock Bar close to his flat in Berlin Friedrichshain drinking too many Urquells.
Covering other band's work in styles and genres that aren't traditionally your own must be tough! How have you found being involved with the project?
The whole project is a great idea and the fact that it's for charities makes it even better. It was a lot of fun and a great experience recording the Elm Tree Circle cover for the sampler. I've known the guys for quite some time now, they're good friends and I LOVE their music. I recorded the song live, without any overdubs or anything else, in a little church in a small village close to my hometown which made it even more interesting. A friend and producer was recording a choir for a film music project there and we used the spare time to do my cover. The room sounded huge and you have to control your voice completely different due to the huge natural reverb in there. Hope the cover didn't turn out too festive though. Haha!
The Solidarity Not Silence campaign has been a standout event in the contemporary music scene. In your own words, how does the campaign resonate with you as a band or personally to you?
I believe that especially for us as a straight white male band in our very privileged position, it's more than important to raise awareness for these issues and to make it very clear that it's something that affects us all. I see it as our duty to actively fight toxic masculinity as well as sexist, racist and all sorts of bullshit behaviour towards stigmatised people if we want to create a positive and welcoming atmosphere at our shows and surroundings.
'Solidarity NOT Silence' which is also run by our long time friends in Petrol Girls, is a great standout campaign facing all these issues in one specific case but going even further and connecting, encouraging and empowering women everywhere who experienced similar situations.
In your opinion, what can we all do as a scene to eliminate behaviour such as what the SNS case is against? And how can we all make the scene a safer and wholly more inclusive place for everyone?
I think it's in every band, promoter and actually everyone's responsibility to raise awareness here! It's very simple and sounds corny yet it's super important. I want a world where everyone can express themselves and be just the way they want to be and feel comfortable and accepted in doing so. We obviously can't (easily) change the whole world but we can and should start at our shows and in our own musical surroundings.
I think it's up to all-male bands to take a few steps back sometimes and realise that they are part of a huge problem and that talking simply isn't enough. It's about making shows as inclusive as possible, whether it's working on awareness concepts or establishing gender-free bathrooms in venues, acting quickly when there's someone overstepping borders and simply not tolerating such behaviour. It's important to deal with these problems, to update each other, to have an open mind and to be open to evaluate and develop yourself.
There's still a lot to learn and to change, also for us as a band.
As a band on the circuit, what is your opinion of the current European music scene?
We have so many good friends and know so many inspiring people all over Europe that put their whole heart into music, promoting shows and helping out bands on tour. Supporting the scene in many different ways. People that make you feel welcome in places far away from home. I hope the current developments, e.g. around the UK, Brexit and borders being closed don't lead to any forms of division. Nevertheless, I'm entirely sure that the European music scene will stick together even firmer. Now more than ever we have to turn our focus towards the really important things, which in my opinion are cooperation, working hand-in-hand and helping each other out to make changes for the better again!
Finally, is there anything you want to say before you get back to your craft?
Rock off!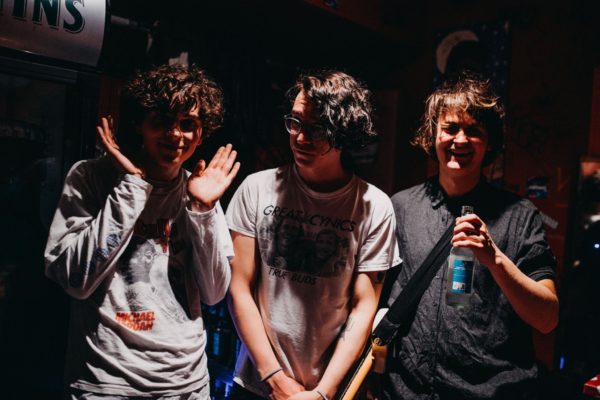 Well, that was Part 8: The Deadnotes – 'Yes It Is' / Krod Records (The Five Years). Below, you can all things ala The Deadnotes as well as Krod Records and how you can support Solidarity NOT Silence. Don't forget to indulge in Parts 1-7 above if you haven't already and remember to look after yourselves and others in these trying times. Keep the music playing and support those who make and get it to you.
You can pre-order Krod Records (The Five Years) – Here.
The Deadnotes:
Krod Records:
Solidarity Not Silence: