Swansong – Falmouth, England, United Kingdom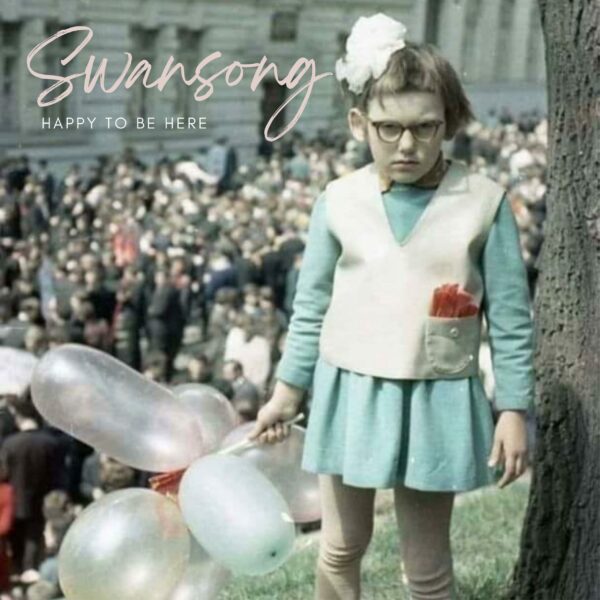 Swansong and Happy To Be Here will emerge from the deep, dark (but actually quite pleasant, give or take a substantial amount of rain) reaches of Falmouth, Kernow (Cornwall) this coming December. Now, if you haven't been exposed to Swansong prior to these lines, heed this.
The band's work to date is rife with Stoner-esque groove and equal parts of Punk and Grunge fervour, often juxtaposed with bouts of melodic Alt. Rock and dynamic tempo changes. Further consider Grunge's genealogical and intrinsically present penchant for late '80s Hardcore, itself embedded with the exploratory "Sludge-isms" of Black Flag and the eras ilk and the plot thickens. Couple that with the seminal work of Nirvana and Pearl Jam to a degree, along with a forward punt toward The Distillers beyond just vocals among other names such as Hole and it all thickens further. Finally, consider the "other" (and less prevalently discussed than it should be) '90s Punk in the form of Riot Grrrl and you're ready for what comes.
You can find the band's back catalogue – Here. Swansong and Happy To Be Here. On with it.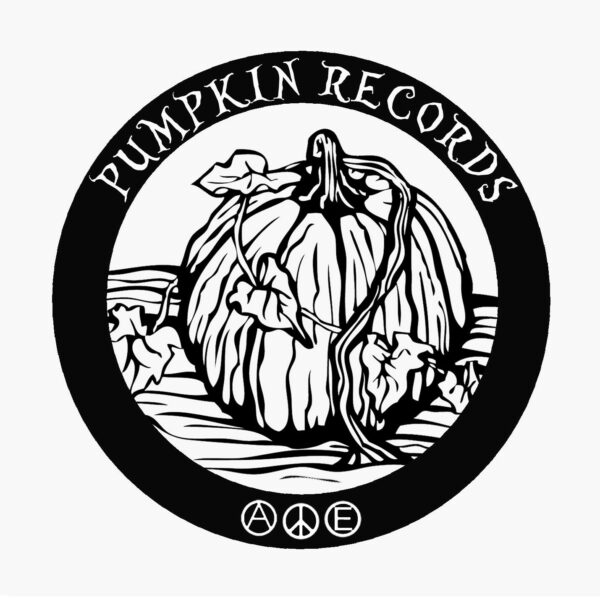 How much in common do we have with the monster under the bed? With the anticipatory existential ailments and occurrences in our lives? How much clout do we have to oppose it all? Well, judging by the brooding bass, whirling leads and angular rhythms of Swansong on track one, it would appear they have accrued quite the stockpile. Cut with all of the above as well as with stripped-back but determined refrains, the four-piece have you pinned for the next nine rounds.
'Loaded' falls into a lethargic amble prior to the genre's Punk roots organically rapping their abrasive knuckles across the metaphorical door interchangeably, finally clearing in time for a fluid melodic lead to dart for freedom, equating the band's whole and innate energy breaking from its confines holistically. 'Bitter' is a class in displaying affiliation with others in the scene through an underlying metallic refrain between bouts of (The) Distillers-esque melodic Punk tuned partly toward classic Hardcore in depth. On top of that and more importantly, 'Bitter' is also a measured battle cry and a highlight on Happy To Be Here.
Contrary to what the assumed MO of Grunge and its affiliates are to the common music fan, Swansong fluidically deviate as obviously as they don't with a casual yet considered confidence. 'Frida' is this motion for the most part, leaning on a more melodious Alt. Rock forefront with a key vocal change whilst still expertly holding the key attributes of the big disgruntled "G" close. 'Let Me Go' is another intelligently showcasing this band's depth with a meandering guitar, dulcet bass and fluttering drum patterns undulating between crashing Alternative Rock. Track five is also another where the band's vocal depth runs parallel with their acuity in stylistic changes.
The more melodic and "Punk-heavy" sound of 2018's Glue meets the abrasive, brooding almost maniacally demonic rhythms of their 2016 album Circles for a revitalising punch back into gear in both 'Something Good' and 'Bruise'. The latter's thematic lyrical defiance is backed by a gyration-inducing groove between bouts of unforgiving spoken word, themselves leading to further, brilliantly open examples of vocalist Nat's range. 'La Petite Mort' is another unashamed Grunge number cut with the unadulterated, grizzled fun this album purveys whilst 'Lump' contends for the album's best.
Intricately and discernably layered to each member, 'Lump' is one of those tracks epitomising the power of musicians versed in Punk and Hardcore crossing into and taking ownership of the "Alternative Rock sphere", be the outcome aggravated or anthemic in conveying both honesty and craft.
Following on and closing, the down-trodden inflexion of Sludge, Stoner and otherwise across the Swansong sound take dominant creative control in a finalising "fuck you" in 'Barefoot Outside The Place', employing jarring, maniacle verses and heavy-set, beyond contemptuous thunderous trudging aptly topped with snarling vitriol.
And so ends Swansong and Happy To Be Here. As many will know, within Alt. Rock, it's really quite easy to idly follow the map toward the over-saturated din of "Post-Grunge" and not return. However, after unabatedly tearing into the aforementioned and often banality-comprised cartography, succinctly put, Swansong are laughing proud and standing untouchable as they stride into the horizon monikered "doing it right".
01/12/22 is the day with Pumpkin Records releasing a choice cut 10″ EP from Happy To Be Here set for pre-order  – Here. CDs will also be available from the band upon release and you can pre-save the album on Spotify – Here.
Updates:
Music:
Pumpkin Records: