Dischord – Blackpool, England, (Dis)United Kingdom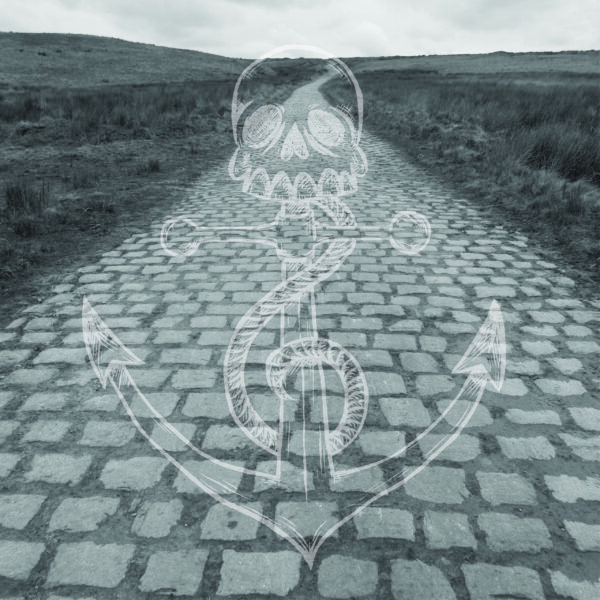 Ahead of time and raging, the album premiere of Dischord and Cotton Famine Road is here. The Blackpool four have been biding their time in focused observation these past years, drawing parallel perspectives from the past and carefully culminating and articulating their response. Today, you can hear the finished product present and waiting, ready to be unveiled as a collection of these poignant musings, soundtracked of course, by the latest nuance of their aggravated and writhing Punk underbelly.
Cotton Famine Road tells a tale as much as it draws an eerie, unmistakably tied thematic line from Britain's past until now. Blackpool, like many towns and cities strewn across this landscape, is irrevocably tied to our dark Imperial past. Dischord's new album tells of that story, from the cotton the town is built on to the workers who spun it and crucially, how it's just another aspect of the UK's hastily moderated past.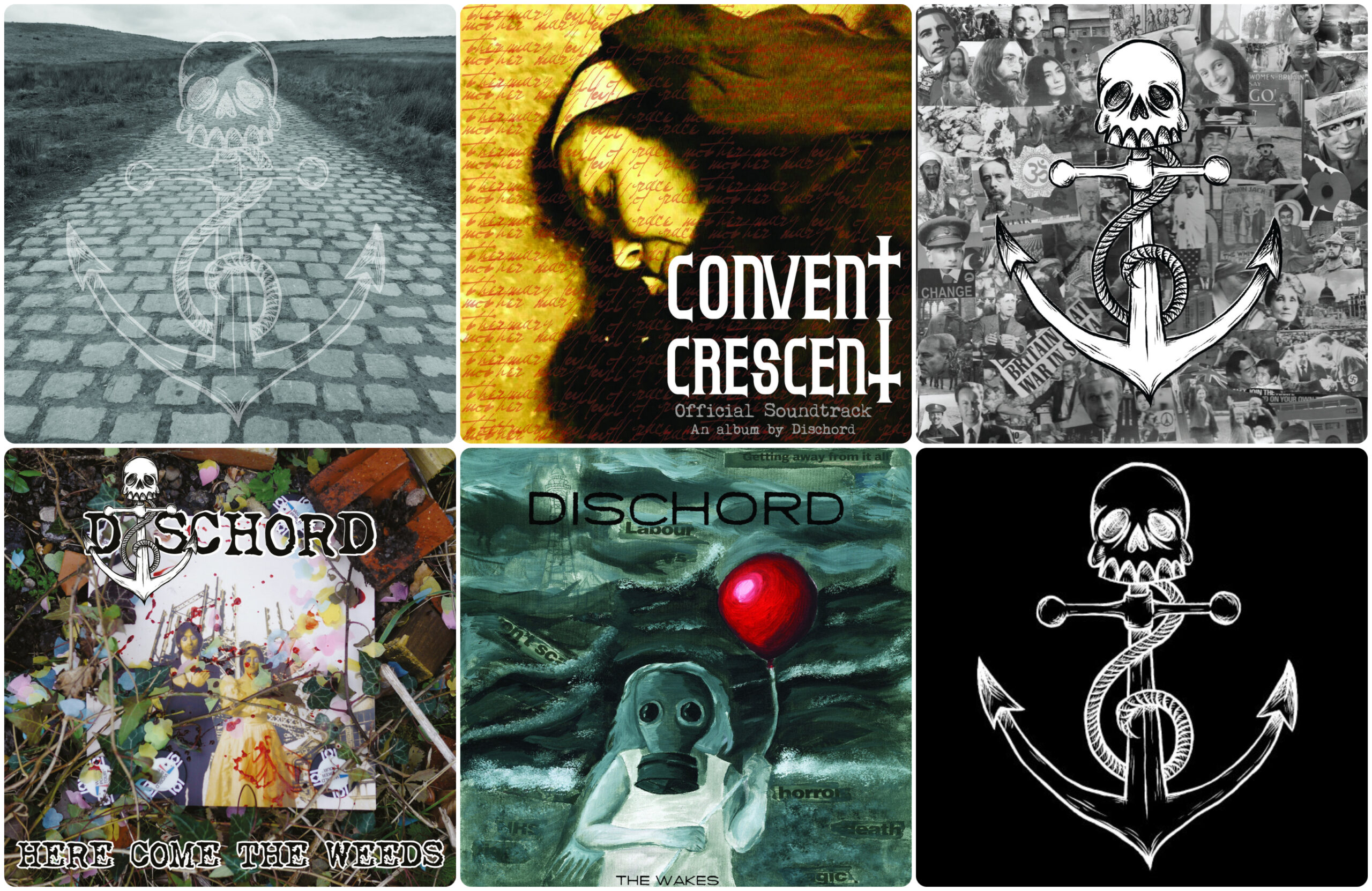 'White Silence' is abrupt via more than its power chords with the words – 'We grew up by an old slave port, something we were never taught, human lives bought and sold, their stories never told'. This is but a sample of a track quotable in its entirety, imploring you to have the lyric sheet to your front. The following 'Die For The Weekend' employs a memorable Folk-Punk jaunt whilst the stand-out 'Sugar Boy' charts a less common but certifiably nailed blast of Dischord-brand melody, boasting a blend of their occult Post-Punk lacquer cut with more recognisable melodic punk and Post-Hardcore tones set as dimly lit outsiders. Throughout album five, you'll find both interspersed as considered, contrasting layers over a bedrock of fierce, bitter classicist Punk fervour.
Be it said classicist Punk cutting raw and splintering indentations or the vintage Hardcore inclinations of 'Jamaica Street' and 'Burial Ground', on Cotton Famine Road you feel every pull of the saw and its intrinsically affronting teeth-like chords, from every gritted high to rumbling low. Stage front you'll find the band's direct vocal approach is backed with more like-minded voices this time around, maximising its unapologetic nature and further hammering home the latest from Dischord-well of confidence.
But, alas, that's enough from me! For far to the front of the 15th of April, you can stream the whole album here EXCLUSIVELY on Ear Nutrition! What a time to be a(ngry)live!
'You were born in 1984
But you won the first world war
And you'll take the credit for the 1966 cup final score
You'll take a pleasant land and paint it black
You're not the cure you are the cracks in the Union Jack
You dance a morbid frisk called the knee-jerk twist
You love anything as long as its English
Maybe one day you'll learn the language'
– 'Born in Nineteen Eighty-Four'

Well then, so passes the album premiere of Dischord and Cotton Famine Road. Remember, the album can only be heard here until its mainline release on the 15th of this month, pre-orders of which you can find below. Finally, however, if you happen to be attending the esteemed Manchester Punk Festival, Dischord will be playing the Zombie Shack on the 7th April at 23:55pm. Be there.