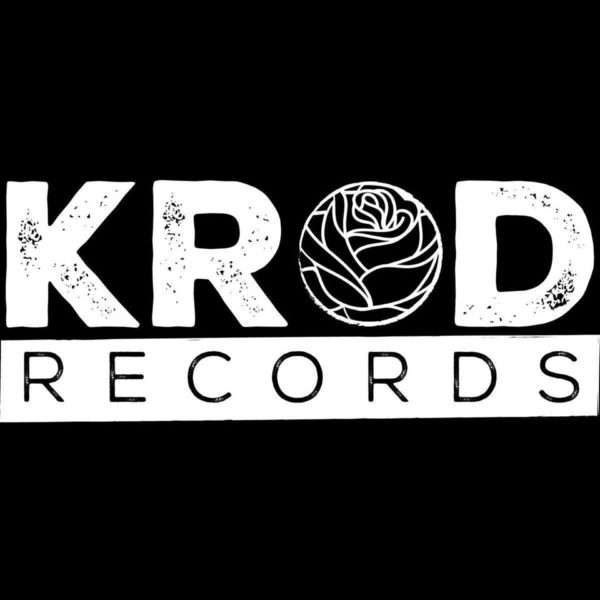 Within the underground music scene, bands, venues, promoters and labels ebb and flow in and out of existence. The very process of such is an indisputable fact that keeps the creative and varied juices very much flowing. However, not everyone makes it and that's always a little on the sad side. On the contrary, though, said "sad side" is luckily, often enough juxtaposed and dwarfed by the complete opposite. Enter, 5 Years Of Krod Records and Jordan Calvi.
This month, European Punk music label Krod Records is celebrating five years of operations. And how are they planning to celebrate such? Well, you're about to find out below but in short, the label will be releasing a digital and cassette compilation in celebration of the 5 years. That may seem a little on the usual side of things but it isn't that simple. The compilation will feature Krod Records bands covering each other away from their own respective stylistic comfort zones.
Finally, before we discuss 5 years of Krod Records: and talk with label-manager Jordan Calvi, there is one more important detail. All the proceeds from the compilation will be donated to the Solidarity Not Silence campaign, to aid in the costs of facing a defamation case levied against them by a well-known male musician following statements made on his behaviour and conduct towards women. More info on the campaign can be found – Here. All relevant links will be left at the end.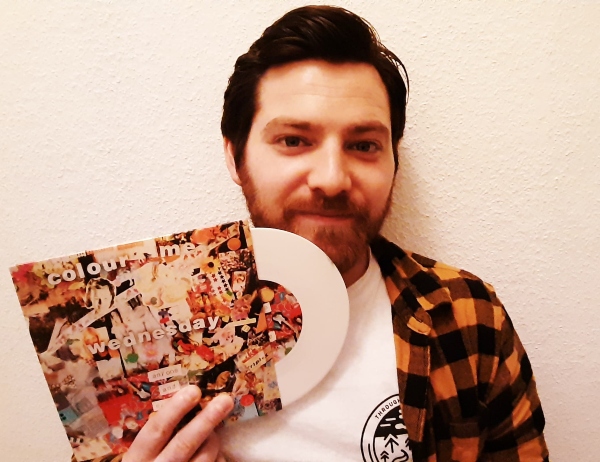 And so: 5 Years Of Krod Records: Jordan Calvi.
Introduce yourself and Krod Records as simply as possible?
I'm Jordan Calvi, the label manager of Krod Records and I'm also the Regional Marketing Manager for the region of France, Benelux & Asia at iMusician (a digital distributor).
I've lived in Berlin for a few years now but I'm originally from France where I grew up in a very small town by the name of La Charité sur Loire. Since an early age, I've been addicted to music. I played drums in a few bands and then at age 15, I founded a collective with a friend to organize Punk & Hardcore shows in Nevers. Then, when I moved for my studies, I wanted to carry on helping artists and founded Krod Records. I learned how from the ground up and now I have a music-family of twenty-plus artists that's been growing steadily for the past 5 years.
So, five years ago you started the Krod Records venture? What was the catalyst behind it?
The need to help artists and create something real. To create somewhere that artists could feel supported and that they could count on. A family where they could help each other, especially when it comes to booking gigs & networking.
It started with Quitters, a french Indie-Punk-Rock band where I basically just took some records and tried to get a few reviews/interviews for them. Then, it quickly became more than just "a thing". With the addition of Earl Grey in the roster and an exclusive edition vinyl release alongside the work of an English PR agency (Inception Press), who worked their asses off and got some great exposure (I.e. Kerrang!) for this small band and small label. Then, I just went on.
So obviously, you wanted to commemorate the occasion, at what point did you come up with the idea of doing a compilation?
We celebrated our first year with a concert in Toulouse, France with bands from the label, the second year was celebrated again in Toulouse but that year with Tiny Moving Parts & Trash Boat actually in a boat! The third year, I moved to Berlin and decided to celebrate the labels birthday again with a show and that invited Daggermouth, Hightower, The Deadnotes and Kill Her First. Unfortunately, last year, we didn't do anything, So this year, 5 years on, we CELEBRATE!
In early 2019, I came up with the idea of a compilation to celebrate our birthday after getting Hightower and their cover of the song 'Luka' released on a Sea Shepherd Compilation (by Uncle M). I found the idea of covering a band that is totally not anywhere near close to your band's own genre really interesting.
What exactly does the compilation entail and what makes it stand out? I'm talking of the format, the bands and how the covers idea came into play?
I wanted more than just a compilation that represents the label, so I asked for our bands & friends to only cover a band exclusively in the Krod Roster. I'm also putting together a book of memories to commemorate the 5 years of the label. This compilation will be released digitally (including a PDF of the book) and on cassette tape with the physical book itself.
The artwork will be designed and drawn by Dan Allen and all benefits will go towards a cause that I support, the Solidarity Not Silence campaign.
When did you realise you wanted the proceeds from the compilation to go towards Solidarity Not Silence and how long had you been aware of the campaign?
For about a year now.
There is always a cause to support. For our 3rd birthday, we gave €1.00 per ticket sold to the ARC Foundation (Cancer Research Foundation). It felt like the right moment to do so as my Dad passed away some months before and I wanted the celebration to be a dedication to him.
This year, we want to give all benefits to Solidarity Not Silence, Feminists and Feminist musicians who spoke out against injustices in the music scene against themselves and in support of the women who have sadly faced the same.
If you're not already aware, get to know the campaign, why it came about and how you can help.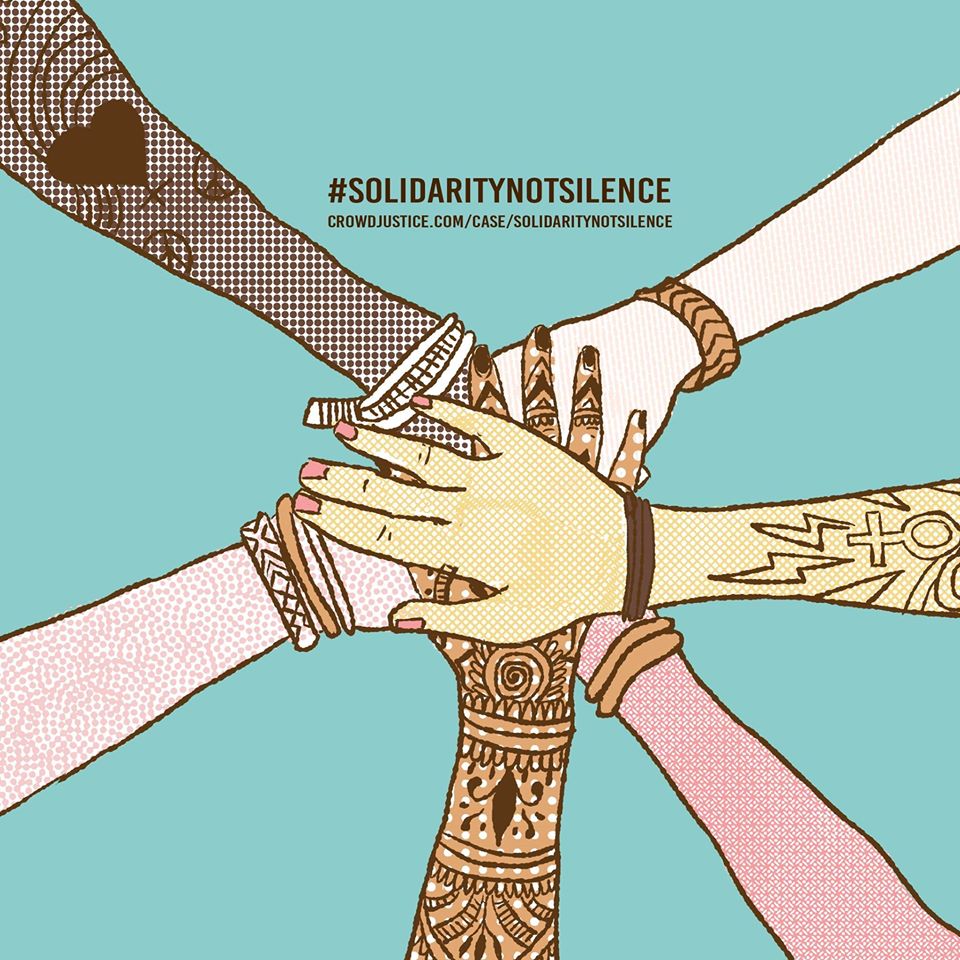 So what's next for Krod Records and is there anything else you want to say?
This year is particularly busy with everything in my life. The label has more releases to come, from the likes of Homeground, Raincheck, Makeshift Promise, Prey Drive, South Berkeley, Kill Her First, Elm Tree Circle and Forgive. I'm also gonna be a daddy and married this year. That's a lot!
Also, I would like to thank you for all the support through Musically Fresh & Ear Nutrition for those past 5 years. We're far from the end, so be sure that you will hear about Krod Records for many more years to come.
From now until the release date of the compilation in May, through Ear Nutrition Krod Records will be releasing interviews of each of the bands involved, including videos and single releases of the final tracks. I am personally yet to hear what this crossover experiment has yielded and I'm more than intrigued.
Don't forget to check out all the links relevant to the Solidarity Not Silence campaign and how you can support it below. You can also find all things and updates regarding Krod Records, keep an eye out for pre-orders and more interviews to follow.
Krod Records (The Five Years) will release in May 2020.
Krod Records:
Solidarity Not Silence: