Elm Tree Circle – Iserlohn, Germany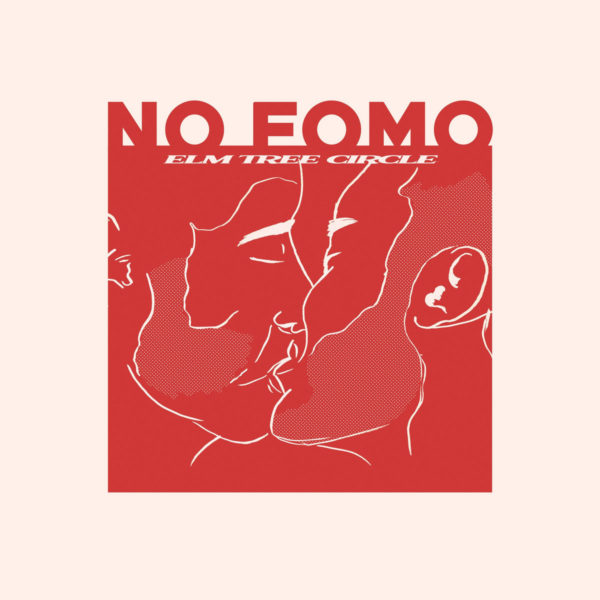 Situated somewhere between a contrastingly more mature Emo Rock, Pop-Punk and Alternative Rock, Elm Tree Circle and NO FOMO export their craft from Iserlohn, Germany, via Vancouver, Cologne and Dortmund on the back of the prolific Krod Records. Elm Tree Circle, it is safe to say, are both a mainstay of the Berlin-based label whilst also standing as a robust example of its roster and its genre fluidity. Krod Records aim to showcase, release and venerate the vibrancy of the underground scene, so I'll leave all their details at the end.
One last digression before the main event, however. Elm Tree Circle took part in the Krod Records Five Year Anniversary compilation this year, which saw rostered bands and alumni covering tracks from the label's history. The compilation was released physically on cassette tape and digitally in all the usual places. All proceeds from the release went and will continue to go to Solidarity Not Silence. You can read an interview with the band and find all information relating to the project and those involved – Here.
But yes, NO FOMO. 'Flow' was the first of the band's singles and it's easy to see why. Elm Tree Circle instantly feel comfortable. The band's looming Alt. Rock heaviness is in control while Post-Blink-182 Self Titled Pop-Punk-isms are allowed free reign. 'Flow' matches the youthful exuberance of Pop-Punk to Alt. Rock in contrast and symbiosis. The lyrical entrapment of 'It's All About You' furthers the driven, energetic streak into further comfortability. Track two concerns the precarious "staying friends" conundrum post-relationship. Elm Tree Circle are adept at the gritty layered-rumble but arguably suit the faster tempos they regularly tease. 'Violent Soho On The Mood' epitomises the permeating Alt. Rock fuzz, grit and rough around the edges approach so paramount to the Elm Tree Circle process. This is a band that doesn't shy away from Pop-sensibilities, but instead, filter them through as many other stylistic gauzes as they require.
It is with 'I Got It' that the melodic edge to the band's music truly substantiates their work to date. Such has always been a crucial contrast to the band's sound and speaks volumes of how the likes of PUP, Modern Baseball and Tiny Moving Parts have shaped their sound. I would also wager that many of whom reside in the Gruff-Punk territory of The Menzingers and the Burnt Tapes may also find something here. The three-piece allow their influences and varying, but related styles to meet at an intrinsic apex with 'I Got It' marking the best on the release. 'Settle In' is very much the slow-to-mid pace, weight and mildly Pop-Punked Alt. Rock the band is good at with the lead guitar-work again standing at it's near-soaring tallest as it glides by.
On NO FOMO, Elm Tree Circles' ability to beckon with melody, maintain attention with cathartic heavier-than-it-seems Rock and earworm with soaring leads is at its best. These are of course the same selling points of 2018's The Good Life but resoundingly more confident. See 'Tripping' and the grounded bass to avian-like notes of 'Going'.
NO FOMO is on the whole slower than its predecessor but levels and offsets this with its inherent quality. However, when the band's tempo is kicked into gear, be it for either long or short duration, it infuses a welcome variety into the emotive Rock on offer. See 'More' and its perpetually cycling on-edge drumming. 'Walking On Doom' is another to perpetually cycle but this time through its thoughts of loss and what was. The band gloomily and begrudgingly drag themselves gently along on to a slow-ebb contrasted with a punching yet stripped Alt. Rock need to release periodically. Elm Tree Circle are perhaps an epitome of the lasting influence of emotionally drenched Pop-Punk and Emo and its hard to argue otherwise. The band don't wholly adhere to these respective schools, but again, their legacies and following influence on the microcosm of Elm Tree Circle is clear.
It is also at this stage that, yet another name can be dropped as for another band to indulge in. Those who, this late on NO FOMO are still fully hooked on the bands melodic sound, would do well to indulge in Fire In The Radio – Here.
'Done Running' ends this second full-length in the right way. Elm Tree Circle cut through the shit with mid-paced melodic Punk, emphatically stating that is enough is enough. 'Done Running' is a tale of self-critique but sponsored by a glimmer of hope and it's here that the band's frustration utterly suits the on-edge musical response. 'Done Running' is determined in sound yet also reflective. However, this reflection is short-lived, and ever chased but what needs to happen. – 'Done running away, no more games to play I'm on display, with my anxiety, done running away, no more reckless old bruises to pay'.
Elm Tree Circle and NO FOMO, released via Krod Records digitally and physically on the 4th September.
Elm Tree Circle:
Music:
Krod Records: