The Bloodstrings – Aachen, Germany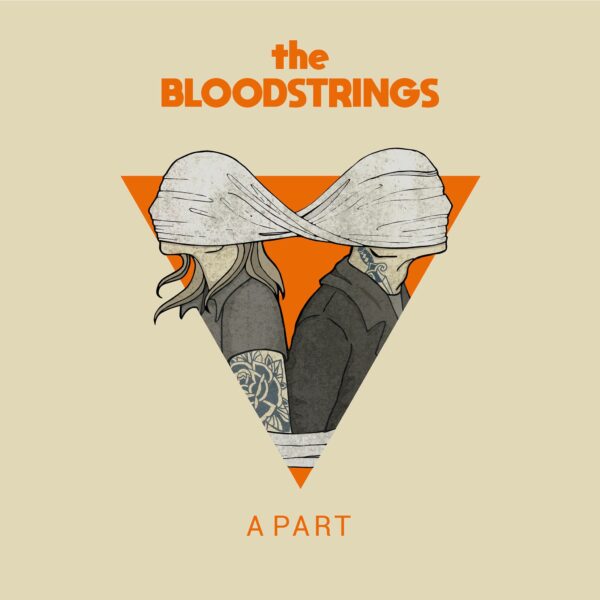 I've missed more than one release this year, that much is true. The Bloodstrings and their A Part EP was, until this very moment, one of them. There have been innumerable releases over the pandemic period that have defied their surroundings with a rousing cheer throughout the underground music scene. Truthfully, it has been tough to keep up but it's a wonderful problem to have.
The Aachen, Germany based Punks are somewhat of an enigma amongst their majoritively Skate Punk peers on the exceptionally fast European Punk scene. Though there is more to it than that, the aforementioned Skate Punk contingent is a fundamental part of the said scene and that is where we find The Bloodstrings and A Part. Well, in A Part anyway. See what I did there. Premium prose right there.
With a love of fast melodic Punk, the legacy of comparatively "Pop-Punked" melodic vocals lines and streamlined everything, The Bloodstrings champion conviction-laden Punk with a bite beyond the norm. Rock n' Roll comprises much of the blood on their strings and it is backed by the raucous double-bassed Rockabilly and deviously maniacal Psychobilly effortlessly exuded on their 2017 Born Sick. However, we aren't here for that.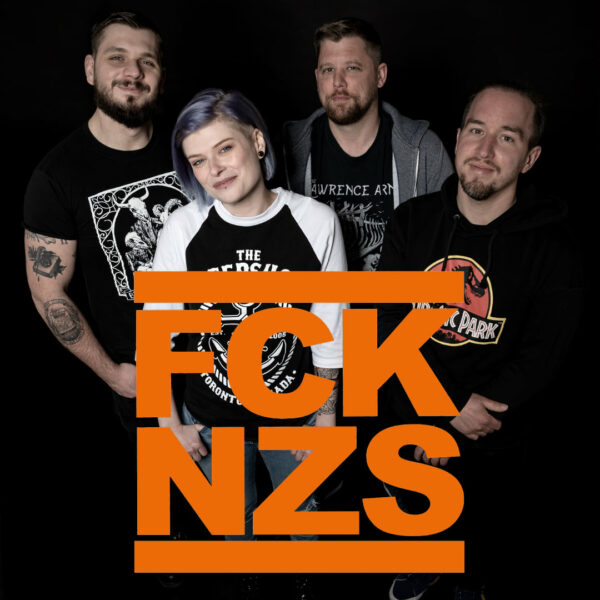 'Tik Tik Tik' cares not for thrilled intros and hits the ground running to the beat of its existentialism. With constant deviations in-tempo from brash Skate-esque drumbeats to crashing mid-paced refrains, you're kept to the beat of the story being told. This harsh but light rhythm section is flanked by further lightweight Pop-Punk-esque guitars meandering around the uncertainty being sung. 'Tik Tik Tik' even stops for a surprisingly well-orchestrated Easycore Pop-Punk style breakdown before crashing into another Skate-like beat off into the distance. Track one is very much proof of where the variety of the band's influences crossover. This is modern melodic Punk to a confident nuance n' roll.
'Gaslight' is tired of the self-doubt planted by others as it retreats to a mid-pace with a considerably more Pop-Punk-inclined display. If the use of a double-bass and Rock n' Roll flare had been more prevalent in the golden of Pop-Punk, The Bloodstrings would have been the monarchs. The band's Rock n' Roll quirks and Rockabilly-spun playful amble is the base at which this exuberant Pop-Punk is played. The Bloodstrings subtle arrangements and layering are nothing short of shameless and fantastic as 'Gaslight' full-embodies said Rock n' Roll between 1:50-2:14 before returning to their harmonic hybrid.
Tracks one and two explored a different side of The Bloodstrings whilst three and four chases the opposite. 'Hookline' is led by a crooning, emotive guitar ahead of an urgent, buoyant bassline and jabbing leads. It's hard to ignore the influence from mid-career Social Distortion on The Bloodstrings and its openly prevalent on 'Hookline'. Three marks itself as a considerably refined and better-produced effort, taking the Punk and Rockabilly sound of the previous record and amply charging it with a similarly refined Skate Punk catharsis. These timely blasts of tempo are brief but exactly the duration they need to be. However, there is more. Between 1:44 and 2:16, a deeply imbued Psychobilly-Hardcore chaos takes hold in one of the finest moments on the EP of which afterwards, 'Hookline' is all the better for.
'German Angst' further echoes Social Distortion ahead of another refined return to what the band are unquestionably good at. The final number is a student of history. There is a consistent poignancy to contemporary German Punk-Rock and it is no different here. I won't cheapen the band's well-thought lyricism by explaining it myself as there is no need.
Four-track EPs are a risk by nature. It is common for bands to deviate either too much or too little but in the case of The Bloodstrings and A Part, there is absolutely nothing lacking. The Bloodstrings in 2021 are confident and not messing around in the slightest.
A Part is out now digitally and on vinyl via the band and SBÄM. Now if you excuse me, I have a bottomless pit of emails to navigate.