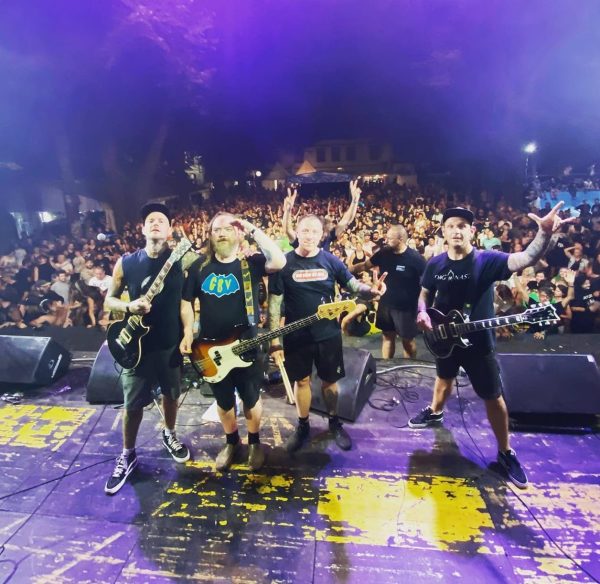 Today we are here for just a few questions with Venerea. For decades, the Swedish Punk scene has and continues to consistently supply the world with an expediently high octane barrage of break-neck fast Punk, rife with melody, serrated refrains and musings pertaining to life on this finite rock. Though I would normally carry out a longer form interview, sometimes, as fast as the slick Punk-Rock that the Swedish band emanate, time passes quicker than you'd prefer as it feasts on your spare moments. However, with the band soon to unleash a new album and having recently joined the conquest of the Punk scene perpetrated by the tireless SBÄM Records, at the very least, I had to ask them just a few questions.
Just A Few Questions: Venerea. Here we go. But fast. To Malmö!
---
So! Firstly, tell those reading who you are and what you do using as many of your song or album titles as possible.
We are Venerea, a Punk-Rock band from Sweden, we've been around since 1991. It's been the same members since 1997 except for our drummer who joined us in fall 2019. We're still the Saxons of Punk-Rock, stayin' underground, but this time around, maybe things will change. The new album is the bomb, so even if times are hard now, they might change and tomorrow will be a better day.
I see you've been playing shows again, how has that been and how was the very first one you played?
We're happy to play again, of course, it's what keeps us going really. But the time off wasn't too bad actually, gave us time to focus on writing and recording a new album. The very first Venerea show, well, I couldn't say since I wasn't a part of the band back then. I did my first show in the spring of 97, in a very small Swedish town in the middle of nowhere called Hofors. It was great of course. I think we played with a band called Radioaktiva
Räker. You should check 'em out! Legends.
Is the atmosphere different now from how it was pre-pandemic?
I wouldn't say it is. People are just as happy at the shows as before. But it's a bit hard since every band on the planet wants to start touring again at the same time! There are so many shows going on that I think people have a hard time choosing what to see. But it will eventually go back to normal! Apart from that, I just think people are happy things are moving again, it's been a frustrating couple of years.
Tell me, how did you end up joining SBÄM? Was it a long time coming?
We've been in contact for a few years and we played SBÄM fest in 2018 I think. They reached out in 2020 when we were talking about recording a new album and said they wanted to release it. Obviously, we were stoked on the idea!
The label is rapidly accruing a range of new and established bands, who are your favourites on SBÄM?
I always liked Pulley, and of course our dears friends in No Fun At All.
There are exponentially more independent record labels now in this modern age, many of which are harvesting impressive crops. Who are your favourite record labels outside of SBÄM? Hopefully, this won't get you in too much trouble!
Well, We've been re-issuing some vinyl through a great label called Last Exit Music and they release a lot of cool stuff. Also, People Of Punk-Rock based in Quebec, Canada have re-issued some of our stuff. But as you say, there are so many great labels we've come across during the years.
Who are your top five established or "famous" Swedish Punk bands? Once you've decided, choose an album from each one.
Now, the same question, but regarding smaller, DIY and underground bands from your home.
How is the Swedish scene these days? After such a rich and audible history.
The scene is cool, There are shows going on and bands doing their thing.
From your perspective, how has the "Skate Punk" scene changed since the time you
started as a band? How would you say it needs to improve?
Haha, hasn't changed too much I think. Still the same bands around as in 1994. But I guess there are less bands today compared to the boom in 94-96. Musically I guess there is more variety. Some bands are more progressive than others.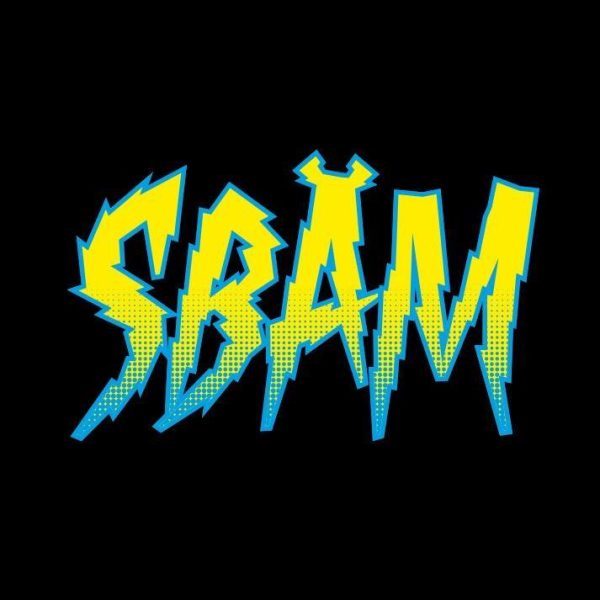 Bands often age past much of their material, is there anything in your back catalogue that you look upon less favourably now? Or don't wish to play live anymore?
Short answer, yes of course. Some things we would never play even though people asked for them. And some things we will keep playing because people ask for them. But generally, what we play we like to play. Some stuff more than others of course.
How much can you give away about the next album? Is there anything you have approached differently this time around?
Well, there are plenty of catchy choruses. We tried to keep it simple and the songs are more melody oriented rather than riff-oriented. But I wouldn't say we had a different approach. We worked a lot as a band with the songs, rehearsing and refining everything.
If you had to create a sampler of your work to date. What five tracks would you choose and why?
Can't speak for the other guys but maybe these: 'Calling Card', 'Rise With The Tide', 'Final Wall, ST'. 'Christopher', 'Feeding The Mouth That
Bites You' – Mainly because they are great songs!
To close, if the Punk boom of '94 never happened and you could choose bands to start a boom now, here in 2022. Who would the bands be?
G.A.S.P, Björnarna, Ett dödens maskineri, Lastkaj 14, Knaegt and Blowball.
---
Well, that's that, just a few questions with Venerea. Short, fast, informative and leaving you with plenty of homework! You can find both the band and SBÄM below.