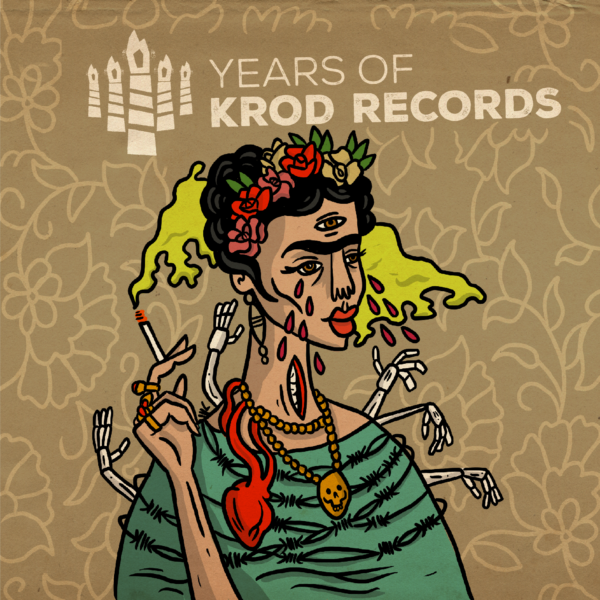 And so, we are now at the two-thirds mark! Part 6: Bloodsport – 'Lov Pyramids' / Krod Records (The Five Years) is the latest in a line of music and interviews denoting to the celebratory five-year compilation set-forth by the Berlin-based Krod Records. This year, the label wanted to conduct their annual celebration a little differently and for the nitty gritties, you can find an interview with Label Manager, Jordan Calvi – Here.
But what is this compilation? To be short, succinct and intrigue-fostering, it isn't your regular run! Krod Records (The Five Years) pits nine bands from the Krod Records roster to pitch a track each but ti goes further. To break the norm, each band will be covering a track from Krod's roster or alumni that may or may not be of near to their own in-band stylistic. In some cases, it may well be marginally familiar territory and in others, it may not. Only time will tell how that goes! Well, and these interviews and track releases!. Finally, and most notably, all proceeds from this digital and cassette compilation will be donated to the Solidarity Not Silence campaign. More on which you can find at the end.
Part 5 can be found – Here – with Parts 1-4 linked subsequently within!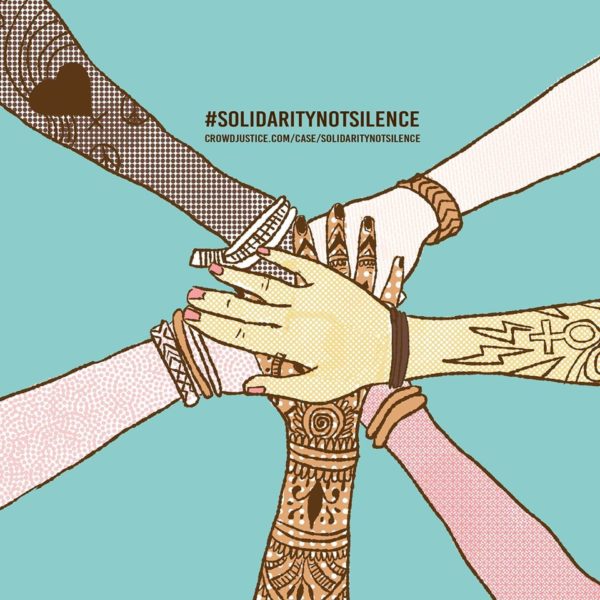 Today is the day for Part 6: Bloodsport – 'Lov Pyramids' / Krod Records (The Five Years). As usual, questions were asked, answers were given and so on. The UK's Bloodsport is the second to cover the Parisian's Hightower but this time, we see a cover of their track 'Lov Pyramids'. Scroll away! – Part 6: Bloodsport – 'Lov Pyramids' / Krod Records (The Five Years).
First things first, in the very first words that come to mind, tell us who you are!
We're Bloodsport, a five-piece Pop-Punk/Punk-Rock outfit from Hull, UK.
So, it's KROD's 5th Birthday! How has your KROD experience been so far? Funny stories are more than welcome!
I think we're the newbies to the label? Or one of the newbies. We were hesitant at first due to previous experiences with bad labels (not mentioning any names) but, the amount of exposure we've received since joining has been incredible! The work Jordan does behind the scenes is unreal and we're eternally grateful! (There's also so much organisation which is something Busby is well happy with because he's kind of OCD when it comes to planning things).
Covering other band's work in styles and genres that aren't traditionally your own must be tough! How have you found being involved with the project?
We've loved it, Hightower isn't too far away from us musically so it's been fun to put our stamp on a song which we all love.
The Solidarity Not Silence campaign has been a standout event in the contemporary music scene. In your own words, how does the campaign resonate with you as a band or personally to you?
It's a particular subject which spans across various industries.
The whole idea of community stems from treating people equally no matter their age, gender, race etc.. We feel the problem lies within specific individuals that have no morals or respect. At the end of the day most of us are all in this for the same reason and to have the fun/enjoyment sapped out of something because of one person just isn't cool. Another thing is that something like this can cause way too much damage in terms of status or even more so mentally, we support the cause 100% and we're glad that we can contribute in some way to help the recognition of this.
In your opinion, what can we all do as a scene to eliminate behaviour such as what the SNS case is against? And how can we all make the scene a safer and wholly more inclusive place for everyone?
Similar to the #metoo movement we think the more inequality or "bad behaviour" that happens the more it should be outed. If there's the confidence there that people have each other's back, less of the bad shit will happen and if it does happen, people will be called out and known for their behaviour. It's a vicious cycle but if we all support each other, and make a noise about it, we can hopefully make a stand which will inevitably make the scene safer and more inclusive to everyone.
As a band on the circuit, what is your opinion of the current European music scene?
BREXIT! Hell, we're trying as hard as we can to get over to Europe before all these stupid new laws come in. The UK Pop Punk/Punk Rock scene is blossoming at the moment but we've heard that the continent is the place to be…
Finally, is there anything you want to say before you get back to your craft?
Just a massive thank you to Jordan for letting us be part of this and for what he does behind the scenes for us and I'm sure every other band on the label.
Head over to the SNS Crowd Justice page below Tt read more about what we're doing this for.
Check out all the bands that are featuring on the record, stay safe, and look after each other!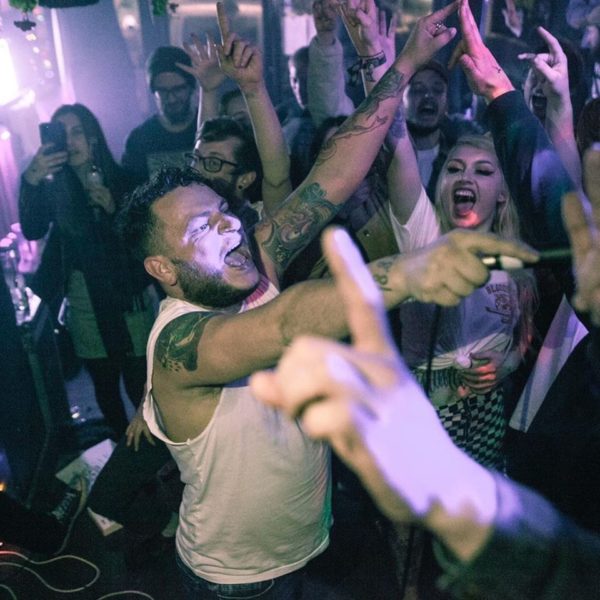 Well, that was Part 6: Bloodsport – 'Lov Pyramids' / Krod Records (The Five Years) and a side-order of more reasoning towards why BREXIT is a ridiculous affair. Don't forget to brush-up on Parts 1-5 and the interview with Mr Krod himself above and finally, please look into how you can support Solidarity Not Silence below.
You can pre-order Krod Records (The Five Years) – Here.
Updates:
Krod Records:
Solidarity Not Silence: