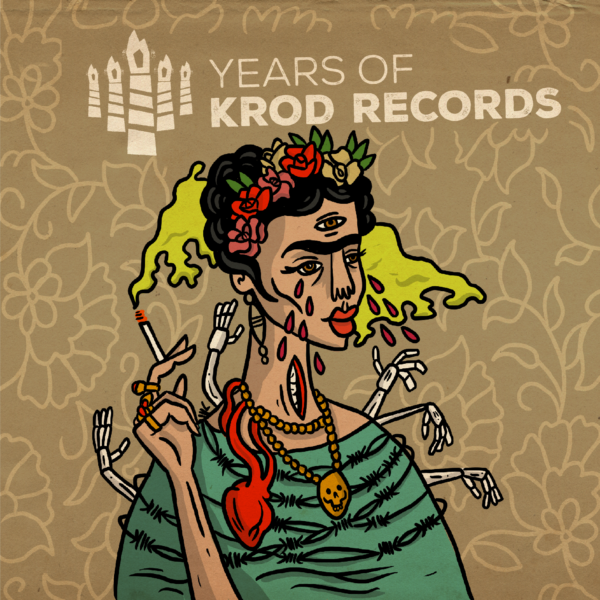 And we are finally here ahead of release! Part 9: Raincheck – 'Don't Tell Anyone' / Krod Records (The Five Years), the final preview of the upcoming compilation. As you may well know by now, Krod Records are celebrating their five-year anniversary via a compilation with their own stamp. Stamp? What? Why not dive into an interview with Label Manager Jordan Calvi to explain it all – Here.
To commemorate the five-years of Indie, Punk and Hardcore goodness, Berlin's Krod tasked bands from its current roster and alumni to cover tracks from the label's history. The release sees nine tracks set for a digital and cassette release that will come alongside a book covering Krod's first five years as well as some other goodies in the venerated medium of the merch bundle. Given that said tracks are covers, the band involved haven't always been near comfort zones. Some have chosen to style their versions ala themselves and others explore something new! Either way, it's not something to miss. However, it doesn't stop there! All proceeds from Krod Records (The Five Years) will be denoted in support of Solidarity NOT Silence, which you can find at the end.
Parts 1-8 can all be found by moseying on over to – Here.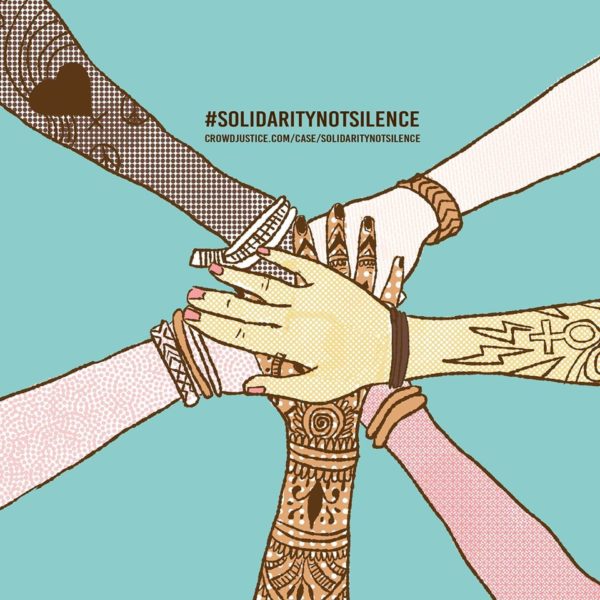 For the final preview ahead of release, Raincheck of Lyon, France, cover the UK's Colour Me Wednesday and their track 'Don't Tell Anyone'. EN asked the and some questions about the whole shebang, which you find below alongside the cover. And so – Part 9: Raincheck – 'Don't Tell Anyone' / Krod Records (The Five Years).
First things first, in the very first words that come to mind, tell us who you are!
We are Raincheck, A Punk-Rock band from Lyon, France. We started this band six years ago and put out our first EP True Love in 2016. Since then we have mostly played shows, all over France, Belgium and Switzerland. We love bands like Smoke Or Fire, Kid Dynamite, Shook Ones or Minority Of One – some fast, gnarly and barking Punk-Rock!
So, it's KROD's 5th Birthday! How has your KROD experience been so far? Funny stories are more than welcome!
Jojo whos runs Krod, is a very supportive friend, he always tries to help us make new music by putting tours together and making joint compilations, even with our lazy asses! We're gonna put out our second EP with Krod and it's always the same energy behind us!
Covering other band's work in styles and genres that aren't traditionally your own must be tough! How have you found being involved with the project?
We were really stoked to be in this project, especially me cause I'm a big fan of Colour Me Wednesday! Everything has gone well, but frankly, it was harder than I expected! The song structures are different to what we usually play and I was surprised to discover that my voice was higher pitched than the voice of Jen Doveton, so we needed to transpose the chords!
The Solidarity Not Silence campaign has been a standout event in the contemporary music scene. In your own words, how does the campaign resonate with you as a band or personally to you?
To me, it is really important that we are finally stopping hypocrisy in the music scene. This kind of abuse has been well known for decades, it's not a surprise, but everybody used to look somewhere else. Even in the Punk-Rock scene, there wasn't that many people who would stand by the victims. Obviously this is a big step forward and I think that it is really important that everybody begins to know and feel concerned about it!
In your opinion, what can we all do as a scene to eliminate behaviour such as what the SNS case is against? And how can we all make the scene a safer and wholly more inclusive place for everyone?
By taking care of each other, that seems cheesy but it's the most important thing. A lot of abuses are reported, but there is always someone who casts doubt on the veracity or shit like this and it's unacceptable. The scene is completely inclusive for everyone, Punk-Rock is all about that, there's just a bunch of assholes who ruin everything, and it's our responsibility to (collectively) is to stop them!
As a band on the circuit, what is your opinion of the current European music scene?
The scene is awesome and very diverse! There are a lot of cool bands, more and more labels and many more promoters in a lot of cities so that you can book a tour with your DIY band pretty easily. Just need patience and a good Internet connection!
Finally, is there anything you want to say before you get back to your craft?
Well thanks a lot for the interview, and Happy birthday To Krod Records!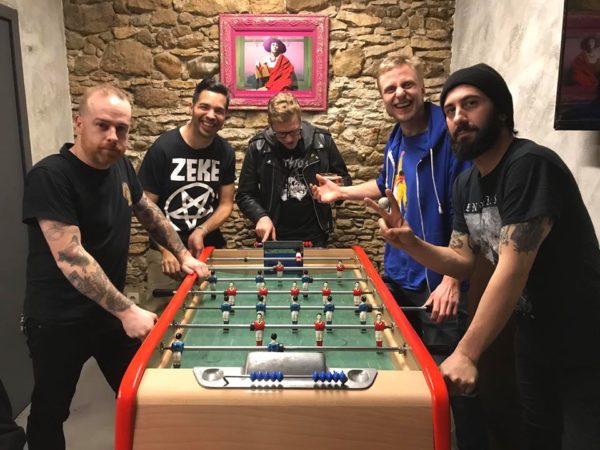 Well, that was final preview ahead of release – Part 9: Raincheck – 'Don't Tell Anyone' / Krod Records (The Five Years). Below, you'll find all the information you need and how you can support SNS, Krod Records and of course Raincheck. Don't forget to indulge in Parts 1-8 above if you've missed them and most importantly, stay safe, keep the music playing and support those who make and get it to you.
You can pre-order Krod Records (The Five Years) – Here.
Check out Raincheck's latest – Here.
Krod Records:
Solidarity Not Silence: