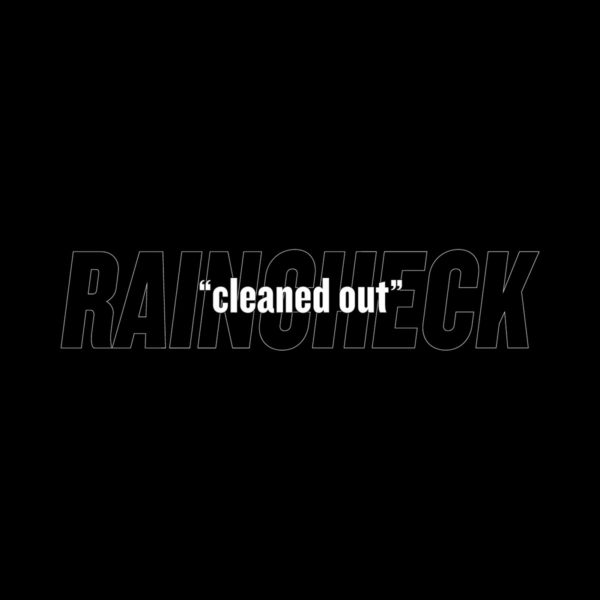 In this here 2020, Raincheck have returned with the The 'Cleaned Out' single. Based in Lyon, the French five-piece have had somewhat of a radio and studio silence since their 2016 release, True Love. The band's rough-cut, jagged approach to riff-heavy late '90s Skate Punk was cut with the anthemic emotion of Dillinger Four, Banner Pilot and the Lawrence Arms and stood on the fringe of the more melodic art yet still in pleasing proximity.
Prior to 'Cleaned Out' I implore you to sample this prior stage of Raincheck – Here.
However, as stated, it's now 2020 and ahead of their (hopefully) soon to be released second EP, Last Call, which will be available from a host of European labels such as Bad Wolf Records, Inhumano, Krod Records, No Way Asso, Histrion Du Son, Out Of Thunes Records and Joe Cool Records, the band have released 'Cleaned Out'. The track opens by rushing straight unto the breach. True Love segued and/or hybridised Skate Punk with the gruff-approach emulated from the above household names. 'Cleaned Out' on the up-tempo other-hand is far more indicative of the former.
'Cleaned Out' refines the harder sound seen on the band's debut. Raincheck have chosen to enter the room after so-long distant from it all doing what they do best and sounding the most natural doing it. What other way is one expected to express the grim reality of money-driven life and how those without wealth cope? 'Cleaned Out' may be a Skate Punk track wholly, but that doesn't stop its segue onto the tonal-fringe of Melodic Hardcore.
Raincheck desists from their path of unrelenting Skate Punk drumbeats and lightening-quick-fills in order to take their sound unto a riff-encumbered destination. Raincheck are no stranger to more riff-led Punk but in 'Cleaned Out' they alter their intensity towards Melodic Hardcore. Again, the band do so just enough and no more. Raincheck do so in a manner paring with their Skate-tempo while at simultaneously hinting at possible later exploration.
Raincheck and the 'Cleaned Out' single, out now! Keep those eyes open for Last Call look after yourselves!