Bar Tape – Dublin, Leinster, Ireland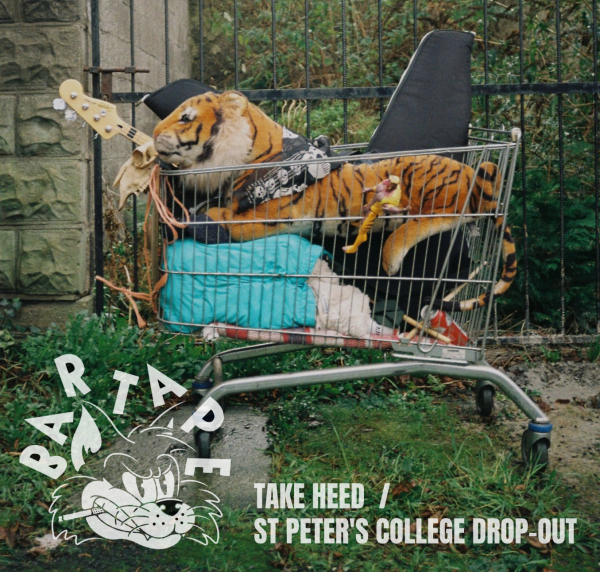 Today, I am excited to be involved with the video premiere of Bar Tape and 'Take Heed x St. Peter's College Drop-Out' ahead of the Dublin four-piece unleashing their latest salvo of organic, writhing and raucously gritty melodic Punk. If you've not crossed paths with the band before, consider Dillinger Four, Face To Face or (relatively) nearer bands such as Our Souls, gloss that with an intrinsic Irish swagger and you have Bar Tape. For some words on their previous split with a Canadian band by the name of FLAGPOLERS, mosey those perpetual scrollers over to – Here.
Until now, the band's most recent release was the track 'Medicine' but as not to digress further, I'll leave it for your perusal – Here. Now, foremost and keenly refined without a negation of the band's rough-cut charm, we have their latest.
'Take Heed and 'St. Peter's College Drop-Out' are a huge step up for Bar Tape. The band's playful yet powerful, earnest and brash Punk has always been the definition of those very words albeit somewhat rough and ready. There is no criticism there, but, this latest double single spinal taps it up to eleven with no expected cliché desperately clinging from the last relevant vestige of that reference.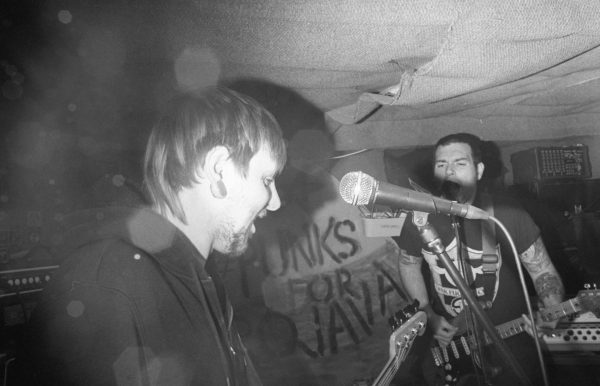 'Take Heed' is laced with guitar lines threading their post-'90s melodic contrast to a Bar Tape rhythm section amping closer and closer to fringe-Skate Punk. That said, this is done without losing the "it is what it is" cathartic Punk-Rock sound they are known for. Bar Tape are just as bludgeoning and energised as they've always been. However, now, this core component is getting the light it deserves. Fantastically enthralling and jabbing layering keeps your attention throughout, doing so between chugging and reserved bridges that allow the band to spool between fast, abrasive breaks chasing the directional lead onward to whatever clarity they can grasp lyrically. Vocally is where the band's now emphatically visible power is felt with both Juvenile Delinquent and Cory Hotline unleashing their full power. And yes, those are their real names.
And so, onward to the other half of this 4:20 salvo. The band's '90s-esque Skate Punk takes further liberty with its refined gloss on 'St. Peter's College'. The vocal interplay persists, the harmonies are effortless and the guitar leads and rhythm section coalesce in what I would argue to be the band's best yet. Colin Slick, another truly attributed moniker there, also makes quite the performance with his relentless drum patterns. Bar Tape's transitions between the two-stage chorus and various verses beautifully segue, giving the attention commandeering leads and enveloping harmonies the power they need to do just that. But once again and as usual, what do I know?
Continue on to be encapsulated by the double single below and bestow all credit to the Dog, the real brains behind the operation.
So yes, the video premiere of Bar Tape and 'Take Heed x St. Peter's College Drop-Out'.
Directed by Eleanor Rushe
Shot by Mark Lombard
Edited by Eleanor Rushe
There is obviously more coming. The dog told me. Find Bar Tape below. The band are appearing at Manchester Punk Festival in April.