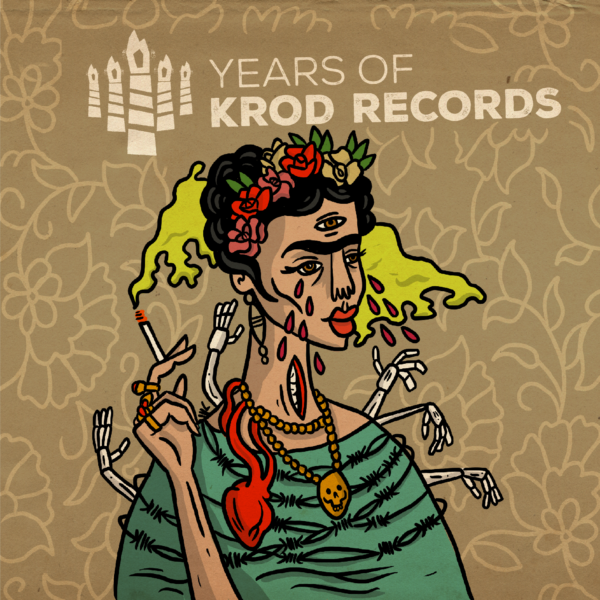 So why are we here? Well, for, Part 1: Prey Drive – 'Cardboard' / Krod Records (The Five Years). It's a very determined and definitive title and it almost requires some context! And so, if this is the first you've heard of such you can mosey onto – Here – where it will all be explained.
The short and succinct version is as thus, however. Krod Records is now a whopping five years old and to celebrate, they are releasing a digital and cassette compilation. I hear you, that's all very exciting but it's been done. However (again), it's the manner in which Krod is doing so that really stands out. The label decided to gather bands from its roster and task them to cover their label mates. It wouldn't be any old cover however, the bands in question would cover tracks from a chosen Krod Records band that would be a little out of their comfort zone. Krod's roster spans more than one stylistic so this could be interesting, what could possibly go wrong, eh?
As we move closer to the May release date, Ear Nutrition will be releasing interviews from each of the bands involved alongside some snippets and even early releases from the process. Before we find out how Norwich/London four Prey Drive got on with their cover of The Deadnotes, there's one last piece of information crucial to the compilation. All proceeds of the release will be donated to the Solidarity Not Silence campaign, of which you can find more information on from the links left after the interview.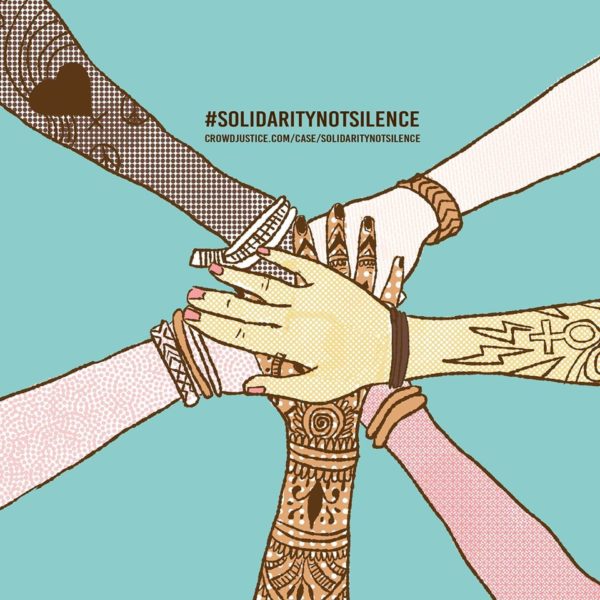 First things first, in the very first words that come to mind, tell us who you are!
We are Prey Drive, a four-piece Death Pop band from Norwich, UK. We're quite difficult to pigeonhole stylistically, which should be a good thing but more often than not is a bad thing. We're just four grumpy old guys who try (and fail) to be as proactive as possible and have a giggle whilst doing so.
So, it's KROD's 5th Birthday! How has your KROD experience been so far? Funny stories are more than welcome!
Krod have been great for us. We were originally asked to be on a playlist of theirs, and then we reached out asking if they'd be able to help with our debut album. They were keen to get involved and since then the debut record has had over 300,000 plays on Spotify alone, something we'd never achieved without the help of Jordan and his team!
No funny stories spring to mind, only Christian (drummer) has ever met Jordan. However, he doesn't ever talk about it so who knows what they got up to after a few beers in Berlin.
Covering other band's work in styles and genres that aren't traditionally your own must be tough! How have you found being involved with the project?
The project has been going for quite a while now, and I think we finished our cover almost a year ago! We chose The Deadnotes as they're such a hardworking band who have an awesome catalogue of songs to choose from. 'Cardboard' stood out as a banger and the video is super cool too! We didn't really change it too much, its clearly different, but it's in our style. Unfortunately, we haven't tried to do it in a South American Bossa Nova style, or some sort of Jazz-Funk arrangement. Maybe next time?
But the whole meaning of the project is a great one and a cool way to connect bands on a label who may not ever connect too. We're pleased to be involved and we recently heard someone will be covering one of our songs too, so we're excited to hear that!
The Solidarity Not Silence campaign has been a standout event in the contemporary music scene. In your own words, how does the campaign resonate with you as a band or personally to you?
The whole campaign is something that really shouldn't be needed, but unfortunately, it is. However, to see people group together to help fund legal fees is amazing, and a powerful tool that is used quite a lot in the music industry nowadays.
People should be able to call out bad behaviour by certain people without facing the backlash of legal action. It just feels like a power trip and the offender probably didn't expect such a response! Being a well-known musician and doing whatever you please, aren't mutually exclusive. If you have more money than someone, it doesn't make you a better person or enable you to walk all over them. Unfortunately, some people don't realise this and may never come around to this way of thinking, but Solidarity Not Silence is doing everything it can to stand up for something that Prey Drive as a band totally supports.
In your opinion, what can we all do as a scene to eliminate behaviour such as what the SNS case is against? And how can we all make the scene a safer and wholly more inclusive place for everyone?
Communication and community are key to most things. Sometimes people genuinely may not be aware that what they're doing isn't acceptable. It's an odd thought, but people who live in a privileged bubble have a totally different outlook on life than everyone else. Throwing money at problems probably works a lot of the time for them, and that behaviour needs to be stamped out. By calling out bad behaviour, or speaking with them on some other level, it brings awareness to the cause and lets offenders know that they've been out of line and that it won't be tolerated.
As a band on the circuit, what is your opinion of the current European music scene?
For us, Europe is far better than the UK. We seem to be appreciated and compensated for our time in Europe. In the UK its super tough. It's getting better, but there doesn't seem to be the support from governments in the UK, that Europe has. However, with Brexit how official, after December 31st 2020, who knows how possible going to Europe will be for small UK bands. Unfortunately, a lot of UK people want to "take our country back" instead of taking it forward and this is something we now have to live with.
Finally, is there anything you want to say before you get back to your craft?
Keep an eye out for us on social platforms as we're releasing a new song on April 22nd, via Krod Records, and then some more stuff later in 2020. If you like what you hear, follow us on whatever platform possible, also personally. That's fine. Brad likes the attention.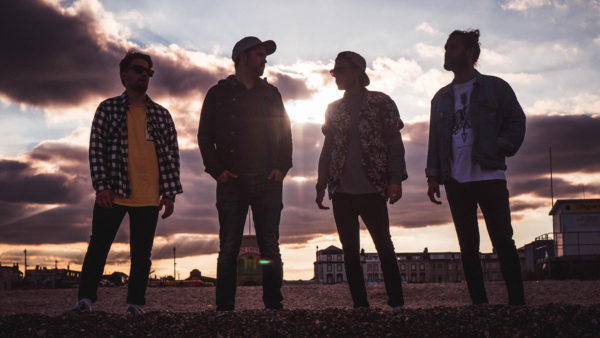 Well that's, Part 1: Prey Drive – 'Cardboard' / Krod Records (The Five Years). I hope you're feeling a little less ambiguous now. Keep an eye out for more information on the compilation below, where you can also find all things Prey Drive, Krod Records how you can support Solidarity Not Silence.
You can pre-order Krod Records (The Five Years) – Here.
Prey Drive:
Krod Records:
Solidarity Not Silence: