Vegan Mosquitoes – Athens, Greece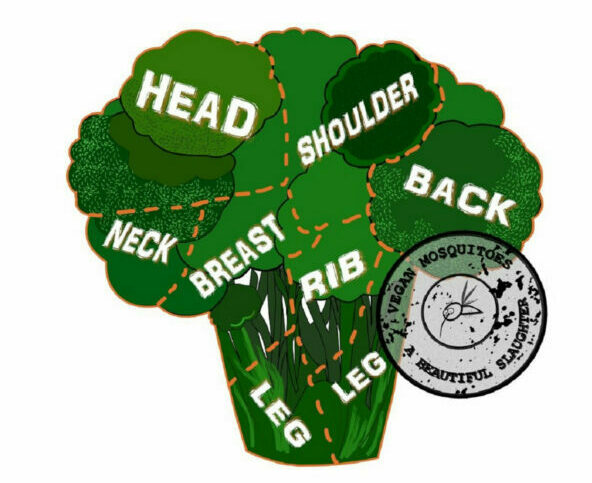 The words "Vegan Mosquitoes and A Beautiful Slaughter" conjure some interesting imagery but within and outside of that, they exist and propagate the lucrative well of Alternative Rock that often seems under-represented in today's DIY scene. With such a variety of Punk music from Skate to Hardcore and Post-Hardcore to Post-Punk, it is easy enough for many playing the very derivatives of Alternative and Indie-Rock to fall by the wayside. Succinctly put, though understandable, it is also easily remedied if you take the time to discover. Vegan Mosquitoes released A Beautiful Slaughter in June of this year and this is how it went via Athens, Greece.
'Hide' opens upon powerful cycling riffs and stark layering designed to monitor said power. Martina's vocals then flow between a jagged, almost Hard Rock rhythm supplemented but not rounded by a jabbing almost Funk-esque lead guitar via Dimitris, that playfully but ominously maintains the Hard Rock/Alt. Rock hybrid. Despite the chorus, layered with backing vocals and a marginally more rounded sound, the band's looming power is undeniable. Vegan Mosquitoes are approachable but there is far more to it. Which, is fittingly displayed in the perpetual cycle of existentialism that is the Grunge-dusted 'On Lost Hopes'. Track two boasts a robust, gritty but melodic Alternative Rock with comparatively reserved Indie-esque guitar-lines and a rumbling bass leading the way between bouts of '90s Alt. Rock.
A more recognised Indie-Rock is never far from the Vegan Mosquitoes sound and that is exactly where track three journies. That said, the band's penchant for Funk is just as much a part of this infections Indie with an applied, jagged and ubiquitous Alternative Rock underbelly. 'Reigning Lies' echoes the legacy of Post-Punk before falling back into the almost Grunge-esque approach. The band then apply a light playful melodic overlay to the rumbling power the band has an inexhaustible supply of. '(Let's Go) Down' provides a slow, ebb onward to ballad-esque clout as a short refrain before 'Meditation' takes this slower formula and adds a little weight. Though Vegan Mosquitoes maintain consistency on the surface, they are offering a huge variety on this debut. 'Meditation' is for the fans of crooning, Classic Rock guitar solos without the cliche.
'Abuse Me' deviates. The band's hard-edged Funk returns and I may be hearing things, but merges in a way not too dissimilar to the rhythmic amble of much of Audioslave's material. This is no one defining characteristic pertaining to this, for Vegan Mosquitoes are doing this as a wonderful whole. 'Til We Reach The End' continues with an opening two-stage intro that again, echoes not just Tom Morello's axe, but the Audioslave as a whole as it then claims the whole song. Have the band saved the best till their last push? Perhaps.
'Sick' closes to a full-fruition of the heavier-set craft the band have cascaded through and edge closer to. A Beautiful Slaughter has near completely transitioned by track nine. Not only is this testament to how far Indie and Alt. Rock bands can go and infuse the genres with something else, but is also plainly indicative of how much talent there is outside of the large Punk and Hardcore scenes that seem to hegemonise DIY music. 'Sick' is a cathartic delve into overthought recollections on what's passed and its brooding, lumbering stature the parallel noise.
A Beautiful Slaughter is fantastic and Vegan Mosquitoes should be huge and are in absolutely no discernable way, a band to sleep on.