Black Tree Suns – Plymouth, England, United Kingdom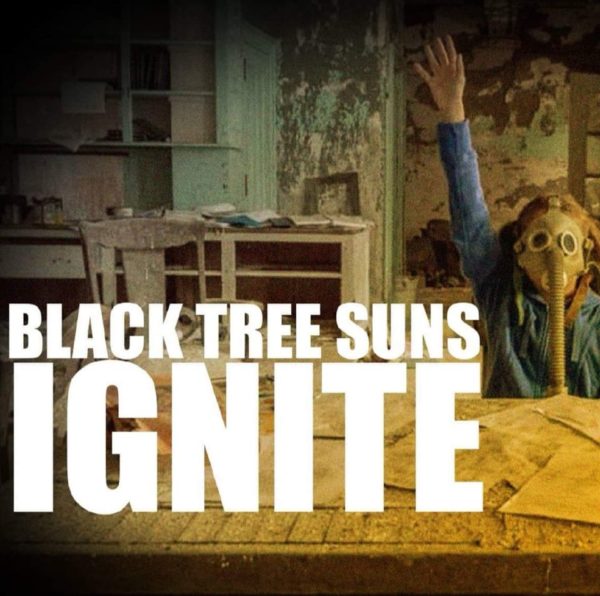 For the most part, it's been three years since any noise has been made by the above moniker. And so in 2020 Black Tree Suns return with 'Ignite' to dispel the invisible yet viscously thick noise-cancelling entity that has stood in their way.
But who are Black Tree Suns? Well, the now three-piece made their sonic-debut of socio-politically charged Alternative Rock in 2017, on a release you can find – Here. On Wash Them All Away, the band expanded from their Alternative Rock towards cathartically unstable and distorted Grunge. They then paired this with endless cycles of Hard Rock riffs set to Stoner Rock groove and enveloping reverb.
'Ignite' very much refines this school of sound. After playful, Hard Rock-esque noodling and a rumbling Grunge bass-line, you are caught in the riff-heavy and inescapable blast zone. Black Tree Suns employ a needlessly heavy, but well-received surge of power and not for the last time. The band's verses employ the former noodling where needed but fail to shy away from Grunge temptation onto further crushing heaviness. 'Ignite' is constantly acting out the sonic-personification (sonification?) of its namesake and you're allotted absolutely no rest.
Although the gargantuan heaviness is a major appeal, it doesn't end there. At the 1:06 the band subtly but unambiguously crucially employ a melodic guitar-line that add just enough of the fabled v-word. Variety. Obviously. As this track progresses, it's hard to not compare much of what Black Tree Suns are doing to the seminal Audioslave.
Such a move is latter accompanied by a considerable but short in duration reduction of vocal aggression. It may not seem like anything of particular note, but together, these melodic infusions show a band not averse to melodic Alternative Rock. After the 2:00 mark and welcome change in dynamic, this continues. The melodic guitar-work rounds this double-fuzzed display to be more approachable in a contrast that wasn't necessarily needed but makes the track nonetheless.
Black Tree Suns return with 'Ignite' via Plymouth and its worth your time. Or something like that, what do I know, eh?.