Hoi-Poi – Thessaloniki, Greece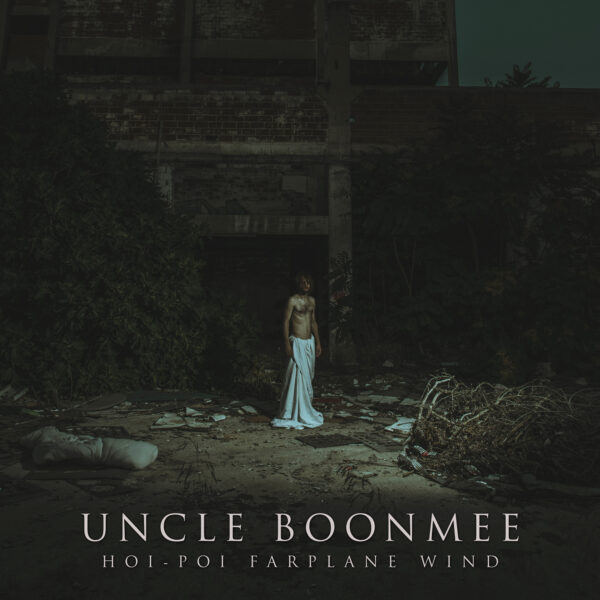 Hoi-Poi and 'Uncle Boonmee'. The former wrote the latter during a time where the band were separated physically but in simultaneous and mutual isolation. Greece, the US, Denmark, Hoi-Poi shared in the confines of the greater sequestered new normalcy that much of the earth's bipedal majority faced. The sequential "post-lockdown" reflection thereafter then, is something of an idiosyncratic instance in itself. The prior period of societal halt is often looked upon as some sort of dazed, confused and microcosmic existential fever dream at its most discernable and that is what Hoi-Poi, 'Uncle Boonmee' and the accompanying 'Tannin' recollect.
Last year, amidst the abject and inert social stagnancy, Hoi-Poi released Sain't Adorable. Here you can find both the premiere and review of their fifth effort hosted on Ear Nutrition alongside a review of 2018's Dread and Vision. The band's violent but equally melodic and thought-provoking Post-Hardcore Punk skillfully traversed the genre and employed keen deviations and precision complexities. Sain't Adorable was and continues to be a force born from and perpetually rechanneling and subsisting off its own combustion. Why am I focussing on it in a review of two newer songs? Well, both 'Uncle Boonmee' and 'Tannin' were written immediately after its release.
A dulcet ebb opens 'Uncle Boonmee'. Pained vocals then equate a bare-all sentiment. The words 'This year you became your own ghost' require no introduction for they are their own as the boxed-in miasmic cranial hellscape is spilt. The chaotic yet refined ease at which Hoi-Poi have always employed and structured their Punk with grew exponentially on Sain't Adorable. Its violent meader through the Punk spectrum fully indulged in a neighbouring pocket of progressive air and even touched upon Math-Rock at times.
This lasting push occupies a beautifully layered yet manic 'Uncle Boonmee'. The latest is mired in the existential chaos and recollection of a past now seemingly unintelligible. Hoi-Poi's winding guitars, looming keys, serrated rhythms and complex drum patterns with their violent tempo-changes charge the one-to-hundred vocal alternation. Hoi-Poi represents the emotionally unstable, resonant and poignant depiction of four-wall-cognitive-solitary.
Despite the 2:25 capturing the whole-headed mania, there is a moment of (ironic) spasmodic calm between 1:14 and 1:24. This ten seconds, in no small way, is the perfect sonic representation of how even the calmest moments were compromised. 'Uncle Boome', after a charge of cathartic tempo then shifts into the instantaneously intense 'Tannin'.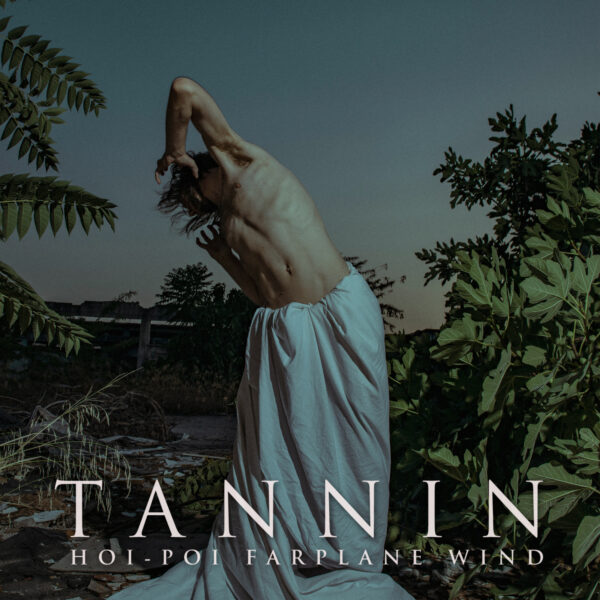 'Tannin' though thirty-seconds junior, wastes not a second. As cliche as such an utterance is, it is beyond true. 'Tannin' makes full use of Kotas's hoarse (vocal) power as a further (stylistic) comfort takes this Post-Hardcore band. In the second of the two new songs, Hoi-Poi juxtaposes their violent rage with a delicate and harmonic chorus/refrain before a return to the jabbing verses interconnected with pathfinding guitar work.
Hoi-Poi's sound is definitively rooted in Post-Hardcore and what it inspired. That much is true. However, their fraternisation with the aforementioned "progressive air" pocket is continuing to diversify their sound. Moreover and specifically, 'Tannin' carries this influence further and together with 'Uncle Boonmee' begs the question of whatever will they do next?
Hoi-Poi released 'Uncle Boonmee' and 'Tannin' via Nasty Cut Records. The four-piece have crafted a dark bare-all introspective delve into the lockdown-addled mind and its erratic mental contortion.
The band's own Andy (guitar/keys) also runs an excellent DIY webzine by the name of 'Cut The Crap' which you should absolutely check out – Here.
Find all you need below.
Updates:
Music:
Nasty Cut Records: