Elm Tree Circle x Krod Records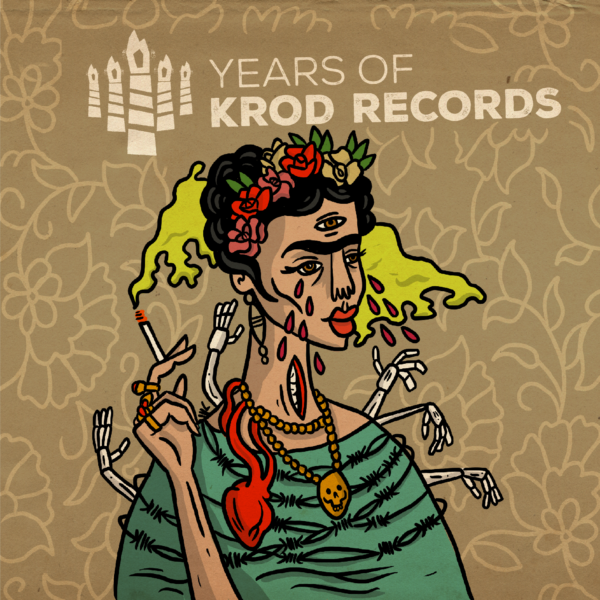 The internet is a gargantuan expanse. So the words "Part 5: Elm Tree Circle – 'The Party' / Krod Records (The Five Years)" may still be carrying some sense of newness to you. Fear not! For it's a five-year celebration compilation releasing via the Berlin-based Krod Records to honour their continued longevity. More info and an interview with Label Manager Jordan Calvi can be found – Here.
Krod Records wanted to deviate from the normalised compilation release, so in-turn asked their roster to churn-out some covers. They weren't any-old covers however but those of their label-mates that weren't always so close to each band's own sonic-idiosyncrasies. What could possibly go wrong? The Five Years also extends further in prominence as it formats include digital, cassette tape and both an e-booklet and the real thing commemorating the label's five-years. Finally, all proceeds from the compilation will be donated to the Solidarity Not Silence campaign, details of which will be linked below.
Part 4 can be found – Here – with Parts 1-3 linked subsequently within!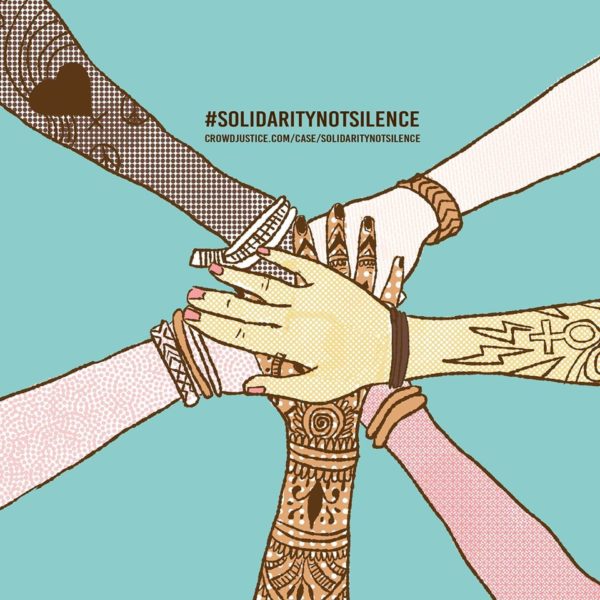 With each single release, every band involved will be answering some questions on the whole affair, including SNS, their chosen cover, Krod Records and the scene as a whole. Today, we have the Germany-based Elm Tree Circle and their cover of the Parisian band Hightower and their track, 'The Party'. Part 5: Elm Tree Circle – 'The Party' / Krod Records (The Five Years) it is then!
First things first, in the very first words that come to mind, tell us who you are!
Hi, we are Jo, Henne and Nic from Elm Tree Circle. Our music is somewhere between early 2000s College Rock and modern Emo-Punk. Many like to call it Pop Punk/Emo. I guess our early influences would be modern classics like Blink-182, Nirvana, Say Anything, Weezer and the like. Lately, we've been inspired by artists like Tiny Moving Parts or even Violent Soho. We rehearse, record and relax at our "Rad Room" in Iserlohn, Germany but currently live all over the place (Cologne, Dortmund, Vancouver).
So, it's KROD's 5th Birthday! How has your KROD experience been so far? Funny stories are more than welcome!
Krod is an amazing Family to be part of. I think all artists feel like they're are being taken care of with equal attention and support. No wonder we always run into people on tour that rave about Jordan or someone else from the Krod family. It's hard not to like this Label. They have their hearts in the right places.
Covering other band's work in styles and genres that aren't traditionally your own must be tough! How have you found being involved with the project?
It's true that none of the bands really sound that much alike. Everyone has their own style of songwriting. We didn't even try to sound as good as the original we covered. 'The Party' by Hightower was quite an ambitious goal to cover to be honest. A song that this catchy and produced by someone like Steve Evetts is quite the task. So we decided to give our own spin and "Elm Tree Circle" the shit out of it. I think the result isn't half bad. It was a great song to begin with to be fair!
The Solidarity Not Silence campaign has been a standout event in the contemporary music scene. In your own words, how does the campaign resonate with you as a band or personally to you?
We think the Solidarity Not Silence campaign is an important and brave initiative that will hopefully shine more light on problem areas that have been ignored. We think that everyone should have a right to be heard and not limited to the price they can afford for a lawyer or be silenced by one if they were harmed. We hope this campaign will bring justice and help the people involved in the process.
In your opinion, what can we all do as a scene to eliminate behaviour such as what the SNS case is against? And how can we all make the scene a safer and wholly more inclusive place for everyone?
We all need to be open-minded in our community and pay more attention to the things that happen around us that might not even affect us directly. It's not an easy subject to talk about for the people who were harmed. However, we hope that with an objective and reasonable approach, problems will be highlighted quicker and victims helped earlier. Unfortunately, we won't ever live in a perfect world where everyone gets treated with the respect they deserve so watching out for eachother is crucial. So far we are very proud of our music community for the support we see in initiatives like this one. We hope that the awareness will grow even further and less people get harmed in the future.
As a band on the circuit, what is your opinion of the current European music scene?
We absolutely love it. Having been on tour on multiple continents now, I can personally say that the European Music scene is one of the most homely, warm and welcoming communities out there. As a touring band you can almost always count on someone to help you out with a place to crash and even food if you need it. It's so dense that almost everyone seems to know each other and you're always surprised how connected and intertwined the musicians, promoters and scene people are even across other genres.
Finally, is there anything you want to say before you get back to your craft?
We are absolutely stoked to be part of the Krod family for the past 2 years. It's been a crazy ride and we wish the label all the best for the decade to come. We know they will kick ass as always. It's also pleasing to know that the money for the birthday sampler is going towards a good cause. We hope you enjoy the song and stay put for our next singles in the coming month and finally our second album this summer. Thanks for the interview and stay home and healthy (with our music…) during these crazy times!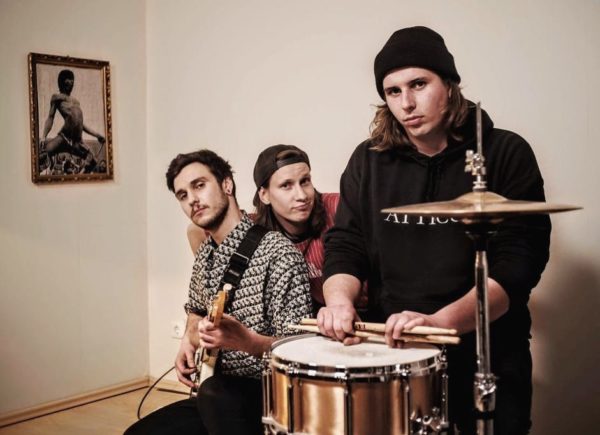 Anndddd we are over the half-way line! That was Part 5: Elm Tree Circle – 'The Party' / Krod Records (The Five Years) Parts 1-4 and the interview with Jordan can be found above and I hope you enjoyed this very Part 5. You can find all things Elm Tree Circle, Krod Records and how you can help SNS below! Stay safe!
You can pre-order Krod Records (The Five Years) – Here.
Elm Tree Circle:
Krod Records:
Solidarity Not Silence: