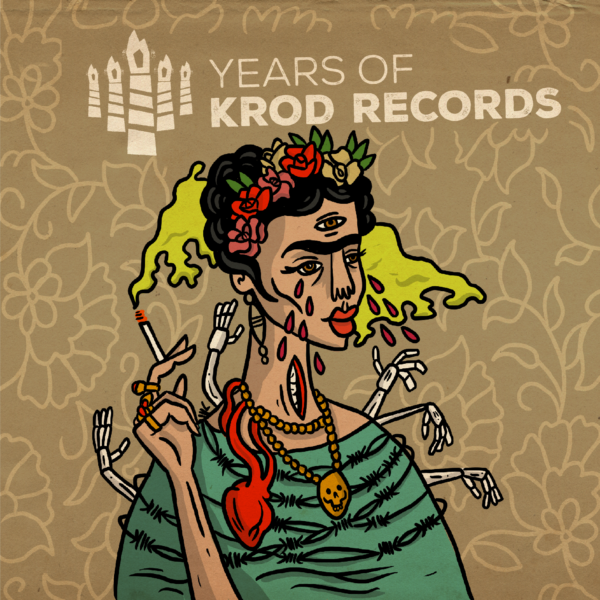 It's possible that by now, you have some idea of what "Part 4: Atlas For Home – 'Tiny Rascals' / Krod Records (The Five Years)" is about. If not, then you can digitally mosey-on over to – Here – where Krod Records Label Manager answers a few questions onto the label and its five-year celebration! Alas, here is a proverbial nutshell anyway.
To celebrate five-years of underground label-life, the Berlin-based Krod Records is releasing a cassette and digital compilation with a twist. The label is tasking bands from their roster to cover work by their label-compadres and some alumni that may not necessarily adhere to their own stylistics! I've said this before will do for this entire project, why pursue the norm? Finally, and most importantly, all proceeds for this compilation will be donated to the Solidarity Not Silence campaign, who you find out more about and support at the end.
Part 3 can be found – Here – with all previous parts linked subsequently within!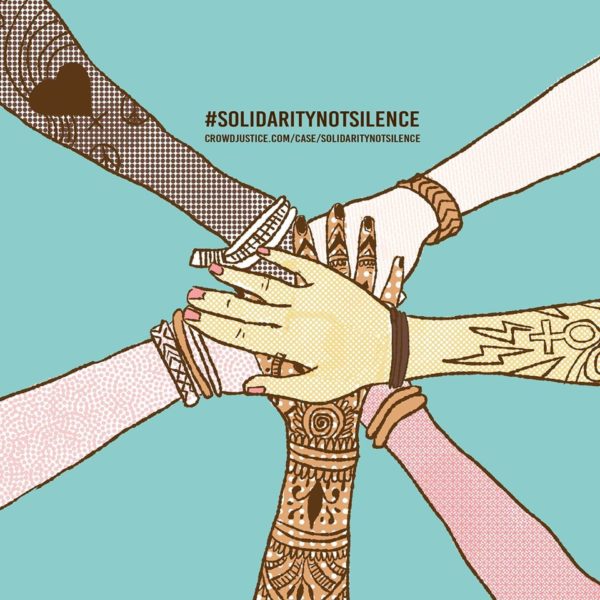 To add a little more depth to proceedings, EN has asked all those taking part a few questions on the project. And today, it's all concerning the Paris based Atlas For Home and their cover of the fellow France-dwelling South Berkley and their track 'Tiny Rascals'. And so, you know how this goes – Part 4: Atlas For Home – 'Tiny Rascals' / Krod Records (The Five Years)!
First things first, in the very first words that come to mind, tell us who you are!
We are Atlas For Home, a four-piece Alt. Rock band from Paris, France. We started the band in 2013 and have released 2 EPs so far, one through Red Toad Music which is the distro part of Krod. Our band is like a teenager in their first adolescent crisis, questioning his identity, his actions, his relationships and the like. It's crazy how much we have evolved after releasing each of our EPs. Now we know what we want to defend! Playing anthemic songs while spreading love and open-mindedness.
So, it's KROD's 5th Birthday! How has your KROD experience been so far? Funny stories are more than welcome!
Very cool, Krod Records is one of our favourite record labels, to be honest. Our singer Valentin met Jordan online when he was looking for a first job in the music industry. He was very busy, writing, making music and interning at a French label, he then sent him a message asking him if he needed help. We've been keeping contact with him since then. It's very important for a small band to feel supported by a team with talent and dedication. Krod is a small independent label and it feels like a family, a family we can trust. Happy Birthday to the best team ever!
Covering other band's work in styles and genres that aren't traditionally your own must be tough! How have you found being involved with the project?
It's a challenge indeed but we like trying new things. Luckily, South Berkeley is a band that has a style close to ours. Jordan was looking for bands to cover some songs and as Atlas for Home is distributed through Red Toad Music, which is handled by Krod, we both thought it would be nice to be part of it. The Krod catalogue has a lot of bangers so it wasn't too difficult to find a cool tune to cover. We tried to take Tiny Rascals to a Day Wave/Turnover-ish world by using synths and vocal harmonies. It's something we'd like to do more and more with Atlas For Home.
The Solidarity Not Silence campaign has been a standout event in the contemporary music scene. In your own words, how does the campaign resonate with you as a band or personally to you?
It's nice to see changes happening. As a band with both men and woman involved, we do see that speech only becomes free step by step here in France. Things are evolving fast since the #MeToo movement but we must stay attentive as the battle is far from being won. We must keep spreading the good words about the battles that help victims and share good principles. There should be no such thing as gender inequality and we should all work on it. We will all get out of this stronger and smarter.
In your opinion, what can we all do as a scene to eliminate behaviour such as what the SNS case is against? And how can we all make the scene a safer and wholly more inclusive place for everyone?
Talk about it, fight against it, spread the message as much as possible. We live in a world in which we can all communicate about things within a minute. We all have the power to do so but we need to take the time to do it because it can happen to our friends and our family. It's the fans AND the artist's job to create a safer place for everyone. Through the lyrics as much as at the live show! If someone sees something that's not alright, say it. It's our scene so it is our problem to deal with.
As a band on the circuit, what is your opinion of the current European music scene?
There's a great spirit of solidarity, brother and sisterhood in the European Music scene. As it is not « mainstream » nor supported by big structures, it only lives thanks to the help of artists and fans that come and go to shows, buy merch etc… We're friends with a lot of French bands and we use this connection as a wild network that allows us to organise shows in Paris and France. We are very lucky here in Europe to have such a diverse, unique and somehow united scene. Unfortunately, with the issue of Brexit, we don't know what will happen regarding the UK or bands coming from the UK. Let's hope the European Music scene will stay at least as united as it is now.
Finally, is there anything you want to say before you get back to your craft?
Keep streaming, buying merch, spreading the word on good actions and supporting the bands you like. For now, stay safe and stay at home! We are working on our first album right now. We are not a very proactive band as we like to take our time, start over, write about different things and then finally record songs. But we should have at least 1 or 2 new songs out by the end of 2020 and a new album out around next year hopefully. Also, we hope to be touring a lot as it is one of the best bits when all this returns to normal.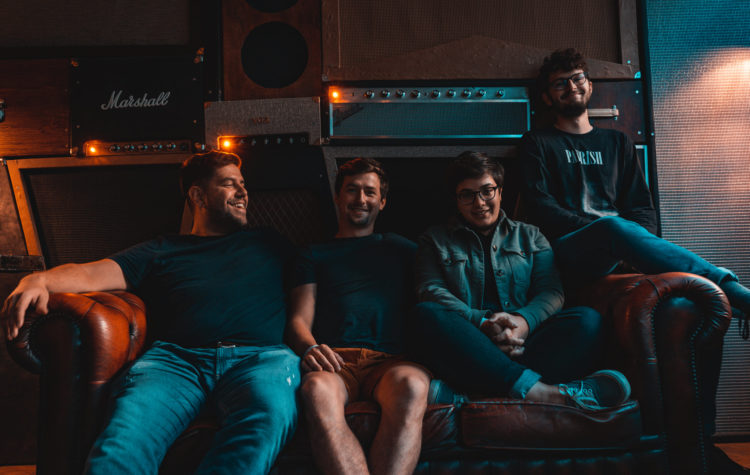 Done! Part 4: Atlas For Home – 'Tiny Rascals' / Krod Records (The Five Years). We are now halfway through! Catch up on Parts 1-3 if you haven't already and I hope you've enjoyed this Part 4. You can find all things Atlas For Home, Krod Records and how you can support the SNS campaign below!
You can pre-order Krod Records (The Five Years) – Here.
Atlas For Home:
Krod Records:
Solidarity Not Silence: