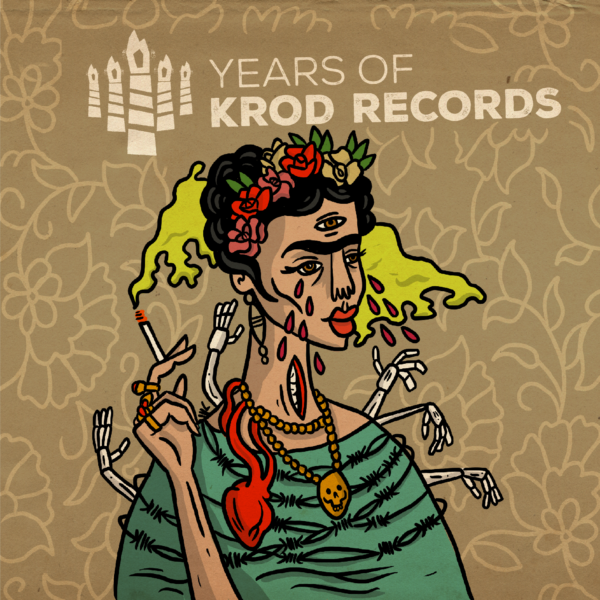 Onward! Part 3: Unluckid – 'Siren Song' / Krod Records (The Five Years). If you haven't the foggiest onto what this is, then you should probably read the interview with the Krod Records head-honcho, Jordan Calvi, which you can find – Here. Now, if you've either read that or perhaps you do have some prior semblance of clarity about whatever this little sonic-soiree is, a synopsis is inbound.
To celebrate five years of operations, the Berlin-based label is tasking its roster to cover tracks from across its own existence with the ultimate goal being a celebratory digital and cassette compilation. The compilation will release in May and will see Krod Records bands adapting to their label mates and alumni's own work and even jetting off into a few other directions. Krod didn't want to adhere to standardised comp formula and they haven't. However, it doesn't stop there! All proceeds from the release are to be donated to the Solidarity Not Silence campaign, all details on which can be found at the end.
Part 2 can be found – Here – with Part 1 linked within.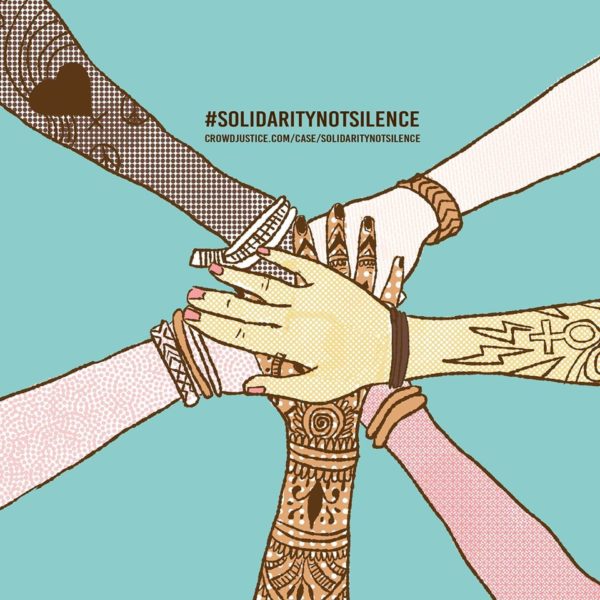 EN has asked all those involved a few questions about the project and this time it's all about Toulouse's Unluckid and his cover of French Melodic Hardcore band Fire At Will and their 'Siren Song'. And so – Part 3: Unluckid – 'Siren Song' / Krod Records (The Five Years).
First things first, in the very first words that come to mind, tell us who you are!
Hey! I'm Mika, I'm living in Toulouse (south-west France) and I've been playing guitar and singing since my teenage years. I've played in numerous bands, in a variety of different styles from Grunge to Punk-Rock and Hardcore.
Music is a great passion of mine and has been since I was young.
So, it's KROD's 5th Birthday! How has your KROD experience been so far? Funny stories are more than welcome!
I had the chance to meet Jordan in 2015, while I was the lead singer of This Life', a French Punk and Hardcore band from Toulouse. He came to one of our shows to talk with us about his new record label Krod Records, in order to work together for our EP Stories Of The Year.
We quickly realised that we had met someone very kind, invested, passionate!
As This Life was not available, I had the chance to play at the 1st Krod birthday show with my solo Folk-Punk project Unluckid. This was actually one of my very first shows.
Since I left the band in 2016, we still keep in touch with Jordan.
Covering other band's work in styles and genres that aren't traditionally your own must be tough! How have you found being involved with the project?
Jordan contacted me for this 5 years birthday compilation and I couldn't refuse! As you said, this exercise is a bit tricky but an interesting take on it all!
Actually, I've already done this kind of thing before with my previous bands, readapting a Punk-Rock/Hardcore song to a sweet acoustic version. It was such a pleasure to do it again.
Now, I just hope that the band I covered, who are friends of mine, will enjoy it!
The Solidarity Not Silence campaign has been a standout event in the contemporary music scene. In your own words, how does the campaign resonate with you personally?
Personally, I feel so lucky and I'm thankful to my parents each day for behaviour they've taught me. I believe that education is the key for so many things and especially this issue in particular.
It's sad to learn too often the behaviour of stupid men within the scene, even members of bands I used to listen to! It equals real deception.
I'm so glad to meet more and more women involved in the scene, in bands, coming to the shows and with new and fresh ideas/vision, motivation, etc…
In your opinion, what can we all do as a scene to eliminate behaviour such as what the SNS case is against? And how can we all make the scene a safer and wholly more inclusive place for everyone?
For many of these assholes, this is too late to educate them, so speaking up is the main thing to do. It's a small world! When a guy is identified, he has to be blacklisted and banned from these shows. It should be the same thing for a band member. Many bands have to be more careful and aware about the behaviours of their own members.
For sure, I don't have the magic bullet, but as with the name of the movement, solidarity and speaking up could halt these behaviours.
As a band on the circuit, what is your opinion of the current European music scene?
The European scene is really crazy! I'm still impressed by the young bands that are more and more creative, talented and sometimes I have the feeling that this is time for me to get retire!
Finally, is there anything you want to say before you get back to your craft?
I'm just very happy to be part of this project for such a noble cause! And for it to be coming from a very dedicated member of the scene, Jordan of Krod Records.
We have to keep on respecting each other and enjoy life!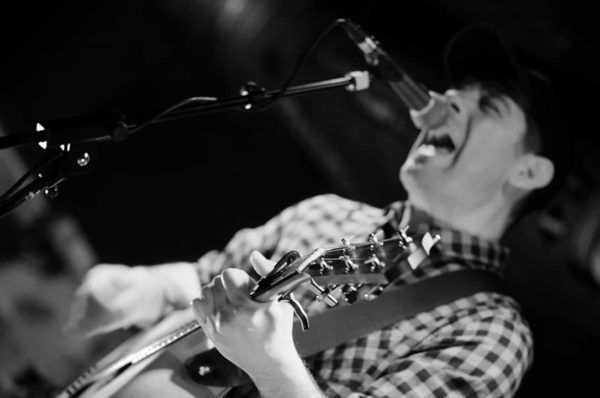 Well, that was Part 3! Unluckid – 'Siren Song' for Krod Records (The Five Years). I hope you enjoyed it and that it tides-you-over until Part 4! Get to know all things Unluckid, Krod Records and Solidarity Not Silence below.
You can pre-order Krod Records (The Five Years) – Here.