Pulley – Simi Valley, California, USA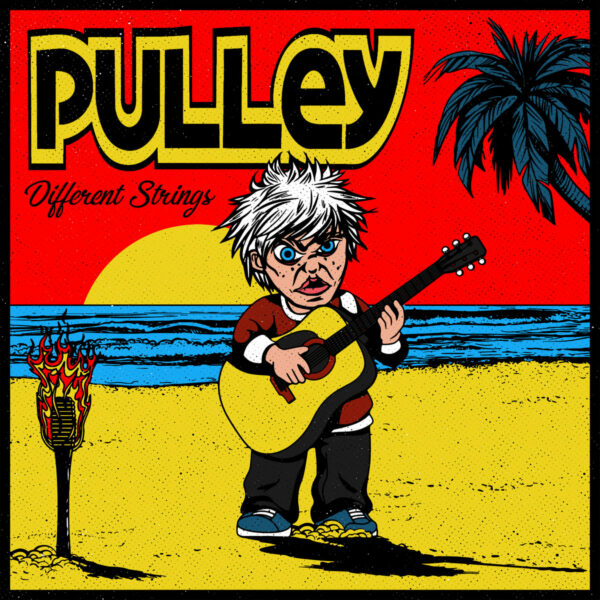 Though acoustic tracks aren't always synonymous with melodic Punk-Rock, here we are for Different Strings: Scott From Pulley. In but a few short days, the seminal melodic Punks from California are to be shifting sonic-mass on a system of audible strings in an alternate melodious manner. The band's modus operandi is shifting and looking to refresh their legacy. Through partnering with the likes of SBÄM, Pulley are revisiting the days of Esteem Driven Engine, their debut full-length from 1996. Different Strings takes four tracks from their OG effort and renditions them on, well, different strings. Now, of course, there is considerably more to it but that is why you're here! So, I say again, Different Strings: Scott From Pulley, here we go!
So firstly, tell us who you are, why you're here and what it has to do with pulleys in the style of a live baseball commentator?
Sometimes I wonder who I am or why I'm here and if it really matters anyway. What is a pulley? A wheel on an axel to help support movement? Similar to a voice painting the picture visually to what's going on during a game and taking the weight off the audience?
I'm not sure if the style or concept is similar but it's all about creating a smooth transition for the lifter or listener.
These are the burning existentialist questions of our time, usually at the velocity of a projectile Skate Punk drumbeat I would wager.
So, Scott, the world has been turned upside down and the music scene with it, how have things been for you during all this?
For me personally, things have been great. It is sad to see how the last year has had such an impact on the world, with so many lost jobs, relationships, mental health issues, financial problems etc … but in my own personal situation, I have taken advantage of the time I have been able to spend at home with my family and let life slow down a little.
I wish the circumstances could be different throughout the world, a pandemic is obviously overwhelming. There will be a lot of cleaning up to do and it will take years to recover, but hopefully, we are on track to take steps forward.
So all in all I guess I have taken everything in stride, not sure how else I could've handled it? I'm glad we are starting to see some light at the end of the tunnel and hopefully it continues to brighten.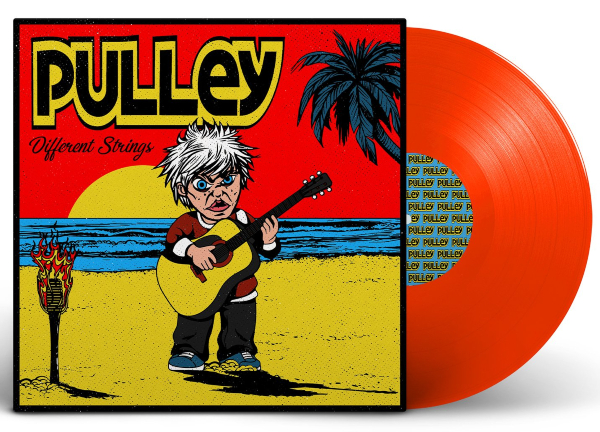 That's good to hear and I'm happy you've been able to pull some positivity from it all. I think it's all we can hope for after well over a year of it now and I can imagine you're looking forward to getting out on the road again. I've just seen that Punk Rock Holiday has been postponed again which is very sad indeed but at least over here, prospective live shows and smaller events are starting to plan ahead. How is it looking in your neck of the woods?
Mental health awareness was finally rising in importance before all this but it has really been put into perspective due to it. I've spoken to a lot of people in bands during all this regarding motivation towards music and in and general since all this began and the stories differ. What has been your experience with it all? Some seem to have been prolific and creative, some sporadically so and others not so much.
In the very beginning of our lockdown here we were very creative and dove in headfirst with songwriting and now have practically a whole record of new material ready to be released sometime early next year when things start to open and there will hopefully be fully attended shows again. There has been inspiration both happy and sad with emotions from both, so tons of lyrical inspiration for sure.
I'd say pulling out as many positives as possible during these times and staying busy or at least trying to keep my mind occupied in the full steam ahead approach. There really hasn't been a lot of sitting around doing nothing, I mean if you count sitting watching movies unproductive then that's probably about the extent of it.
It's overall been quite the learning experience and I feel like when I am further removed from it I will end up a better person; stronger, wiser …
I guess doubting science and their opinions or doubting how our country handled the whole situation could be something that is thought differently from person to person and that really goes for everything on a daily basis pandemic or not. I'm kinda getting used to my mask.
I can resonate with a lot of that. I've been in and out of work throughout the whole thing so keeping busy and writing away, reviews in my case but writing nonetheless, has really helped. How has the relationship with the band been regarding writing and communicating material? Has the fact that Pulley has been an active band for so long helped circumnavigate the logistical issues of the lockdowns?
Has the way you write songs changed?
Having been an active band has helped us I'm sure in some ways of being able to write remotely and send ideas to each other, every band has a different way of writing and ours has evolved over the years along with technology and the capabilities offered.
Normally, we would all have to be in the same room to get something done and although we will still write like that on occasion, everyone being on their own schedule or getting the opportunity on their own time to sit down and focus on the music makes it more convenient.
The basic formula for writing a Pulley song hasn't really changed a whole lot in our direction or taste but it just seems like we have a better way now to streamline things as well as having it sound better in the end.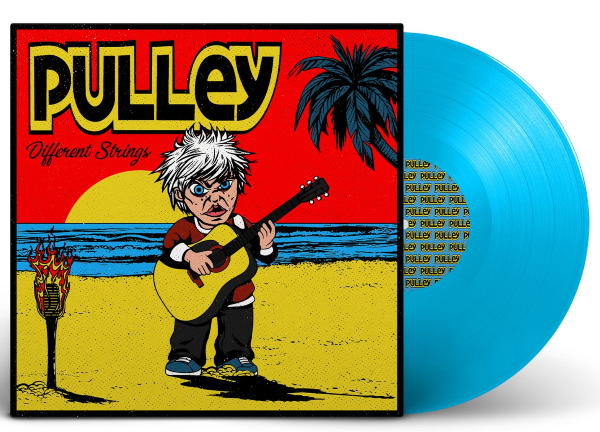 Well, I'm sure people will be pleased to know there is another collection of functional Punk apparatus on the way. Perhaps I'll ask you more about that later.
So, you're motioning closer to the release of Different Strings, I hear that the idea of offering up acoustic renditions of Pulley songs has been reverberating around for a while, did you find the pandemic was a good a time as any or was it already basically at third base?
Yes, hopefully, the idea of new music does excite someone other than us haha! It's hard to tell sometimes and always a big question of how will new songs go over with people.
As far as the acoustic ideas, yes, they have been talked about for over twenty years now. When we were doing our album 'Matters' we had the idea of doing four or five older Pulley songs acoustically but it never saw the light of day due to the time crunch in the studio and the main focus being on getting all the new songs done at the time. We did have one track that was short that made it on the record called 'Thanks'.
Of course, looking back it would have been a cool concept and certainly at the infancy stage of what has become of lead singers or bands doing things acoustically as they have been doing now for a while.
At the start of the pandemic, we were off work and had a lot of extra time to do things musically, the new songs were written, acoustic ideas and previous releases on vinyl discussed etc … We originally started out with the idea we would choose three or four songs from each release and do an acoustic series and post it ourselves which we originally did with a video for our song 'Cashed In'.
We were having fun with it and actually did a few acoustic live streams that turned out cool. At some point we were approached by SBÄM asking if we had any interest in putting them out on vinyl as a 10", we gave it some thought and said why not? Everyone else does!
So that's pretty much how the recent release came about along with the idea behind it. Hopefully, we will stick to the original plan and follow through with the series. Playing the songs in an acoustic arena would be a challenge and fun to kinda strip them down to the original form when first written. I think we will get better at it as we go.
It's definitely not an entirely alien thing for the band to do from a fan's perspective but still unique and exciting nonetheless. Was choosing songs from Esteem Driven Engine simply the natural choice then after renditioning 'Cashed In'?
Yes, that was the original idea from the beginning to choose the first release then move on to the second, third fourth etc… in a series of acoustic renditions of previously released songs over time.
The part we weren't expecting was for someone to approach us to put them out, so we'll see how it goes over and maybe do it again?
Hopefully even if not to put them out on vinyl we will finish out our original idea and complete the series as planned and release or post them somehow for those who will have interest in listening.
That must have been a nice feeling! How has it been working with SBÄM? They've been remarkably busy despite the pandemic after all.
As you've said, the plan was to choose three or four tracks for each in the series and for this release. How was the process of choosing the final four? Were there any that initially weren't going to make it but did and vice-versa? I ask as four tracks from fourteen is quite the choice cut even with live stream practices and twenty years of the idea bouncing around.
It was a cool feeling being asked if we had an interest in putting them out, we're always a little self-conscious anyway and this being entirely new, it gave us something to think about. So far working with SBÄM has been great, the communication is awesome and that is usually critical especially when working in different time zones throughout the world, they have a good team of people who know what they're doing and seem to do it for the right reasons; the passion, which is what our band has been built on.
As far as choosing tracks, it was kind of a hit or miss with certain songs, some being easier to play acoustically and others are just made to have distortion. Some of the guitar parts or vocals just wouldn't have been close enough to make it sound good or play properly.
I guess we could've chosen more songs to do but we always had in mind just doing a handful from every release, there are at least twenty more songs to eventually do in total but we just didn't do them all at once.
The songs were chosen by deciding what we thought would sound good musically as well as being able to be sung over in that style. I'm sure there are more than what we did but as I mentioned, we have had the thought of doing close to twenty-five songs in total so a few from each record seemed to make sense.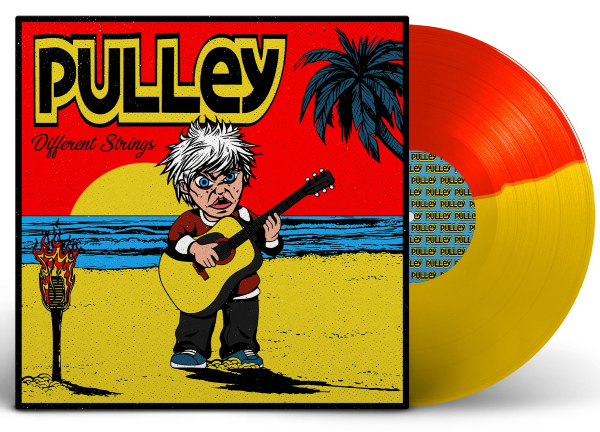 I've worked quite closely with one of the SBÄM team quite frequently this and last year and I think you've hit the nail on the head there. 
If you had to pitch the idea of Different Strings to the Scott of 'Esteem Driven Engine' right after he had heard the final master, how would you do so and how do you think he would react to both the idea and the final cut?
I think at the time at which we finished 'Esteem Driven Engine' it might have been a little odd to hear the songs in that format even though they were probably first written on an acoustic. I might have said, 'Hey! let's do something different'.
Being a little older as we are and remembering the '70s as a kid, we were exposed to all sorts of music growing up from the early Folk-Rock to Disco, to what became Heavy Metal. So, I'm sure I would have been open to trying something that I was familiar with even though at that time in Punk-Rock it was kind of unheard of.
One thing I'm not sure about is how confident I would've been singing the songs as I did on these versions. I think over the years we have learned a little on how to record and I know I have definitely learned a little about singing and how far to push myself, so it probably would have been a little more rough back than or edgier I'm sure.
Do you have a favourite of the four or one that the band as a unit enjoyed converting the most?
Personally, I'm leaning toward 'No Defence' as I was a fan of the original anyway but with that said, 'Silver Tongue Devil' is up there.
I enjoy the version of 'One Shot, we have been doing the intro slow like that live now for a few years and it was cool to record a version like that before it comes in harder.
I actually like all of the songs we did. I think 'Cashed In' turned out well and as you mentioned, 'Silver Tongue Devil' and 'No Defense' were cool because we don't play those songs very often anymore, so revisiting them and hearing them acoustically was cool. I thought Mike really put himself out there on 'No Defense', changing from what he did originally and coming up with a newer version of singing certain parts. There's definitely a Folk-ish sound to it and I know he had some doubts but I thought it turned out great and he did a good job. I know the riff was hard to play on an acoustic but they managed that as well.
That's great to hear! So obviously there's a series planned and chances are it will appear in time, however, I have something of a tradition when I carry out these interviews and this ties in perfectly.
Since I spoke to Chris from Much The Same, I now ask people to put together a fantasy sampler from their respective careers as if to entice new listeners and demonstrate that band's sound. Obviously Different Strings isn't the usual release from Pulley so, if you could put another acoustic record together, choosing one track from Different Strings and five from elsewhere in the Pulley-verse, what would they be? Try to list the first songs that come to mind.
I've been called awful for doing this so don't hold back!
Interesting question.
Off the top of my head I'd choose 'No Defense' from 'Different Strings' to give Mike some love for singing it.
After that I'm going, 'Locked Away' from '60 Cycle Hum', 'Pie' from our Self-Titled record (@#!*) as I have always thought that would sound pretty cool on an acoustic guitar.
'Ocean Song' and 'Silenced' from 'Together Again For The First Time'. 'Silenced' is a song that we've never played live and I think it would be fun,
then to finish up with 'Which Way To Go' off The Long and The Short Of It'.  It's a Big Boys cover but it's always been a favorite song of mine from a band I've loved and respected for years, that's definitely one I'd like to play live as well! It's too bad most people who go to shows have no idea it's a cover or who the Big Boys are.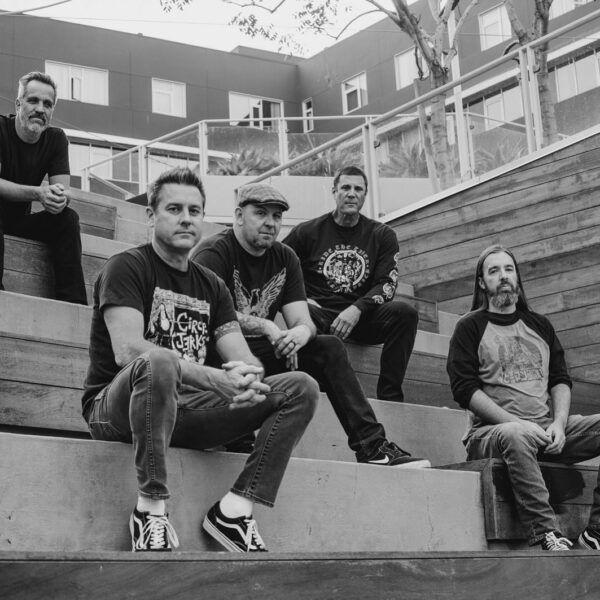 That's a strong list! Hopefully that didn't cause too much disdain in my general direction! 
So, obviously Different Strings is soon arriving on wax. I've seen a video of your extensive CD collection but do you partake in vinyl at all? Are there five records you'd like to own from your top tier list if you could? If you don't have them already that is!
I have quite a lot of CDs but I've been collecting records since I was in 2nd grade, in 1975.
There is always the want to have more but slowly over the years I have been able to build a vast collection of vinyl as well. When it started it was a lot of Kiss back in the beginning, one of my first favourite bands, I started with their live records which had most of the hits on them. I also was able to get the Beatles 'White Album' which is a pretty sought after record these days. Once I got into Hardcore, Fear, 'The Record' was an early purchase as well as the Circle Jerks 'Group Sex'.
The two Minor Threat EPs are probably my most precious along with the Government Issue EP. There is so much I have been fortunate to gather over the years of early Punk-Rock and Hardcore that I can sit around on some days and just be in heaven pretending I have my own radio station playing hit after hit, it never gets old for me to hold a record in my hands and just stare at it. I have read the liner notes over and over and it just puts me in a good place when I sit down and have a listening session of all my music.
I feel the exact same and I think you have completely captured the magic of vinyl there. I enjoy how available music is now online and such but my growing record collection, when I get the time to sit down with it, is always a pleasure to sift through.
Before we wind things up, is there anything you've been listening to in particular recently, new or otherwise that you'd like to recommend?
I wouldn't say there is anything particular I've been listening to and in fact, I try to just randomly close my eyes and pick something to listen to from start to finish. I go through my different moods but I wanna force myself to listen to it all and not forget why I made the purchase in the first place. Every day I try something new. One day it can be Hüsker Dü, 'Zen Arcade' and the next it can be a Herb Alpert jazz record, like mentioned, I have varied collection and listen to it all.
Not sure what today will be but when I close my eyes and pick something from the pile but I'm sure it will be something good!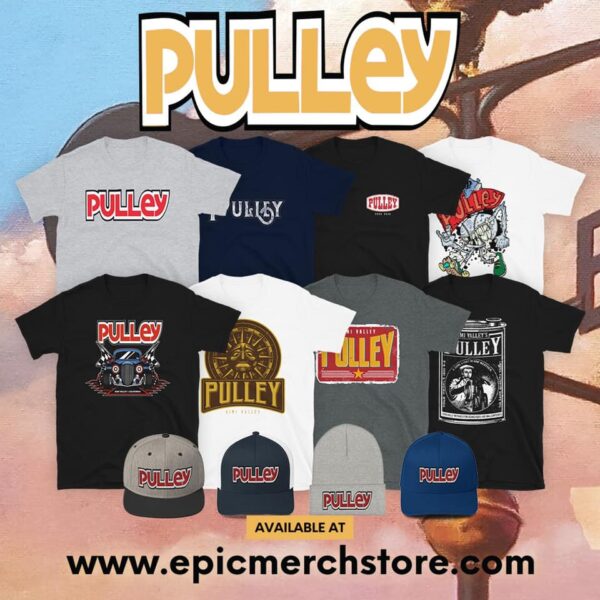 That I cannot fault. Sometimes I just pick crate or shuffle it all on Discogs if I can't decide. On that note, I think I need to buy another crate …
There was actually something else I wanted to ask. Are there any bands you're a fan of that you'd like to see do something like Different Strings? 
Well, there are a lot of bands I'm a fan of and I'm not sure it would all translate to acoustic versions of their songs. Slayer comes to mind but there's no way I could picture them singing or playing their riffs on acoustic guitars.
For Punk-Rock bands, I would love to hear songs from the Adolescents "blue album" or some Descendents songs done in that style as well as bands like Propagandhi. They would probably be my first choice favourite as I love their songs and musicianship, so it's something I know they could pull off,  they have interesting and well thought out lyrics and just great songs overall, so that would probably be my pick right off the top of my head.
An acoustic rendition of  'Victory Lap' would certainly be interesting!
Well Scott, thanks for your time! Before we bring this to a close, is there anything you'd like to say about the band or the soon to be released EP? 
I would just say thanks for the time. I hope everyone will enjoy the new style of songs recorded and use them as a chance to unwind from all the chaos we have all been living in over the last year and a half. 
Stay safe!
Well, that was, Different Strings: Scott From Pulley. The 10′ vinyl of Different Strings releases on the 28th of May via SBÄM in Europe and can be pre-ordered – Here and Here for bundles. Different Strings is also available from other labels and distros worldwide, all of which will be linked below.
Updates:
Music:
Different Strings: