My Own Co-Pilot – Gothenburg, Sweden.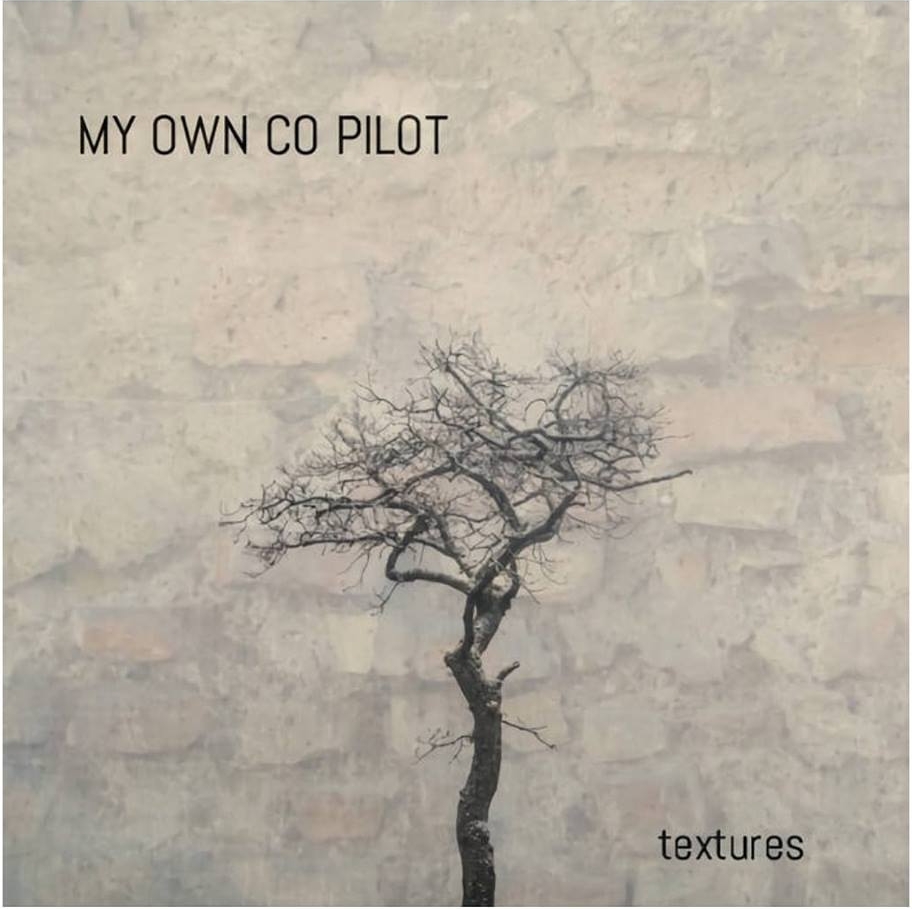 My Own Co-Pilot is a transatlantic project based in but not limited to Gothenburg, Sweden and reaches as far as US just for it's vocal tones. The project is the brain-child of Michal Kosinski completed by one Derrek Siemieniuk and has laid out a mission within the debut release to – 'reinvigorate Post-Hardcore with fervent passion and a spartan approach to the quiet-loud dynamic'.
Textures takes influence from a period in Punk music history that is both celebrated and ignored once you break down said era into microcosms of musical development. My Own Co-Pilot are a Post-Hardcore band taking in the rage and emotion of Hardcore and repurposing it the same way Fugazi, Rites Of Spring and Embrace did, but with a little help with down-the-line seminal bands such as Refused and the early 2000's Emo and Alternative Rock acts some like to ignore.
'Exit You' very much captures the early Post-Hardcore sound with sombre and restrained melodies before something more akin to the golden-age of Refused but plied with Emo melodies takes over. 'Exit You' is layered, melodic and complex but not over-bearing. The track even injects a more classic tempo and dynamic more in-common with Punk-Rock in a manner again akin to Refused but less in-line with that album.
Bands such as The Used, Finch, Funeral For a Friend or even Jimmy Eat World may have been ridiculed for their Emo sound but they were crucial to development of the genre as it moved away from it's Post-Hardcore roots even more. 'When The Missing Return' is again melodic and approachable in this vein but only as much as it needs, My Own Co-Pilot are also very subtly aggressive and heavy even before they build-up to a more obvious cathartic weight.
'When The Missing Return' is completely enveloping and is in many ways what a lot of what the aforementioned bands of "the day" were trying to accomplish by bridging classic Post-Hardcore with this new found need for darker pop-sensibilities and more melodic emotive delivery.
'This Crying' is lumbering and cumbersome as the band fall in on Alternative Rock plied with Post-Hardcore tones and more melodic Emo vocal delivery, as well as foreboding melodic guitar lines that lead to distorted heaviness that sets the stage for the genre's Hardcore Punk roots. 'This Crying' very much aims to capture the core elements of My Own Co-Pilot's mission statement by directly, unashamedly and by no means cheaply showing the band's entirety.
Despite only consisting of four-tracks in reality, Textures is so enveloping and accosting that it pummels your attention into complete submission, as despite the band's obvious pool of inspiration, you in actuality haven't the foggiest idea on what is going to happen next.
And that is where 'Remembering' takes the stage and stands as the heaviest on this debut. The track is the near-perfect example of Post-Hardcore, Alternative Rock and Emo on Textures and also outside of said context. My Own Co-Pilot pool their efforts and influences for one final blow-out and it's fantastically intense.