KLL MRR IMG – Bath/Bristol, England, United Kingdom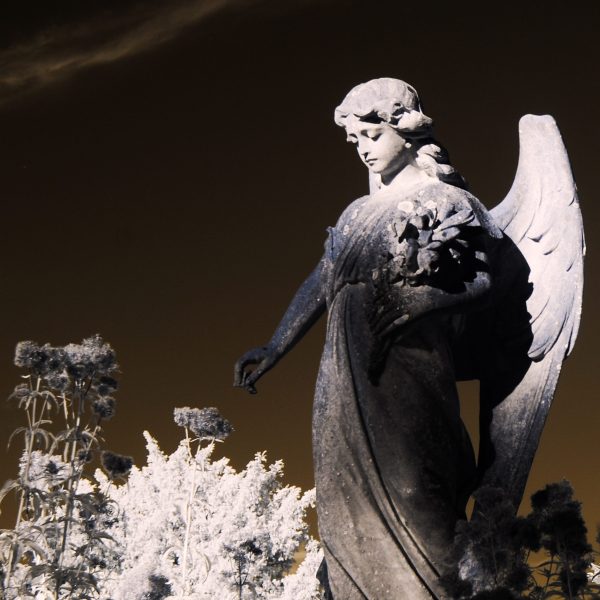 I was working one night when what would become KLL MRR IMG and EP1 was being discussed. It was a quiet night at a former bar I was running and I was clearly more piqued by what a group of people I'd known for years were concocting musically than my everyday task of corralling undesirables. Setting aside, if you've been knocking around the Bath and to an extent, the Bristol music scene, you may recognise the four-piece and their faces from bands such as Television Villain, Migraines, Skinners, Charivari, Meth Camp and knowing these humans (and especially one of them), likely innumerably more.
With a variety imbued acumen derived from forays into Hardcore, Skate Punk, Post-Punk, Indie, Post-Rock, Shoegaze and Post-Hardcore, it goes without saying that KLL MRR IMG ("Kill Mirror Image" or "KMI") as a prospect is of immediate interest to the south-west Punk, Hardcore and general DIY scene. Now, for whatever reason, the band have trusted me with their debut early, shall we?
'Forgiveness' boasts a bedrock straddling Post-Hardcore and the comparatively harder attributes of the latest Post-Punk revival. Post-intro, the warped, uneasy amalgamation of Post-Hardcore, Psych and almost Showgaze-esque guitar work glides in its rawest form over a meandering and standout bass performance, earnestly darting between both quick-fire drum fills and the erratically alternating altitude of the untamed guitar strings. Beneath all this, 'Forgiveness' is charged by an energetic drumbeat very open to the vast array of stylistics at the band's disposal but unable to contain its Punk fervour as lyrically, 'Forgiveness' attempts to understand itself.
'Glycerine Lips' explores a droning, bass-led amble through to a hopeful, buoyant meander after an exploratory guitar line. Post-Punk is very much the foundation of track two. That said, the band's aforementioned acumen elsewhere is felt in the contrast between said droning bass and eerie, path-finding lead. Of course, this eerie but nonetheless reserved display isn't fated to last. KMI are overcome by their Punk fervour in a wild Fugazi-styled crash of unabatedly raw jangling guitar and the bass tones shameless brooding. It is also in this closing and unsettling din that the intrinsic production of the EP substantiates itself with ease.*
'In Spate' begins wildly interchanging between Post-Punk classicism and rage that will later consume it against gentrification all too common. Track three sees the band's sound follow its now perfected pattern of amping its intensity progressively ahead of final combustion. Disjointed refrains air wild, erratic guitar work ahead of powered repetitive barrages aiding a lyrically bleak rant. On top of this and despite the track's excellent composure, its finest bout is in its closing and again, Fugazi-inclined Alt. Rock flex.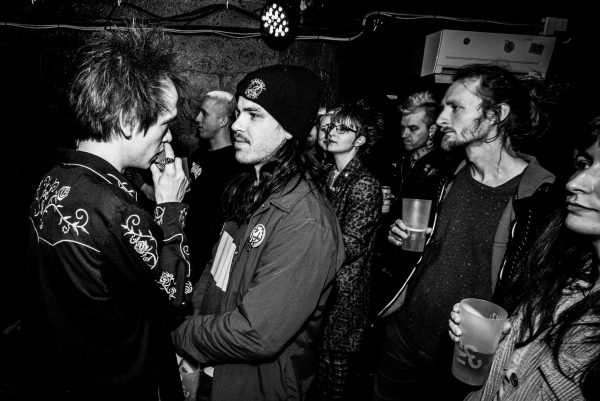 'Another Place' has a frenetic air about it despite its careful, complex and calculated display. Four heavily leans on the band's more "progressive" influences with a raw, Post-Rock backing the inhouse Post-Punk vocals, themselves taking a melodious rest from the previous outbursts. Though reserved in places and in stark contrast to the previous, 'Another Place' is still "powered" in its own way. This is only EP1 after all and KMI are confidently testing the water.
EP1 closes with the bedraggled, defeated, contemplative and drudgey-laden tonal trudge of 'Nail Patella Syndrome'. That is at least initially, for as you've learnt by now, nothing is that simple with KMI. As the band's gloomed Post-Rock subsides, from the 3:05 mark, you experience perhaps one the best incremental rises in intensity across EP1. The rise, as it progresses matches the track's poignant and pained lyricism. In fact, KMI further eludes to other influences as the cycling, driving simplicity gives way to a controlled metallic refrain more than once between a soaring, winding, escapist guitar line.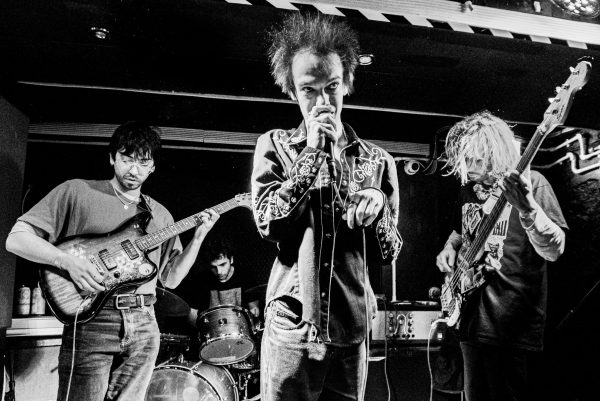 KLL MRR IMG on EP1, despite a short five-track stature, bare themselves in an expansive but by no means contrived or overbearing manner. Through every aspect of the band, but specifically in its instrumental section, there is no ambiguity about the synchronicity they have achieved after literal years of growing together as musicians. This is completed by a vocalist whose continuity with their previous projects acts as a robust staging area for their more developed range that has extended either side of work already held in high esteem.
Or something like that. KLL MRR IMG and 'EP1'. The 1st of August 2022 is the day. *Dominic Bailey-Clay of Nine Volt Leap Recording Studio is to be credited for the recording, mixing and mastering of the EP, you can also find their studio below.
Updates:
Music:
Nine Volt Leap Recording Studio: