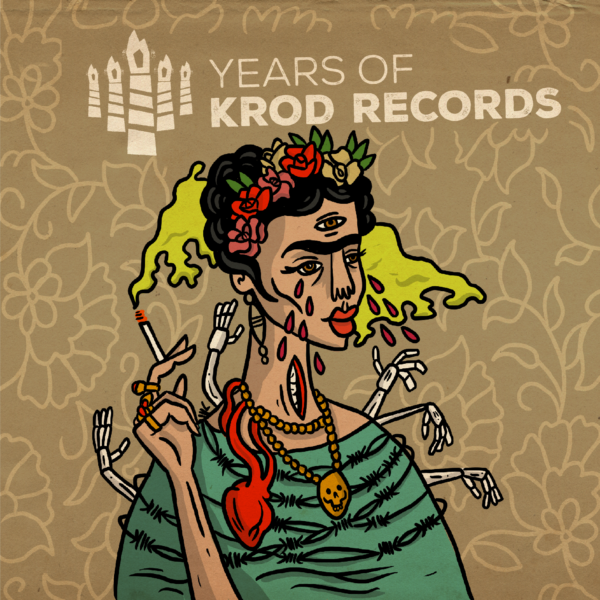 It continues! Part 2: Kill Her First – 'Don't Tell Anyone' / Krod Records (The Five Years). We're back for the second release and look into the celebratory five-year compilation. You can find the interview with Krod Records label manager Jordan Calvi – Here and Part 1 and an interview with the UK's Prey Drive – Here. That should go far enough to reasonably explain what release is about and why it's so exciting.
In short, if you're pushed for time or fatigued at the thought of reading too much more from me, I'll put it all in a concise, space-saving nutshell for you! To celebrate five years of operations of Krod Records, based in Berlin, Germany. The label is releasing a digital and cassette compilation where bands from its roster are covering each other. Krod Records (The Five Years) will release this coming May and will donate all its proceeds towards the costs Solidarity Not Silence campaign. All relevant links on SNS can be found at the end of this piece.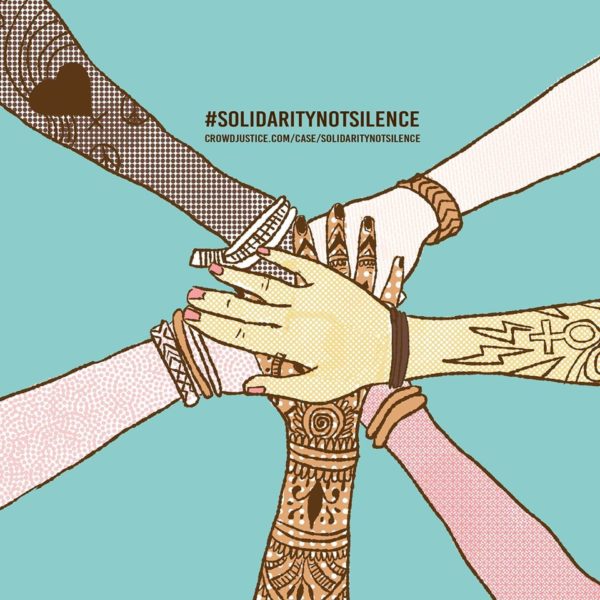 For now, though, we carry on, Part 2: Kill Her First – 'Don't Tell Anyone' / Krod Records (The Five Years). The Berlin-based band chose to cover a track from UK Indie-Punks, Colour Me Wednesday.
First things first, in the very first words that come to mind, tell us who you are!
We are Kill Her First, a Melodic Hardcore band from Berlin. The genre category is kind of loose. We are currently writing new music and enjoy exploring new directions – heavy, ambient, rock, you name it.
So, it's KROD's 5th birthday! How has your KROD experience been so far? Funny stories are more than welcome!
The story of our band is also a story of Krod. It can be tough being a small record label, but Jordan's drive and passion have brought him where he is and lots of friends have come along for the ride. That's what this fun compilation represents – it's a celebration of friendship and the love of music. Get ready to discover your favourite Krod band in a new light.
Covering another band's work in styles and genres that aren't traditionally your own must be tough! How have you found being involved with the project?
Covering any song requires that you know your own sound as a band. Playing an instrument actually gives you a bit more freedom in terms of giving the song a new direction and we were surprised at how it came out. It's like a stripped-down Kill Her First song with a more pop approach and structure – that was new to us. Of course, we hope Colour Me Wednesday enjoy our version of their song.
The Solidarity Not Silence campaign has been a standout event in the contemporary music scene. In your own words, how does the campaign resonate with you as a band or personally to you?
Our band brings together a cross-section of identities and personalities – we all have experienced aspects of gender inequality and toxic masculinity. In the bigger picture, this campaign is not about helping out with legal costs but about ending an era of perceived male entitlement which applies to all aspects of life but especially to the world of music, arts and culture.
In your opinion, what can we all do as a scene to eliminate behaviour such as what the SNS case is against? And how can we all make the scene a safer and a more inclusive place for everyone?
Change comes in small steps. We have to go about each day with an open mind and really challenge ourselves. Why do we say or assume certain things? How do we treat people? With that in mind, each of us can get things moving.
As a band on the circuit, what is your opinion of the current European music scene?
As a band, we have always been about being female-fronted and that is something we would like to see more of, especially in heavy music. However, there's a lot of great music coming from artists we admire and bands we hang out with. Within Europe, we have strong ties to the UK, France, Sweden and Italy.
Finally, is there anything you want to say before you get back to your craft?
Thanks to Jordan at Krod Records for his support and this opportunity. Our next release will hopefully come through Krod later this year and we will start a crowdfunding campaign for that in spring. So, stay tuned!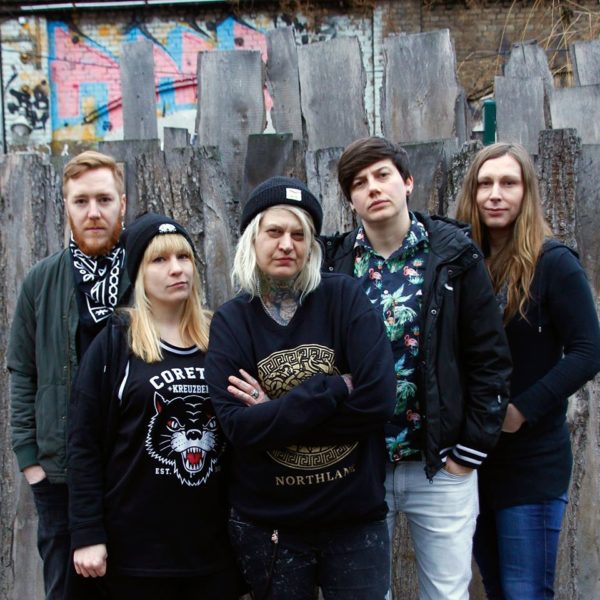 And so that was Part 2! Keep an eye out for Part 3 and keep up with all things Kill Her First, Krod Records and find out how you can support Solidarity Not Silence below.
You can pre-order Krod Records (The Five Years) – Here.
Kill Her First:
Krod Records:
Solidarity Not Silence: