Hyperfox – Norwich, England, United Kingdom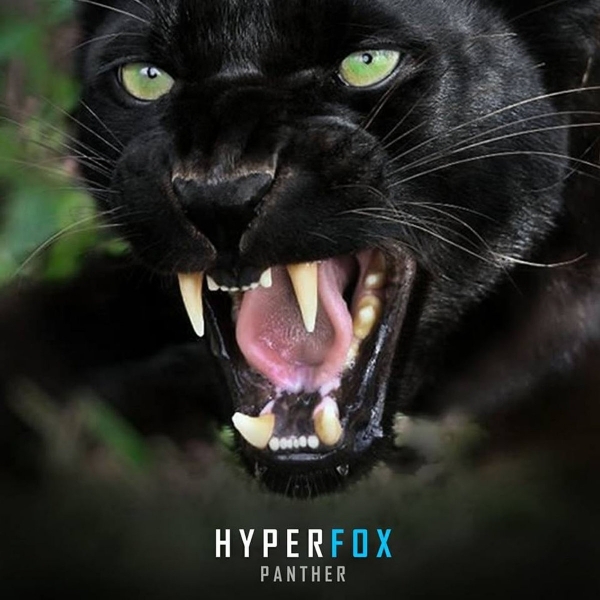 Editor's note – Long story short, I've known Adam Brown since we were both sixteen. We were watching No Fun At All together and began to talk about EN. He has now written this. Enjoy!
Matt.
Welcome to Norwich; a quaint cathedral city located in East Anglia bearing the nicknames of 'A Fine City' and the 'City Of Stories' (yes, I know how to Wikipedia). So, from that brief intro you might not expect it to be home to a trio of musicians who have fused together the sounds of Alt-Punk, Electronic Music and Dubstep. However, if you believe that, well – then you are wrong. Introducing Hyperfox, a trio from Norwich who have been fusing together Alt-Punk with Electronic Music and Dubstep.
Hyperfox consists of Luke Sandell (drums/beats), Max Mallett (bass/vocals) and Oli Foster (vocals/guitar/beatboxing). They crashed onto the scene in 2017 with their debut EP Overdrive which in the same year led to their first full album release Panther.
Kicking off their debut album with the track 'Overdrive', they immediately show that they aren't joking when they say they are ready to mix Electronic elements with Alt-Punk. The song's heavy synth-computer voicing the word 'Overdrive' can't help but make me reminisce about the old days of Pendulum. After that it drops down into infectious Alt. Rock guitar riffs and vocals that bring back memories of Billy Talent's debut album.
The title track 'Panther' is a deserving title track featuring an exceptionally catchy bass-line and the sounds of a roaring panther that I desperately hope is the work of their vocalist/beatboxer Oli's vocal-chords. However, this is to be confirmed.
My personal highlight on the album is 'End Of The World'. Like many, I will always be a sucker for a well-executed "whoahh-ohh!" anthem, and I find it hard to trust anyone who says they aren't. This is a song worth seeing live for the opportunity to join with their 'whoahh-ohh's' and that chorus hook of 'will you wait for me at the end of the world?'
Elsewhere on the album there are some great numbers. 'Take Me Out Alive' features a fantastic shredding guitar break-down and 'Bonnie and Clyde' is a welcome return to the 90's Garage-Punk noise and shows that they can nail the classic sounds too. The hyperactive 'Elmo Needs Lemonade' is perhaps where their fusion of Alt-Punk and Dubstep is really demonstrated. The track starts of innocently enough, with a catchy guitar riff and Oli's vocals, then at approximately the 0:40 mark the song hits you hard in the face with a heavy Dubstep bass-line and mixed samples of little ol' red Elmo screeching 'Elmo needs lemonade!' in a voice reminiscent of a little Japanese anime girl, and you know what? I loved it.
Moving on to more current releases, Hyperfox have since released two new singles at the end of 2018. The first of which is 'Troy McClure'. You may remember him from such tracks as …. well I'm not really sure. It's a punchy little bottle-rocket of a song at just 1:43 and lacks any vocals. Instead it's a mix of twanging guitar and an infectious bass-line which merges quickly into similarly catchy Dubstep synths and, of course, the sampled voice of the legendary Troy McClure. The track, despite being short, is highly addictive and I suspect it provides a little taste of what they may be cooking up for the future.
Last, but by absolutely no means least, we come onto 'Long Live the King'. This single was released shortly before Troy McClure but I wanted to save it for the end – why? Because it is their best release yet. From the Mortal Kombat theme-esque intro to the catchy vocal hooks and the resoundingly punchy drums, this is a song that is undeniably good. It demonstrates the band at their most polished. They've really learnt how to weave electronic sounds into their music to great effect. This paired with the overall production quality of this song gives it an edge to their earlier work, and damn those vocals are catchy.
Hyperfox are a band that have come a long way in what really is a relatively short space of time. With Panther, they maybe sat themselves more on the Alt-Punk side of the fence, providing hints of what is to come. Now, if their two latest singles are anything to go by, then they have continued to develop and polish their work and I can't wait for their next album to drop.
Adam Brown.
Panther is out now via Rad Time Promotions.