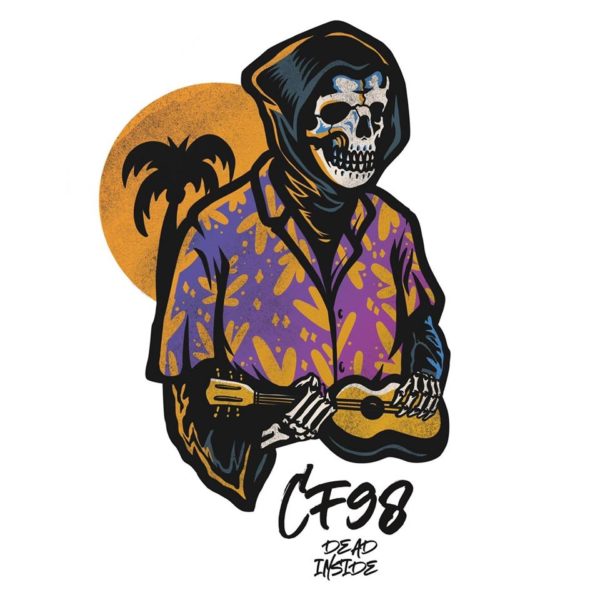 We near 50% of 2020 and CF98 and The Dead Inside EP enter. Admittedly, it hasn't been the best year but something that has indeed been consistent is the transcending steady flow of Punk-Rock music. CF98, it is fair to say, have become one of the rising stars of the European melodic Punk music scene. The band's 2019 EP Rotten To The Core catapulted them into scene prominence with their brand of that specific sweet spot between jagged Skate Punk and vintage Pop-Punk. If you haven't indulged for whatever reason, then I implore you to do so promptly – Here.
Dead Inside benefits from increased production and combined with band's incessant teasing, demonstrates how keen the Kraków four-piece are to make an exponentially larger impact this time around. Which, of course, arguably, they have. The best way to begin this pre-release review is to heavily stress the word "refinement" in order to to provide adequate contextual conditioning for what you're about to read.
The band enter via the fuzzed broadcast of their lockdown videos own intro. 'Dead Inside' battles contemporary existentialism and leans on the Pop-Punk wing of the band's melodic displays. However, propelled on rocket-fuelled drumming and permeated with a threading guitar-line, itself a total hybrid of the band's harder and more melodic work, 'Dead Inside' toasts its roots. Friends, family, scene compadres and even my silly face? What a time to be on the internet!
The band's penchant for Pop-Punk melody results in 'Shine On' standing as the genre done right but also, again, boasts a complete refinement of the Skate Punk seen on Rotten To The Core. In it's 0:58, CF98 effortlessly show what they're about in this stage of their timeline. Once again, aided through the production, the skill at arms across the board is of exponential improvement. For the second time, I feel it only right to note how crucial Mateusz's guitar and Adrian's exuberant drumming truly shine.
'Pink' is another tightly-knit blast of melodic Punk. Though reduced in pace, 'Pink' is no less remarkable. The track is ridden lower with the verses juxtaposing the CF98-brand sing-a-long chorus. Stylistic prowess aside for a moment, 'Pink' may well be the band's best work lyrically. To say that the track is not apt to contemporary society would be a grievous mistruth. 'Pink' calls for the systematic deconstruction of attitudes within the music scene – 'Pink is just for girls, Punk is for the boys' – and indeed otherwise – 'Boys, they never cry – grow into suit and tie'.
'Oh Boy' is unquestionably '90s in its inspirations paired with a 2020-inspired need to come together. CF98 may well set their phasers to be approachable, immersive and inviting but have an ulterior motive. One of an emphatic need to end societal stagnation.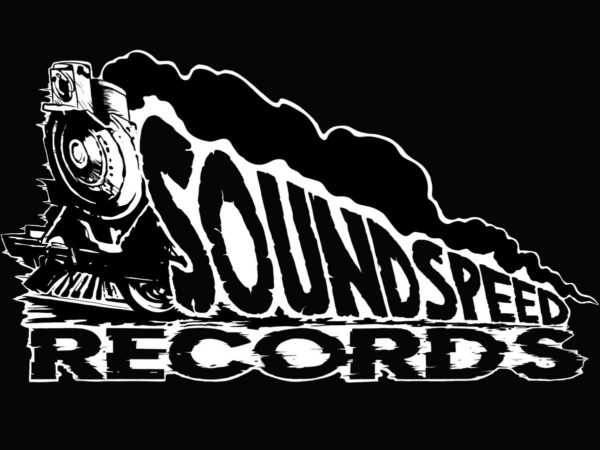 The thicker riffs of Rotten To The Core are admittedly more absent but despite an initial worry on my part, it doesn't register as a problem overall. 'Gasoline' again, tributes quartet's roots but through a fundamentally-superior band. The production again aids this. The techy-esque riffy-Punk may not be as obvious but the band as a whole are outweighing it in skill in every other manner. Dead Inside flows with seamless ease and 'Gasoline' is a release highlight. Karolina's vocals are sombre, emotive, yet intense through momentary dynamic changes and Michal's vintage bass tone keeps the soaring melodic nature of the band in precision check.
And how are CF98 to close their forthcoming latest? 'Never Quit' is another ruled by a stellar vocal performance and further emotionally propagating guitar lines. The band's riffy-Skate Punk, again in a refined form, subtly infuses itself as intrinsically as it has throughout, in simultaneous tribute and contrast to Rotten To The Core.
CF98 and the Dead Inside EP are set to release imminently via Sound Speed Records.
Updates:
Music:
Sound Speed Records: