The Dead Krazukies – Hossegor, France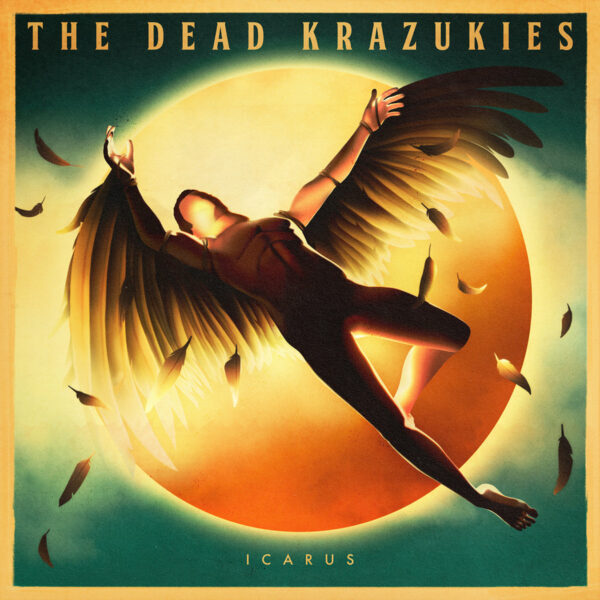 The Dead Krazukies and Icarus are another to join the ironic indomitability of 2020s Punk releases. It is true that this sweetens this sour pot of a year but is more notable after the band's four-year studio silence. Well, other than a cover of Bad Religion's 'Sinister Rouge', which you can find – Here.
The French five-piece will be releasing Icarus this coming November 20th to make their mark on the, again, ironic but relentless pace at which the legacy of '90s Punk has poked, prodded and self-perpetuated in the modern music scene. For those who are unaware of the whole truth and nothing but the truth, The Dead Krazukies are dwellers of the harmonic, brooding and anthemic tempo-dependent catharsis that is contemporary Skate and melodic Punk. Useless ID, Bad Cop / Bad Cop and Venerea are names often thrown around The Dead Krazukies for context. However and moving on, Icarus landed in my inbox, recently, and this the breakdown.
'Black Pearl' is a marked change. The thicker, increasingly more jagged and Thrash-infused Skate Punk simply infused on The Northern Bell is both prominent and determined. The listed names above are clear in their influence, but there's more. The band embody and own that contemporary ear-worming cathartic melody so prevalent in the European scene. As you would expect, the influence of Punk-Rock post-Suffer alongside the perfected fist-pumping emotion of Good Riddance also appear.
True to variety and to the other wing of their sound, The Dead Krazukies contrast with 'If Everything Fails'. The band may well have aptitude in Skate Punk-explosivity, but their emotive mid-tempo melodic Punk is just as poignant and urgent. 'If Everything Fails' is a hopeful call for help, odds and solidarity.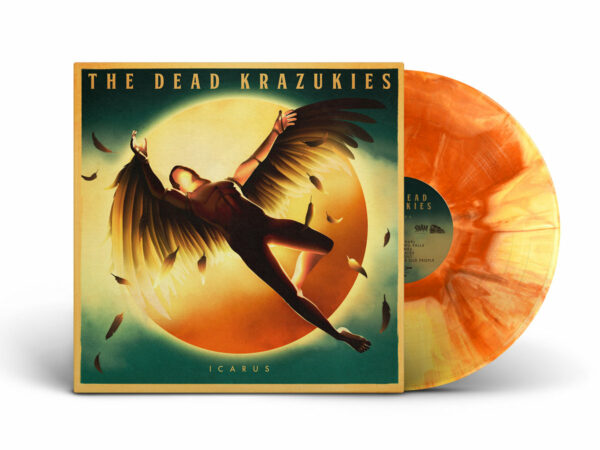 'The Ones' further echoes vintage-Bad Religion but refreshed with 2020's urgency. Icarus captures the vigour and determination of the ill-fated flyer but also exists on the precipice of his fall. 'The Ones' boasts a surprising contrasting bridge to its harmonic display between 1:47 and 2:06. Why? Well for seemingly no other reason as to tease a forthcoming grit and contrast. 'Fairy Tales' carries a nihilistic tone that ultimate morphs into self-determined defiance. The so-called "fairy tales" of our lives are falling through the cracks. Just because "that is the way" does not mean its the sole route. TDKs break melodic Punk-rank and thud through thick metallic chugging in a satisfying but unexpected move. The band's heavy-handed forays represent their frustration.
The Dead Krazukies exist on the perimeter of heavier, Melodic Hardcore steadings in close proximity to Skate Punk and its Thrash obsession. 'Burn Out' then, the band's forerunner, chose this as its play. 'Burn Out' is the combusting capitalist-indentured scream of the modern societal routine. From juxtaposing faster-tempos, harsher vocals and maniacal backing screams, the 2020 version of this band aren't fucking around. They are defiant, they are breathing conviction and musically, now have the punch they always needed without losing what they're known for.
'Short Song For Old People' marks a vocal interplay and early 2000's Melodic Hardcore ala Rise Against cut with TDKs own brand streamlined inclinations. '#allaboutme' is a saddening tale of modern social interactions, inward thoughts and a forced money-sponsored narcissism. Track seven is very much a mostly typical TDKs song stylistically speaking and yet still warrants no real criticism. '#allaboutme' is a social media owned nightmare and it serrates all the sharper with the band's heavier teasing. Seven pursues a dragging, rusting Metal-derived bridge and it fits just because.
'The Sun' crashes through the well-executed same. The Dead Krazukies examine the transfixing power of the sun on the human psyche and the effects of systemic indoctrination. 'Perfect Strangers', with its considerably slower-paced ensemble, injects a required variety to Icarus. Despite the band's seamless, effortless execution, they aren't immune to the precarious repetition of the genre. 'El Diablo' is another welcome deviation of 3/4 acoustic dominance. The band approach a Country-Esque, Cowpunk vector for you "old-west" obsessives in a track unexpected, but well received. 'El Diablo' does indeed "plug-in". Track ten stands as the best of he band's melodic guitar-work and I implore to criticise its place on the album. SPOILER ALERT! You'll struggle.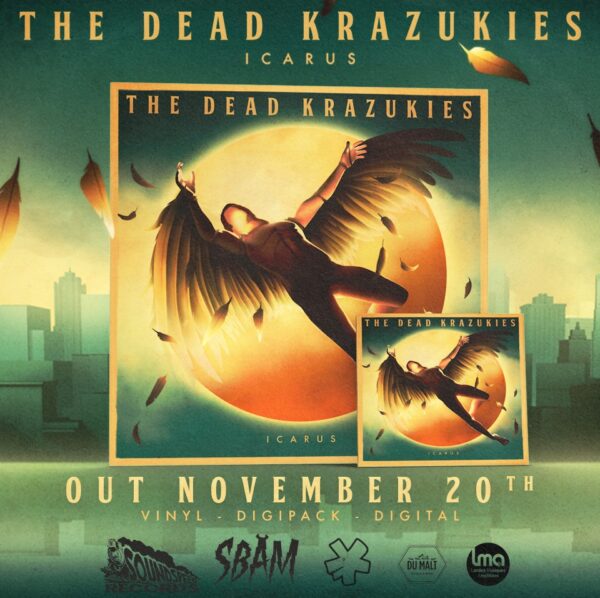 After a fearful, sadly resonating and true sample, 'Go Away', now rested and riled-up with vigour explodes back into the Skate Punk the band suit. This melodic charge is threaded with a lead-line that forcibly ties you down. All the while you are harangued with an inconvenient, terrifying truth. "Freedom" isn't what it seems. Already, The Dead Krazukies have somewhat of an "A-list" of comparisons and while reiterating the band's appeal to Good Riddance fans, I shall also throw in the UK's In Evil Hour. Note that down, you won't be disappointed. 'Supernova' very much rounds an album of refinement to a resounding contemporary comfort.
Icarus and The Dead Krazukies are truly hard to criticise. The band have honed their branded-stamp and capitalised on what were once simply ideas. Through this, the only real mildly tangible or prospective criticism is that the band's faster and heavier approach would do well to be further explored. The Dead Krazukies and 'Icarus' stake their claim in 2020.
Icarus releases on November the 20th and can be preordered from the band – Here. The album can also be pre-ordered from SBÄM – Here. Sound Speed Records – Here. And finally, – Punk & Disorderly Records – Here. You can find all things The Dead Krazukies below.