Sweet Anxiety – Melbourne, Victoria, Australia.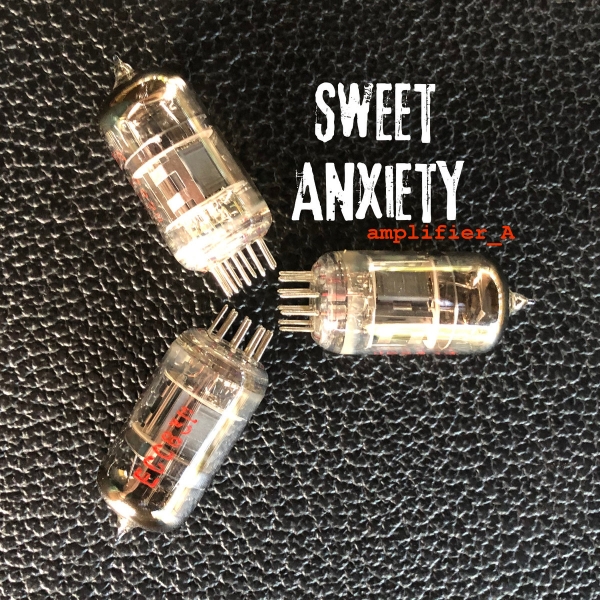 The brain-child of one Sammy Allitt, Sweet Anxiety is a solitary-human-based project based in Melbourne suburb of Frankston and aims to fill the gap in his regions scene in regard to "fully amped" solo artists. Having had his time in and amongst more than one facet of the underground Rock scene, Mr. Allitt, released his debut EP under the moniker Sweet Anxiety in February of this year, containing four fuzzed-Rock tracks stylistically bobbing along somewhere between Punk, Alt. Rock, Grunge and sensibilities towards something a little more approachable.
'Breathe' plods along in a cumbersome fashion, rhythmic and simple. Thick electric strings guide you towards an elevated and slight change in sonic stature where Alternative Rock rules a pre-chorus before the actual chorus and following verses embody Grunge disinterest hybridised with drastically slowed, snotted yet grounded Punk.
'Breathe' is either an internal battle of mental instability or an all out attack at an individual, in either eventuality, it's intense to say the least.
After such a full on and intense beginning to the EP, you'd expect some form of continuity but that isn't what you receive. Instead, an up-beat Alt.Rock/90's Pop-Punk, Weezer-esque track raises the mood. Musically, the track is certainly a departure and shamelessly shows another side to Sweet Anxiety but when combined with its cliche subject matter, falls no further in prominence than filler status. Thats not to say that track isn't well executed within context but lacks much staying power.
Sweet Anxiety re-embraces that sweet-spot between Punk and Grunge once more with the latter being the structural foundation and the former its energy source, propelling it forth in every-day-person disaffection and distaste at what is unfolding in front of our contemporary societal eyes. 'Wake Up' sees the project at its and best most genuine.
Closing with 'Nomophobia' (which is the irrational fear of losing one's mobile phone) Sweet Anxiety stays well within the realm of Punk but with a focus on what it went on to become with just that right amount of Post-Punk twist.'Nomophobia' maintains this gritty, genuine and frustrated attitude while channeling into a more mature Punk-rooted sound that not only sees such a more complex sound but one more dynamic, approachable and diverse. 'Nomphobia' is a "full-band" modern Rock song and marks the best of the release despite not following the tried and tested Grunge-Punk fuzz-adorning rage.
'Nomophobia' closes this debut release and via its lyrical content, would be funny if it wasn't so harrowingly true.