Incomplete – Perth, Western Australia, Australia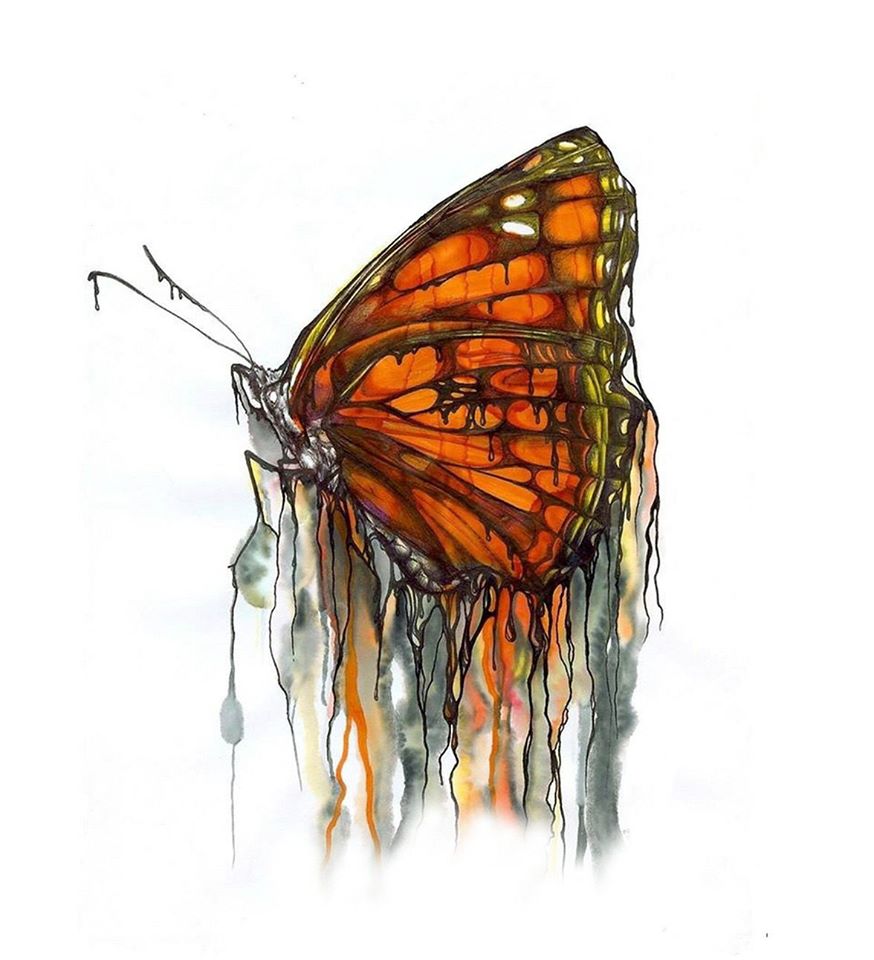 After living in the country briefly, I developed an interest in Aussie Skate Punk. So when Incomplete – Incomplete landed in my inbox, I knew I would eventually get round to spewing some text about it.
Hailing from Perth, in November the four-piece released their debut full-length rather than that usual cascade EPs after relative silence. So, that means it must be good, right? Let's find out.
'My Girlfriends Perfume Reminds Me of You' is a song of loss and lament of a partner gone that more than warrants the cathartic, dark and brooding Suffer-esque Punk-Rock in accompaniment. 'Make It Right' is very worthy of the same comparisons, with Jamie Buchanan's vocals akin to a huskier Greg Graffin cut-with fast Suffer/No Control-era Punk. Find it in our house playlist – Here.
'Useless Company' maintains the vintage late '80s and early '90s Punk pace and does so with nods towards the fast-'core that inspired much of the melodic Punk scene.
'Falling Down' and it's Hard Rock/Punk crossover adds welcome variety to an album that would have risked complacency otherwise. 'Everythings Alright' revamps the band's need for pace but notably in a more contemporary manner. The band opt for a more layered, metal-esque contemporary Skate Punk sound hybridised with their usual repertoire.
'Cost Of Living' falls back on Incomplete's vintage Bad Religion, Pennywise, No Fun At All-influences finalised with just enough Aussie-quirks. 'Cost Of Living' cathartically expresses grim-reality via melodic Punk you can't argue with. The melodic lead and lines continue into 'Going Postal', where the bass of Ryan Popa rides-low and gets more of the attention it deserves, paired excellently with Peter-James Moulton's skin beating. Punk is like wine-pairing, apparently.
The quintessentially '90s 'Way Too Far' shamelessly protrudes with an unexpected Ska-beat, showing a band that doesn't fall prey to the "one-trick pony". 'Tap The Vein' is an environmental anthem of choppy, down-trodden and brooding hopeless Punk in grim realisation. Incomplete's formula is tried, tested and under no illusions of grandeur.
Despite an obvious penchant for increasing tempos and fast-charging melodic Punk, the debut subtly teases towards heavier aspects of Punk and beyond. 'Cheapskate' is another older track OG fans will be glad to see made the cut. The harder-crunching riffs of 'Cold Light Of Day' contrast with the expected melody as idiots are lambasted for being just that.
'Kill A Motherfucker (With Another Motherfucker)' exists as a 0:47 duration with a simple focus, mission and mantra; an end to bigotry.
This is not an album for those in want of stylistically-grandiose technically-minded progressive Punk. It is simply one that is content in it's pool of influences. Don't let that sentence fool you. Incomplete still rips, soars and accosts your ears, just via the immersive methodology and siren call that was OG melodic Skate Punk.