Panhandler – Stockholm, Sweden.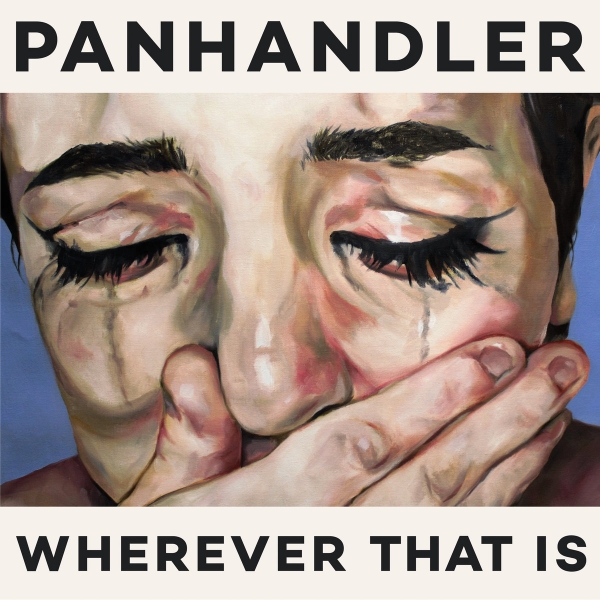 When it comes to it's alternative music output, Sweden is very often associated with some of the most seminal and influential Skate Punk and Hardcore bands in the last thirty years, an attribute I am not here to lessen or champion any less but sometimes, it is further into their output that you must look. This has been provided for us via Swedish label, Trash Crusader Records with a little help from the Australian Whisk & Key Records; in the form of the excellent genre-crossing gruff-sounds of Panhandler.
The band latest effort, Wherever That Is, is the Stockholm natives third numerically significant release and debut full-length. Now, I say genre spanning because the influences and emulations you can hear on this debut album are staggeringly placed and with no sign of plagiarism in sight. Think the emotive mature Pop-Punk of Latterman, RVIVR or Banner Pilot, the Gruff-Punk of Off With Their Heads, Hot Water Music, Iron Chic or Burnt Tapes, all plied with a healthy appreciation of mature non-cliché and gritty as-it-should-sound Indie-Rock.
From the very opening, discordant yet melodic layered intro the the sonic world I have depicted above hits you square in the face. I've often labelled bands in this vein as "heart-punk" and Panhandler very much embody such. Latterman/RVIVR vocal interplay create melodies and sing-a-long lines for limitless days over Indie-esque Pop-Punk leads and mid-tempo Emo-Punk foundations. "Heart-punk" indeed.
The eponymous opener is a track that will have you hooked. This is something that is actually quite precarious in any album structure as follow up to such has a high bar to surpass. Thankfully, the playful Indie-Punk of 'Don't Get Out Much' is layered and intricate in a "not-giving-a-shit-but-actually-giving-a-shit" Punk aesthetic. This second track uses the age old Gruff-Punk trick of purveying something sombre, serious and actually quite harrowing juxtaposed by up-beat stylistics. The words – 'I'm doing fine' stay with you and resonate in the most beautifully grim fashion. Well-followed-up in indeed.
'Heroes' could have been on a Chuck Ragan solo album with strong Country Rock guitars matched with strong everyday thoughts excellently purveyed with similarly excellently placed dual vocals. It's another that hits you right in the ear with lyrics before the tone uplifts towards positivity via a faster pace. 'Vem Ä Du Utan Pengar?' could easily step into the gap Nothington have left and 'Bad Daze' really wouldn't be far behind with pair in total championing a heavier sound, subtle but noticeable.
'Pacify Me' is the mid-album slow jam with yet more memorable lines where the band '…want to be sedated' but not in the manner of the Ramones but rather so they can dream their lives away, which depending on context, is not not a bad wish. Panhandler have slowed things down by this point but they are just as enthralling in this mid-to-slow paced Alternative Rock, heart-punk mix. You can't fault the band's catharsis at all and tracks like 'Church' as as real has words to song can be; this being the theme of Wherever That Is across the board.
'Parasites' worms it's way into your ear canal with its slowed 90's Punk intro and if you weren't already hook, line, and heart-shaped sinker then the opening words will have you – 'I'm trying to find a box to put my anger in or channel it into something fucking worth it' – are words that don't quite mean what you'd think. The band start to quite plainly state their disgust at the on going issue of abuse of power in police forces and how in very many sad cases, nothing ever comes of it in a crystal clear example of societal regression. This socio-political anthem hits hard and is perhaps the best on a best album.
'Ache' and 'I Want To Believe' finish an album that doesn't have one weak chromosome within its sonic genes and genuinely in the full sense of itself, is its utter best; particularly so due to its heart-on-your-sleeve bare-honesty. That said, the music is good too and that helps a great deal – see for yourself.
'You wear bitterness on your sleeve, so the compliments means nothing. It's barely morning and I can't dream of a life outside this room'.