Ignitemares – South Wales, Wales, United Kingdom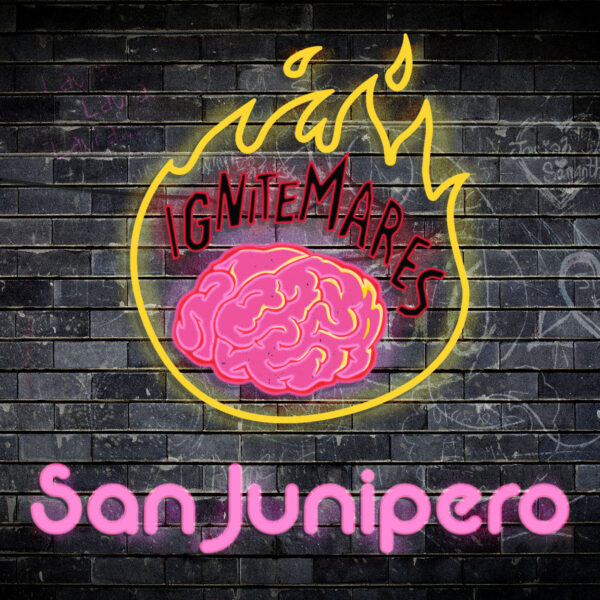 Smash Mouse Records are having somewhat of a busy 2021 and with Ignitemares and 'San Junipero' set for April, there doesn't appear to be an endpoint. The label and the band in question are very much unwavering devotees to what inspired them. The '90s and early 2000's melodic Punk-Rock, Pop-Punk and Emo that launched much of what the contemporary scene renditions and proliferates, is key to the SMRs roster and this is particularly the case with the forthcoming 'San Junipero'.
Ignitmares cheekily navigate Pop-Punk with keen, yet expertly placed maturity intertwined amongst the youthful drive of the genre. The Welsh three-piece are nothing if they aren't as comedic, playfully sardonic and sarcastic as they're cleverly and openly poignant. Their most recent single, 'Bombs and Promises' in its satirical brilliance had me in stitches this morning but it is for 'San Junipero' we are here.
Although it is not always the case, from now and back to the past, tales of sex, lust and love-loss permeate Pop-Punk and its adjacent compadres. Ignitemares are one of those bands that know this all too well. However, with 'San Junipero' the band approach this topical genre-maxim via a little life experience away from the youthful, hormonally-charged trepidations. These concerns aren't mutually exclusive to exuberant youth. The band's lyrical approach is enthralling and clever. It constantly mocks itself and its point and yet still manages to make an overarching, definitely smiling one. Relationships are complex at the best of times and Ignitemares will make you laugh, smile and resonate in a multifaceted manner. There is also a video set to pair with this release and it does nothing but accentuate all of the above. However, you're going to have to wait.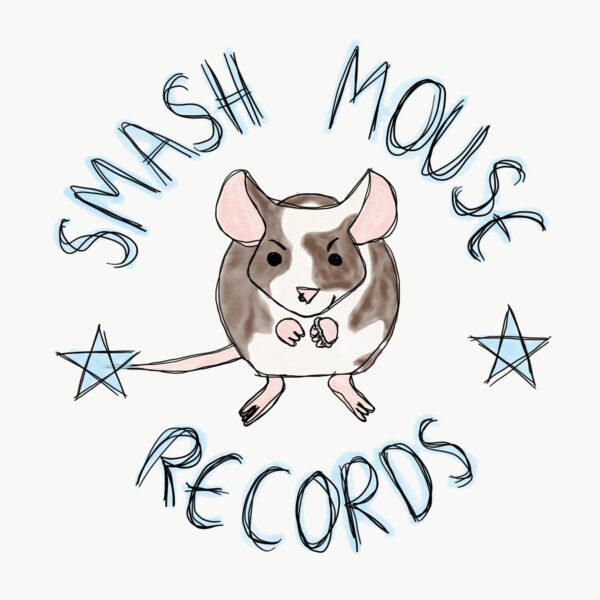 But what of their soundtrack to it all? Well, the band's punchy melodic Punk is unquestionably owed to the likes of Jimmy Eat World and Alkaline Trio. In fact, the latter shines explicitly in every manner of the single. However and moreover, their appeal extends further.
'San Junipero' is aggressive in its own fashion and could easily exist between anything from the Burnt Tapes and The Menzingers. Extend this to label mates Boxcat and anything from Red City Radio to Nothington and onward and you've discovered its anthemic, emotive home. The new single croons and glides in its Emo-ish, gloomed Pop-Punk melodies as they transition into aggressive but rounded Punk-Rock rhythms. The three-piece have always had a looming weight to their music but it is in 'San Juniperio' that it gains robust, hook-laden confidence. Kayleigh Morgan's vocal dynamic and variety are at their absolute best amidst a substantial cohesive step-up from the band across the board. There isn't much room for criticism with 'San Junipero'.
It's somewhat cliche to say that a band is sounding exactly as they should, but I'm my own boss and I say it is as thus. 'San Junipero' is timeless and resoundingly fucking slaps. Yes, that is a technical term and I can reasonably guarantee that said statement is what I will be quoted on within any sharing of this piece forthwith rather than any (prospectively) clever prose. Its a good job it's an unambiguous truth then innit.
Ignitemares and 'San Junipero', find all you need, as well as Smash Mouse Records below. SMRs also recently released a Tony Hawk's Pro Skater 1 & 2 tribute of which you can find a review of – Here and listen to on bandcamp – Here and Spotify – Here.
Updates:
Music:
Smash Mouse Records: