Napoleon – Exeter, England, United Kingdom.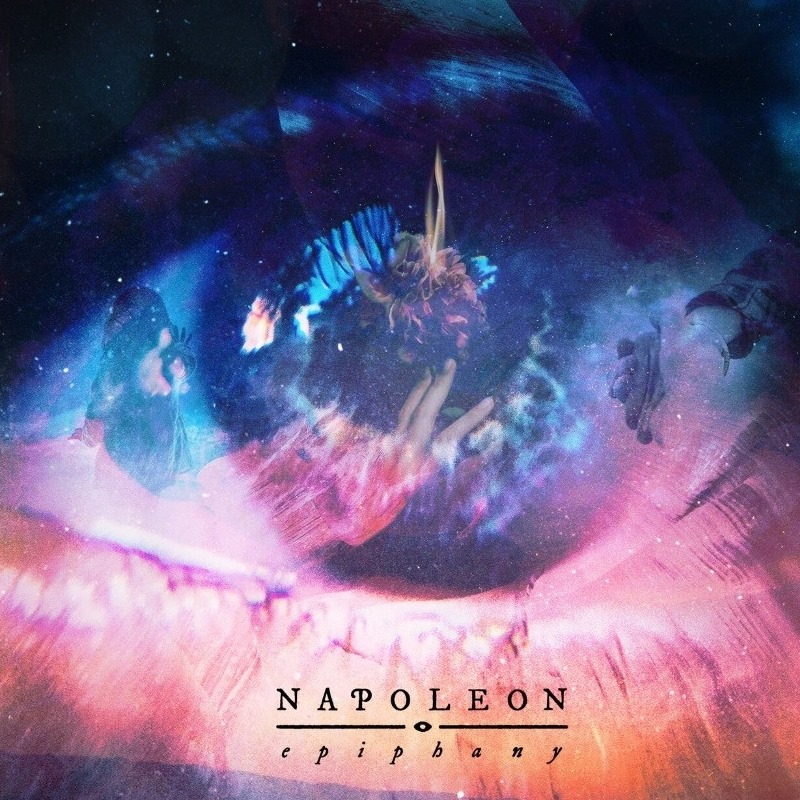 Ah, Metalcore. Not many current visible Rock sub-genres can claim to have had so much commercial success while also attracting so much scorn and derision as this, one of the most divisive of the bunch. From it's 90's underground beginnings with bands like Earth Crisis, Shai Hulud and early Death By Stereo, the genre has twisted and morphed from something to something, it's most popular recent incarnation resting on the chug heavy/breakdown centric/epic chorus -yness of such bands as (sigh) Asking Alexandria and Sleeping With Sirens, amongst others.
While these bands have done well for themselves amongst the modern Warped Tour crowd (gaining massive mainstream success in the process) there has been a distinct lack of something called let's say, oh I don't know, 'Melodiposipassiongroove'.
Luckily, Exeter's Napoleon bring just that! And I'll say this now: it's glorious. You really can't describe Napoleon without listening to them and pointing out all the technicalities within – and there's a lot of them. Where many modern Melodic Hardcore/Post-Hardcore/Metalcore bands would simply insert a copy paste breakdown/generic riff as their opening salvo, guitarist Sam Osborn – who is a monster player – composes clean sections so mind bending it can only be described as RHCP meets Tiny Moving Parts meets Counterparts, as is shows on tracks like 'Godspeed' and title track 'Epiphany'.
That's not to take away from his rhythm, his huge guitar sound lunges and throws down with maniacal noise-gated precision, which crushes all that oppose. These are often juxtaposed with incredible winding leads, that literally run circles in your headphones like in early slammer 'Above and Below'. Thus, this forms the 'melodi'. Jacob Brelsford introduces the groove. His lockstep bass-lines do much to control Osborn as much as possible (preserving the wizardry), while driving the song straight ahead with maximum destructive force. Of course, his bouncy lines get a place to breathe themselves, with bass solos getting their own leg to stand on throughout the course of the album. The drums do much to solidify this groove-Metal patterning, with funk and stylistic rhythms working with the bass to put a crunchy and satisfying flow down. Not to mention the cracking drum sound, which improves the groovability of the songs no doubt. And now the 'posipassion'.
Vocalist Wes Thompson has to be one of the most versatile British Metal singers around. Heck, not even necessarily Metal. His side project 3amwithyou (in collaboration with Catch Fire vocalist Miles Kent) brilliantly shows his clean pipes, and is generally very nice indeed. But on 'Epiphany', Thompson absolutely lets go. His unclean vocals are prevalent throughout the album, with his trademark scream ripping his highly personal subject matter into the minds and ears of listeners. Even when the odd clean vocal makes an appearance, chances are that it's backed up by a mixed-down espouse of fury and passion so righteous it's blinding.
He still brings the big choruses though, especially on single 'Ignite' which has an uplifting message of positivity as it's anthem – 'Put up a fight, keep shining bright, because some dreams can come to life'. All things considered, Napoleon absolutely outshine every contemporary Melodic Hardcore band in the UK. If you're looking for something different, technical, pit ready and anthem heavy, this is the album you've been craving.
Epiphany is available now via Basick Records.
Oscar Manners.