Makeshift Promise – Zirc / Veszprém, Hungary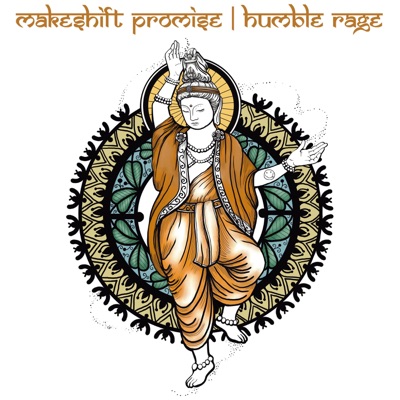 "Makeshift Promise" – "Humble Rage" are four words many didn't expect to see returning to the European Punk circuit, but here we are. Five years is a considerable amount of time to elapse with no sonic activity but with the revitalisation of the Punk scene in recent years, "getting back at it" is all the more common.
Hungary natives Makeshift Promise saw touring, a single and an EP in 2013 and 2014 respectively but then coiled their cables and switched-off their amps to pursue other projects and their own personal lives. However, now, they have now chosen to return.
Just a quick note on their previous material though. The band purvey Lifetime-esque, choppy, emotive melodic Punk and Hardcore, supplemented with Skate Punk and crossed with a clear penchant for late '90s and early 2000's Pop-Punk. Cross this again with lashings of No Trigger-esque Melodic Hardcore and you arrive at description as accurate as it can be. So, if that piqued your interest, read on.
Stop-starts, frantic drumming and slightly warped-melodic strings enter via complex-Pop-Punk prowess before urgent yet intrinsic vocals take over. Makeshift Promise are angry and 'Humble Rage' is their catharsis as complacency is accosted, called out and set straight. 'Humble Rage' is very much against this prominent ignorance and complacency rife in modern society and yet still instils a glimmer of hope that things can indeed get better.
Lyrical conviction aside, the band's technical ability and Punk-music homework is more than impressive. The four-piece effortlessly cross the aforementioned Lifetime-esque emotive delivery via choppy melodic Punk and Hardcore with a clear and expertly placed Pop-Punk sensibility. All of this of course, is alongside jagged- classic '90s Skate Punk rhythms, because why wouldn't it be?
The bite of 'Humble Rage' isn't initially obvious but after the complex but still Pop-Punk-orientated intro, the band charge-off down Punk-Rock street with thicker riffs and upbeat, yet comparatively heavy linking-bass lines. Yet for every charge into classic Skate Punk or appreciation for Melodic Hardcore – vocals included – the band balance their sonic force with enough melody to keep everyone happy.
Makeshift promise have essentially released a track three-pronged in its assault and near-perfectly sharp in all three.
Joe Cool Records and Red Toad Music will be releasing the band's forthcoming release so keep an eye out!