Lucky Malice – Halden, Norway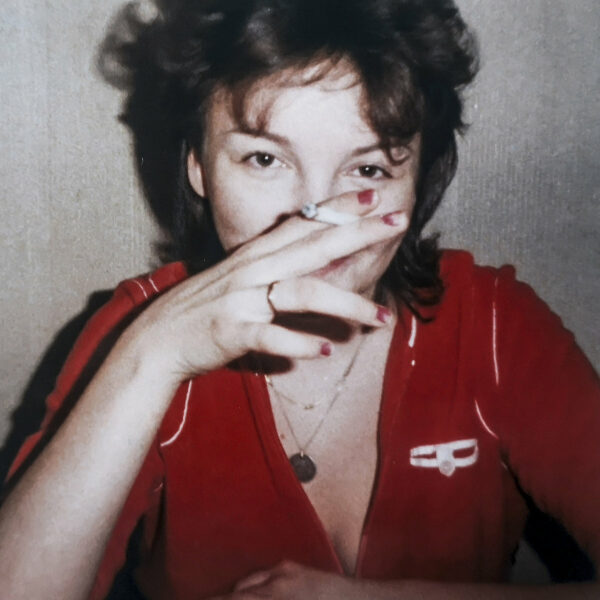 Lucky Malice and Magnetic enter a year where the only positive consistency has been the ironic relentlessness of underground music releases. Melodic Punk and particularly that from continental Europe, have been at the forefront of this remarkably expedient and exponential availability. This is where we find the fourth release from Halden, Norway three-piece, Lucky Malice. The band's brand of marginally melodic, Riot Grrrl Punk has been gyrating around the above as well as foraying into Skate Punk and classic Hardcore since 2004, populated with a strong focus on the fact that women have just as much of a place in Punk as the male-dominated norm.
Much akin to the early scene, the contemporary is now fighting for this inclusion amongst the better world Punk music fights for. Enter again, Lucky Malice and Magnetic.
'Magnetic' eponymously opens over refined grit. The band's past work danced on the edge Hardcore Punk, sometimes Grunge but also driven, stripped back archetypical Punk-Rock. Magnetic quickly captures the abrasion of the genre but cut with the Riot Grrrl-isms of the '90s. Lucky Malices' gritty but also harmonic vocal display assists in this vintage acquisition as it pushes forward unto a different vintage sound. 'Resistance' embodies the need to raise a fist, smiling in defiance infused by the "f-word". Fun. Punk-Rock, despite its earnest conviction and rambunctious resistance, isn't averse to a little fun. 'Resistance' is a blast of lighthearted but resoundingly resolute feminist '90s Skate Punk at its finest.
'Revolt' marks the next target. That being the contemporary resurgence of Nazism in this modern age. Luckily Malice edge their classically-fuzzed Punk-Rock with the harmonic melodies of the '90s, hybridising tracks one and two. Stylistically speaking, with the rise in overt and wonderfully gratuitous technical ability in the Punk scene, it is refreshing to hear bands such as this lacerating just as deep with their raw veracity. See 'For Et Herlig Liv'.
Magnetic doesn't simply resign to breakneck tempo and interchanges its speed without losing intensity. The arguably more '90s Alternative Rock and Grunge 'Your Worst Enemy' is low-ridden, intense, charming and beset with excellently contrasting vocal interplay. 'Brash Bastard' furthers this low-ridden riff-heavy display in a track wholly embodying its moniker. The band's Punk is determined and pissed off with this behaviour. It's dark, brooding rhythms are treading on what inspired facets of Hardcore but also what it would itself inspire in Grunge. 'Brash Bastard' does not only boast the band's best lyricism but also the best example of their amalgamative Riot Grrrl.
'Pleasant Pillow' persists in this tone. However, the band take a detour into further Punk history. Hardcore had done its inspirational bit and was on the cusp of inspiring what would eventually become Skate Punk. Again, Lucky Malice capture Punk's tenacious indomitability. Magnetic cleverly avoids abject repetition despite its relatively concentrated stylistic gene-pool. The Norwegian-language 'Vi Vil Ha Deg Her' pushes on and then catapults down this stylistic journey in its rawest form.
'Time For Change' is cutting, real and a pure to form a representation of the band's ideological want for equality and inclusion. Track nine is very much an anthem of defiance but beyond that, is indicative of the term "enough is enough". 'Broken' is a contemporary existentialist gripe. The band set this catharsis to a choppy Punk beat and a charmingly old-school bass tone navigating the shit-show that is over-encumbering expectation. This message here is to not give up. You can argue cliche here as you wish but it would be unfounded and unfair. 'Broken' is a cathartic thoughts-to-words truth.
'Warfare' is another cut of Lucky Malice-brand Skate-Riot-Grrrl-core. The penultimate blast continues the poignancy and determination that has populated the lyricisms on Magnetic. Lucky Malice like many of the non-male fronted scene, are sick to the back teeth and this fourth record is evidence of a continually compounded problem. The band close with 'Hud Mot Hud' in a reverberating mass of Norwegian-language Punk beset with the band's token gloomed-harmonics and discordant-Dischord-Punk-esque ear-worming leads.
Magnetic is a rough cut Punk release that really doesn't have any glaring problems. Stylistically speaking, the band's Hardcore tendencies of previous releases are more reserved. However, Lucky Malice still employ them within their amalgamative cut but have chosen to cross-reference their sound rather than focus too much on one aspect. To be blunt, the result of this move toward a more rounded melodic and representative sound was an unambiguously correct decision.
Lucky Malice and Magnetic are another notable in this year's flurry of Punk-Rock persistence. Magnetic on the band's own label Tonehjulet Kräftpest.