Rocket Fuel – The Hague, The Netherlands.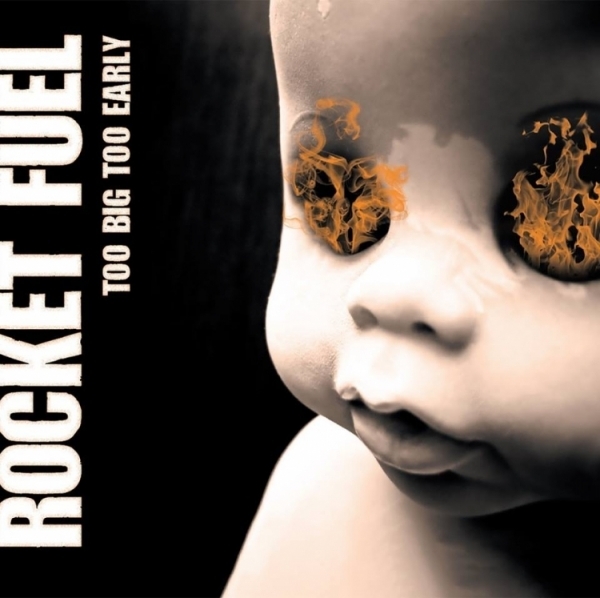 With the plethora of excellent Punk-Rock doing the disaffected dance all around the global airwaves as we speak, with its trend towards emulating, adapting or simply lovingly and completely giving way to the omnipresent sound of 90's Punk, Skate Punk and Pop-Punk, the sheer amount of new noise reaching fruition per minute is staggering.
A global movement indeed but if we are to be honest now, a huge and overly prominent amount of this is springing up in the fastest and often very well-riffed continental Europe and the UK. That is not to bash other scenes, far from it in fact, but this still remains the truth and is exactly where Dutch (The Hague) four-piece Rocket Fuel enter the equation.
Thus far the band have two singles to their name ahead of an EP we will get on to more so very shortly. With this talk of the aforementioned 90's Punk revival, continuation and adaptation Rocket Fuel's sound very much fits into something I here-by dub as "Post-90's Punk".  This is a term that upon hearing said two tracks very promptly presented itself to me and has managed to entirely pervade each process of formulating a description of the sonic collective. But what do I mean?
With 'Wasted', a guitar tone contemporary enough but with its base in early 2000's Melodic Hardcore is present before vocals in both tone and style accompany light 90's Punk stylistics that increase in melody by the second. That is until excellent mature Pop-Punk sensibilities rule a chorus that won't leave you for days. Briefly post-chorus the band allow a refrain ala Melodic Hardcore to break up the (apparent) 90's hegemony with thick riffs and backing vocals of the screamed variety. It is here that despite the Skate Punk and classic Pop-Punk on offer that the band are very much conditioned – rather than ruled by – such 90's-isms and use it to gloss over a clearer and clearer Melodic Hardcore structure. You can find the track in our '90's Punk of The Now!' playlist on Spotify – Here.
The darker Melodic Hardcore, tone and structure is far more in force in the second single and heavy hitting 'Too Far Gone'. The track deals with the issue of mental health and the difficulty many face with reaching out to others and to ultimately find help. A dark issue indeed matched by the band's harder sound.
One again, the Post-90's sound is very prevalent despite the overall harder tone and juxtaposes a move towards a brooding and foreboding early 2000's Alternative Metal infusion between 1:45-2.58. Said juxtaposition is excellent and very well executed, the band use such a move to melody in a 90's Punk-chorus fashion but use a guitar-line far more inclined towards either a mid-80's Dischord-Punk or Emo-esque formula depending on how you look at it. Find it amongst hours of fast Punk – Here.
Two tracks down and that's not all. Before the release of the debut EP – Too Big Too Early on the 21st April, the band will be releasing 'Monsters' on the 2nd April and 'Crossing Over' on the 4th, with the 5th track being saved for the full EP release.