Alternator – 's-Hertogenbosch, The Netherlands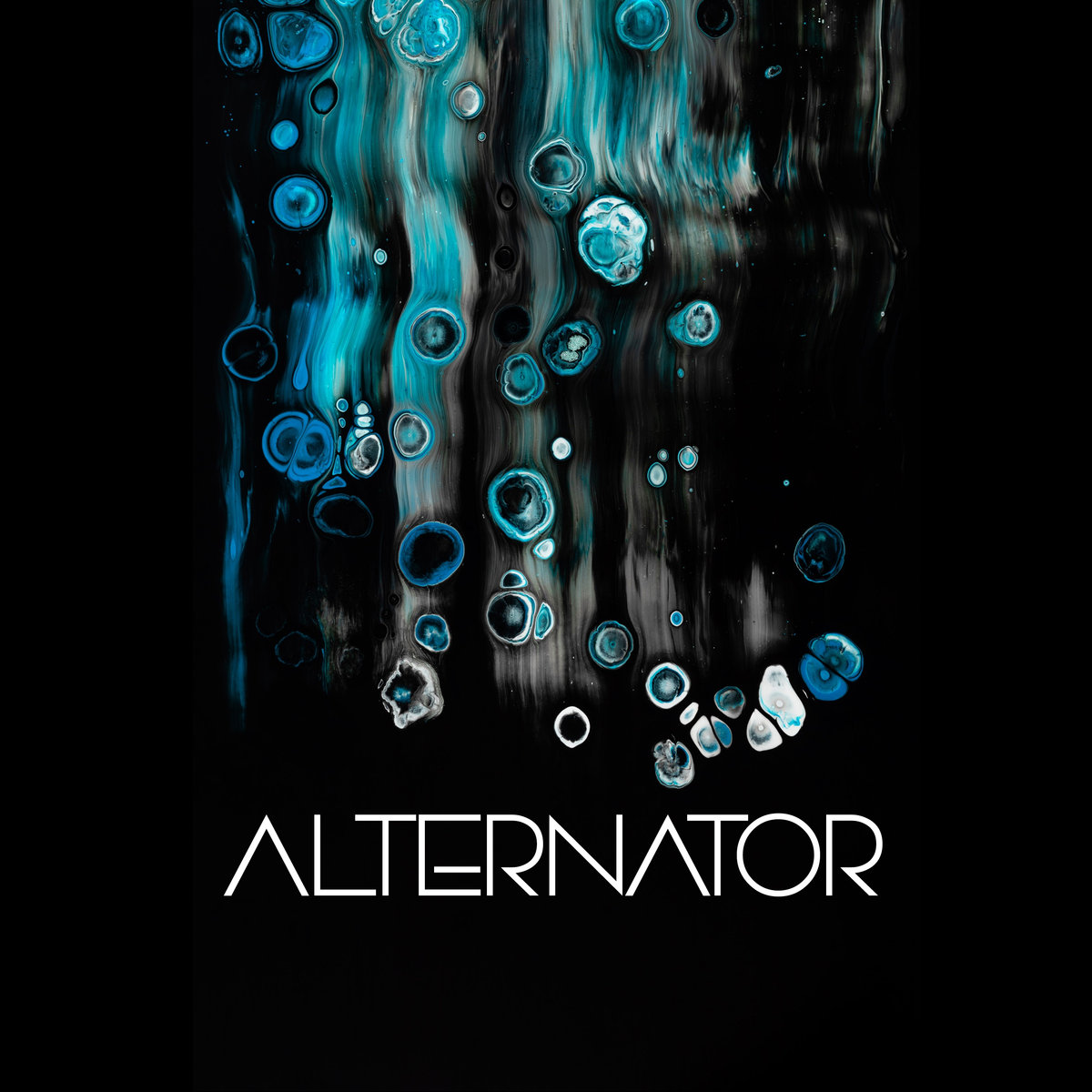 Earlier in this year of 2019, Alternator released First Rain, a debut EP the result of five individuals playing music together in a format that is quite commonly referred to as a "band". Said "band" hail from The Netherlands and play a concoction of sounds far removed from the fast technical Skate Punk much of the European alternative music scene is focussed on currently.
Alternator take their cues from 70's Rock as much as they do the 90's Grunge revolution of disinterested fuzz and repurposed Punk aggression. First Rain opens upon melodic, almost "dreamy" guitars and a slow plodding drumbeat as layers begin to build away from 70's Rock and onward to an ultimate fuzz, predictable enough before you even hear it. That's not to say this is a criticism but the ominous gloom is only going to lead one way isn't it?
Pearl Jam would be a good comparison to what follows the introductory melodies. Thick, rumbling, rhythmic Grunge with the lumbering jagged-bite of Stoner and Desert Rock guides unto an eventual return to vintage strings.
'Red Alert' continues with the slow ebb but this time far less melodic and refined. Though the band is heavy and there is no question in that, what assists this is the aesthetic of gloom-ridden, disinterested fuzz, itself straddling an increasing amount of that Stoner/Desert gloom. Alternator are certainly nothing new but their lumbering Rock substantiates itself well.
'Red Alert' is very much the Stoner-Grunge anthem of intoxication to a worrying degree where infatuation has taken its toll. The track almost hints some sort of vampiric enthrallment as it is compelled forward, sitting well as the middling number.
'Chasing The Horizon, Part II' is the longest on the release, clocking in at an overt 6:41 but in truth, you were likely already expecting that after the lumbering 'Red Alert'. A brooding bass-tone provides a foundational foreboding presence as the band build layers of existential dread through sound. This, before we move on, is something I feel the band is excellent at, building layer upon layer of dread that is no more sonically complicated that it needs to be.
This closing number allows the onset of Metal-esque sound that the band has been flirting with thus far to finally feel at home but that isn't all. The Grunge offer not only branches out to such but also employs just a little of its Punk-music roots. 'Chasing The Horizon, Part II' closes an EP that would have perfectly fine as it continued on its path laid-out from the first of its tracks but chooses to infuse enough diversity to poke and tease the listener enough to stick around just that little bit longer.
Find it and more in one of the EN house playlists – Here.
I'd be interested to see what they do next.