Sleemo – Norwich, England, United Kingdom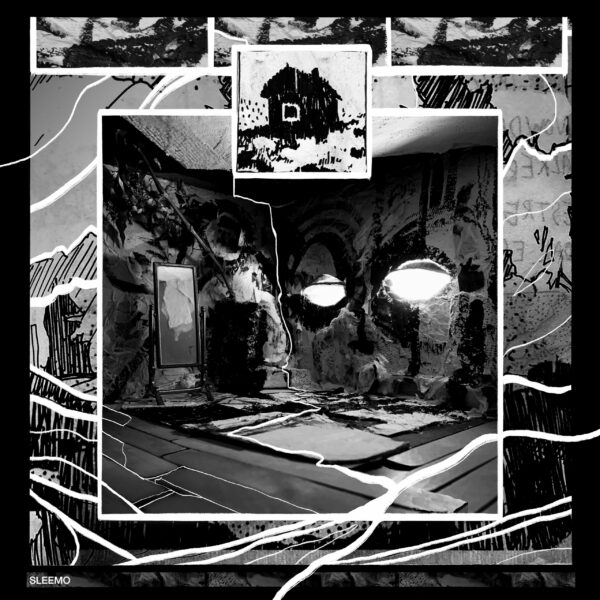 It's been some time, but Sleemo and the Degradation EP are soon to arrive. The Norwich three-piece and their amalgamative Punk-adjacent, Post-Hardcore conditioned and Grunge-fuzzed Alternative Rock are quite the abrasive, loud and complex unit. Sleemo have graced Ear Nutrition before in the previous year of "so the films WEREEE right" and you can find that – Here. However, in the year of "oh fuck, this really is the slow-motion and abject plummet to the end", having had time to ponder this very snail-paced apocalypse and what is doing to those heading for the fire, the band have returned.
Sleemo and the Degradation EP. Shall we see what the time away has yielded?
Though in the past, parallels to Fugazi, early Hardcore Punk, Soundgarden, Pearl Jam and others could be drawn, in this instance Sleemo have pushed even further. With influences from as far afoot as Gojira and Sunn (O))) and back to the more expected realms of latter-Black Flag, within seconds of 'Mind Bender', Sleemo's progression is apparent. The band have easily cut across heavy-set riffs, warped, tearing, ripping leads and spasmodic time changes before but in their metallic strife and anger, they have found comfort sonically.
'Mind Bender' absorbs Sleemo's past affiliations with Grunge. It borrows a cycling power of heavy-set riffs that are equally as synonymous with modern Hardcore as much as they are the experimental Metal and Drone of Sunn (O))) or the crushing weight of Gojira. The band's Post-Hardcore layering is present but domineered, for the most part, by the gargantuan weight they bring down as if on their end, it was but a feather. From 2:22 the band's newfound infatuation with more progressive guitar music results in a warped but dulcet Post-Rock-esque interlude before building back to a familiar and violent combustion.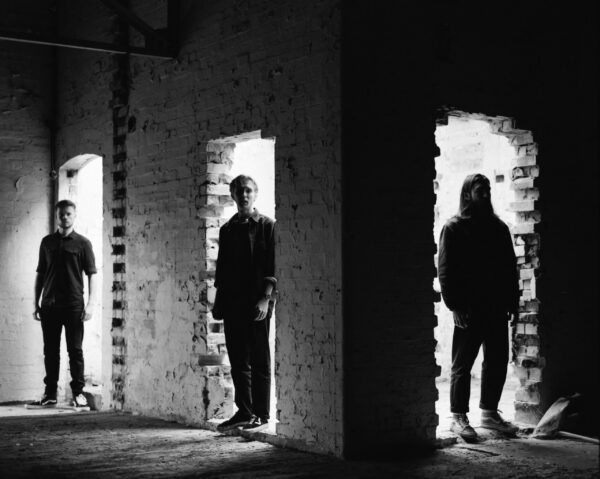 'Rabbit Run' then, akin to its moniker, darts in another direction entirely. Punk and Post-Hardcore, as previously uttered, are key to the Sleemo MO. Track two of four is exactly this in practice. A wild, thick lead cuts a path with a Kira Roessler/Black Flag/Slip It In-esque bass following and between bouts of Hardcore Punk, looming, lurking and cycling in the verses. 'Rabbit Run' is violent and combustive but in seamless control of itself. As it progresses, its Black Flag Punk slowly morphs into a Post-Hardcore further down the timeline driven by a rhythm section nigh-on-impossible to knock as it hypnotises you. The band's lashes of warped, spun out lead are but the final piece of the mania felt in track two, as vocally, Sleemo's lead voice box navigates the maelstrom.
'Dead Fish' alternates again. With 'Rabbit Run' proudly standing as one of the band's best, any follow-up therein has a job to do. It is lucky then, that the spasmodic yet organised power of two pervades into three. Track three noticeable pushes this newfound heavier Post-Hardcore sound edged in Alternative Metal fury coating the warped, contorted Punk lineage. The only perceivable complaint here is of complexity, which, is also positive from another line of sight. Sleemo have always "had a lot going on" and Degradation and the 5:22 of 'Dead Fish' are pure to this. From their voracious and jarring contrasting tempo, cumbersome riffs onward to dulcet Post-Rock-isms and latter ethereal leads, Sleemo will either confuse or captivate on this EP. Or, maybe, just maybe, perhaps both. Degradation is a release that epitomises putting time to good use and is far from complacent.
But how will this forthcoming release end? Naturally and in a move I must commend, with the lead single. Though in all seriousness, Degradation is too short, such a decision combined with leaving 'Imitate The Thief' until last is resoundingly clever. Sleemo's Post-Hardcore Punk-Rock has truly settled. The band have reached new heights and new levels of confidence and comfortability in the EP's closer. Musically, that is. 'Imitate The Thief' tells a story of cranial destabilisation during the lockdowns of not so yore. One that, in the accompanying video, is wonderfully yet eerily acted by Megan Artherton and compiled by Kris Wymer.
Musically, 'Imitate The Thief' is yet another rife with complexity. Track four is initially beset with jagged Post-Hardcore. However, as with Sleemo's previous penchant for gratuitous bludgeoning riffs, there is more to it. Along this journey toward the finality of freedom, the band subtly, toast the Alternative Rock more prevalent on previous work and then double down on the sheer power this release holds. Their again, newfound progressive take on their own work is present but akin to everything this band do, seamlessly transitions to where it needs to be amongst it all. Amongst it all, both exuberantly and sounding confident so via one Tom Joy's intrinsically sounding production.
Sleemo are not a three-piece to sleepo. I bet that's the line that gets quoted to. Cabbages.
Sleemo and The 'Degradation' EP. The 9th of September is the day. Find the band below.