No Breakfast Goodbye – Nijmegen, The Netherlands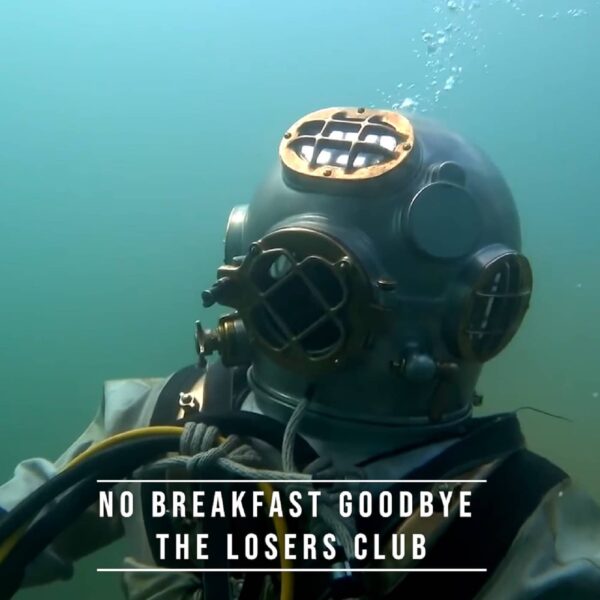 No Breakfast Goodbye and 'The Losers Club' have just entered the year of "what now, but again" and that's notable for more than one reason. Not only are the Dutch band now on their third publicly aired studio track to date, but it is apart of a split with fellow country-humans, Ink Bomb. Both forerunning singles of the split releasing in June are now out and standing tall into the wind. In an EN first, well, depending on which one you read first, I am publishing reviews of both singles simultaneously.
Contrast is paramount in a split release. Ideally, you want all parties involved clambering through the branches of the same greater tree but not the same branches at the same time or at all. Mildly odd analogy aside, this is the modus operandi that this forthcoming split aims for and has achieved in an en-point fashion with the first singles alone. From the diverse but in this case Melodic Hardcore-inclined Skate Punk of Ink Bomb's offering that you can read about – Here – to the Skate-Pop-Punk hybrid of No Breakfast Goodbye.
No Breakfast Goodbye and 'The Losers Club', shall we?
After a charming archetypical, classic Pop-Punk intro, NBG anchor themselves down with a subtle, heavier, harder and telling tie to Skate Punk grit. The band do this while pursuing a soaring, vintage Pop-Punk skyline threaded with an in-genre contrasting early-2000s generation Pop-Punk lead. The quantity of times I have used the term "Pop-Punk" in this paragraph has the potential to piss-off some Punk purists. However, do I care? Do the band? No, the answer is a resoundingly resolute no. Deal with it.
'The Losers Club' is an anthemic hook-laden "how-to" on, well, how to produce sing-a-long Punk-Rock. Infact, the band's hybridised sound across their three-tracks is an excellent example of how both Skate Punk and Pop-Punk are inextricably linked by an adaptive canvas of melodic Punk-Rock. The first offering from the No Breakfast Goodbye side of this split yields no more real comment other than that and continues to proliferate the (again) excellent same. 'The Losers Club' effortless commands your attention with its melodic guitars, casual but dependable drumbeat and a rhythm section tieing it to underground and DIY Punk with a playful, rambunctious punch in the arm. Rub it better, now.
I could comment on the recording and production clarity but with my praise regarding its playful, rough-round the edges approach, it would be pointless to do so. Navigate the link for Ink Bomb's first single if you haven't already and then find all you need below.
The forthcoming split from both No Breakfast Goodbye and Ink Bomb releases on the 18th June 2021. Horn & Hoof Records will be handling the UK release, Dental Records the same in Canada and Concrete Head Entertainment in the US. All pre-order links can be found below.
Updates:
Music:
Pre-orders: