Brain Donation – Dublin, Ireland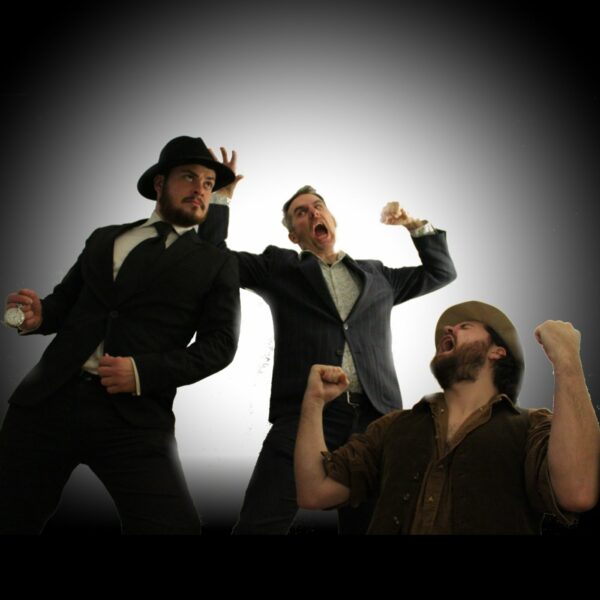 Now, how do I go about introducing Brain Donation? Well, isn't that the question! I shall endeavour to do the best I can to do so on this lunch break of mine but I'll apologise now for the likely tedium inducing prose I am about to produce. Well, maybe anyway. Dublin, Ireland, is where the genre-crossing Alternative Rock four-piece reside. The three-piece have been merging jagged and aggressive guitar strings with a buoyant, rumbling rhythm section since 2015, all the while lacing it with some seriously unserious silliness. Most of the time. But, why are you hearing about them now I hear you probably not asking? Well, that is because in but a few days, the band will be releasing their debut full-length, Brain Donation: The Movie. 
'Scubadiver' headed the band's 2015 eponymous bouncing with its infectious jabbing rhythms and deep, intentionally reserved but looming weight giving you a frantic gist of what to expect. Brain Donation are storytellers by nature and their exuberant soulful vocals are the jaunting lacquer to their combustive Grunge leaning Alternative Rock with its Post-Punk penchant. See 'Let Me Be Your Pill'.
However, tracks such as 'Show Yourself' are more obviously inclined to this deeper-darker yet still simultaneously playful persistence. There is a power behind the smiles of Brain Donation, which, in 'Show Yourself' and its monster dwelling under the slumber-board conundrum, may come in handy.
The band's second EP opens maniacally, frantically and with plenty of tempo and dynamic changes. That said, 'Have You No Spine?' and Brain Donation (again) still exude a comfortable, easy-going nature. 'Dead Man' follows and finally unleashes the band's unrestrained Stoner-gloomed Grunge with seamless ease after numerous teases across two EPs. 'God You're A Bore' then nears spasmodic Post-Hardcore territory all cut with the Brain Donation ease. 'Etain' is slow to start but shows a dulcet, ethereal side to BD before building to a fantastically love-sick and gratuitously thunderous tirade.
The chaotic Rock n' Roll-Alt. Rock hybrid of homicide that is 'Wigs' followed in 2016 with 'Knock Off Dandy' with its addictive story of classism and courting in 2019. However, it does appear to be 2021, I'm told, so what have Brain Donation teased ahead of their latest? 'A Graham Bell' is another where the band's buoyant displays dangle on the precipice of their hidden and powerful Post-Hardcore-ish Alt. Rock. The plot thickens or rather the band show themselves all the clearer.
'Hopeless Shit' then takes a nuanced look at strip club culture via intrinsic Brain Donation quirks colliding with both their playful amble and their shamelessly gratuitous, reverberating and rhythmic heavy-set Alternative Rock. 'Hopeless Shit' is definitively one of their best to date and speaks volumes on where the band are now.
The band's most recent 'Kruella Deville' is chronologically guilty of regicide. If 'Hopeless Shit' is a contextual "up-there" for the band towards their apex, then this most recent single is pounding it down. Quite literally via a cumbersome, brooding downward pound. The band's abruptly alternating timings, layered rumble and persistent angular jabs are on top form. Their Grunge is at their most powerful and yet comfortable. It now feels no need to smash through a wall while another is repaired, for it now has the room.
And that is where I'll leave introducing Brain Donation. The 17th June is the day. Find the band below.