Auld Blue Eyes – Cork, Ireland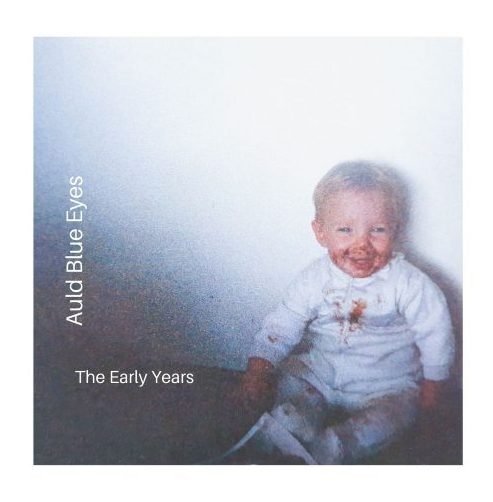 Born from a history traversing comparatively more frantic, violent soundscapes, we have Auld Blue Eyes and The Early Years. A project owned, operated, fronted and arranged by one Ian O'Callaghan of Cork, Ireland, with the help of some fellow noise-makers, aims to take the comparative intensity of a musical past and contort it into something on par with said intensity but fuelled by an uplifting, shifting spirit.
Heavily influenced by Post-Rock and charged with an energetic and at times spasmodic Post-Hardcore, Auld Blue Eyes bursts past a cycling exuberance in the intro to 'The Old Country'. Track one revels in a confident alacrity and the act of moving forward. A soaring lead charts said course while a powerfully grounded bass and tempered yet crashing drums follow. Vocally, via a screaming lead and gang-chant backing vocals, the project captures a raw forward facing intensity ahead of a more "traditional" contemplative Post-Rock refrain. This doesn't last, however, as 'The Old Country' is led back to its explosive displays fed by a Post-Hardcore energy only aiding and capturing how forceful and complex the artistic flair of Post-Rock can be. 'The Old Country' then motions to slowly deconstruct itself onward to a slow ebb and a dulcet close.
Though the addition of vocals to "traditional' Post-Rock is generally rare or frowned upon, the tendency for the genre to influence or be influenced by the likes of Post-Hardcore, Shoegaze and more Metal-centric arrangements opens up a host of opportunities. This, succinctly put is where Auld Blue Eyes and specifically the standout 'That Dog Won't Hunt' excel. Track two maintains a heavy set but beautiful artistry with its slowed but hard-driven and dramatic arpeggiated chords and sky-clamouring leads. Though markedly more focussed, 'That Dog Won't Hunt' still maintains the unbridled, metamorphic potency carried from 'The Old Country'.
Three track EPs, regardless of durational length, are still limiting with what they can offer. It goes without saying then that deviating too much, is a risk objectively. Especially with debuts. However, with 'Julien', this is exactly the case. 'Track three favours a slow, ebbing, effect-laden and pulsating outro, incrementally building toward its own take on intensity. Though comparatively calmer and following two tracks exponentially more active, 'Julien' arguably still feels at home. Though warped, sonically not of this plain and abstract, 'Julien' closes an EP more far more than a simple foundation for whatever is next. 'Julien' closes what isn't just an EP but rather an experience in modern progressive guitar music from a scene in the utmost health.
'Auld Blue Eyes is a little Irish man just trying his best.'