Cardinal Birds – Kiev, Ukraine.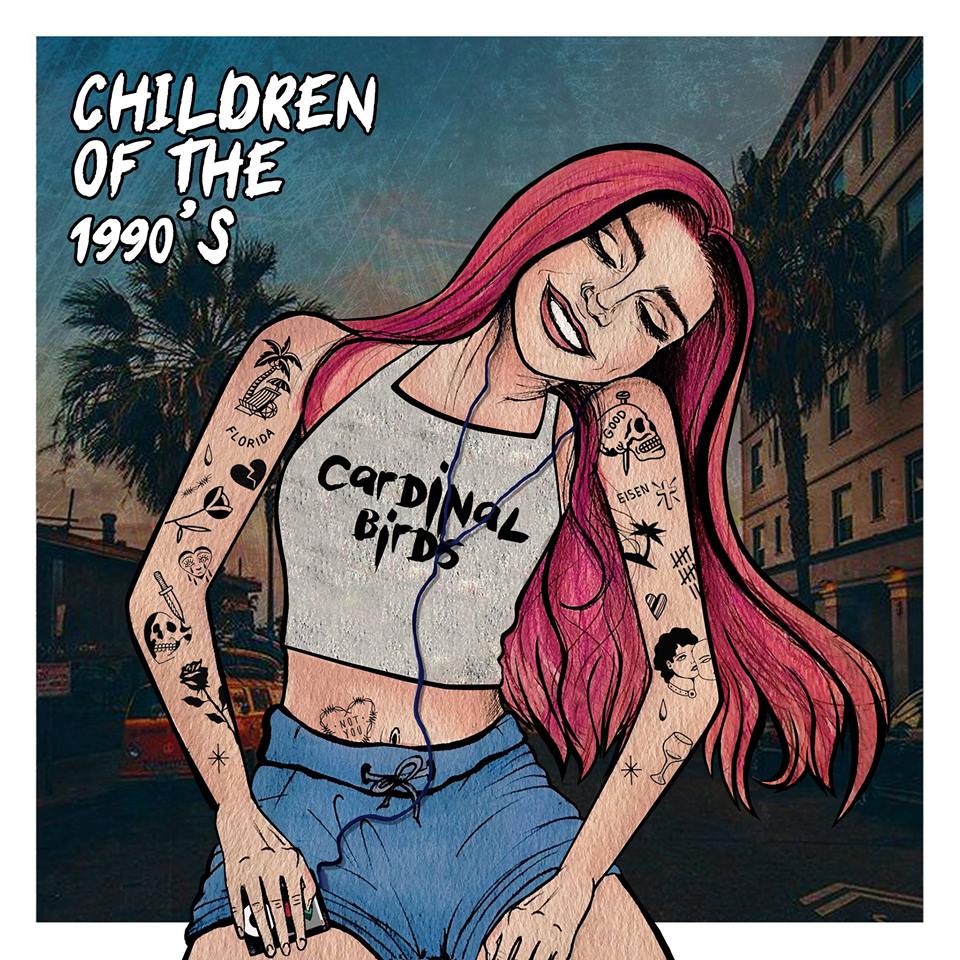 Cardinal Birds are from Kiev in the Ukraine and from the image above I'm sure you can ascertain what you're in for. The sound and style of 90's Punk from its fast melodic Skate Punk, all the way to its appreciation of the 77′ sound of the Ramones and their ilk and all that it did to fuel decades Pop-Punk explosion; is something ubiquitous to say the least.
Cardinal Birds very much fit in to this echelon and their Children Of The 90's EP is very much for anyone reminiscent of what 90's Punk and Pop-Punk was and also in many cases what they actually are and will (seemingly) certainly continue to be.
'Intro' is what it is and what it is a snotty 90's Punk anthem introducing the band in tribute to the Ramones. This dated yet still charming rendition is something that is immediately continued into the 'KillKillKill' with the famous maxim of sorts – 'Hey Ho Let's Go'. The track is stylistically set between a dash of Skate Punk via a threading guitar and sense of humour very much epitomising both the 90's and its severe yet loving lack of taking anything seriously; this is gritty Pop-Punk as it should be played.
Cardinal Birds are in the most cliche way of purveying what they are doing; "all about the music". The songs are about drinking, fighting and to use a pure Britishism – "having a laugh". The band are still compositionally tight however, they are not trying to be anything overtly impressive rather playing exactly and purely what they wish. I'd be lying if I said it wasn't a little repetitive but not negatively, rather in a way it has been clearly designed to be and to be completely fair, it is really very fun.
Fans of (again) the Ramones will appreciate the youthful design the band have on their craft and those into what said staple inspired – Teenage Bottlerocket, The Lillingtons, Masked Intruder and other "Ramonescore" bands will likely bob their head more than a few times.
'Summer Nights' closes with more snotty 90's Punk played in some derelict garage surrounded by graffiti and skateboards. Children Of The 90's is an EP made by the very people of its allotted title and does its job more than well, with no need and of any grandiose expectations of contrived comparisons and criticism.
Do check out the band's other material below for nostalgia always needs to be dome right.