Xadium – Malmesbury, England, United Kingdom.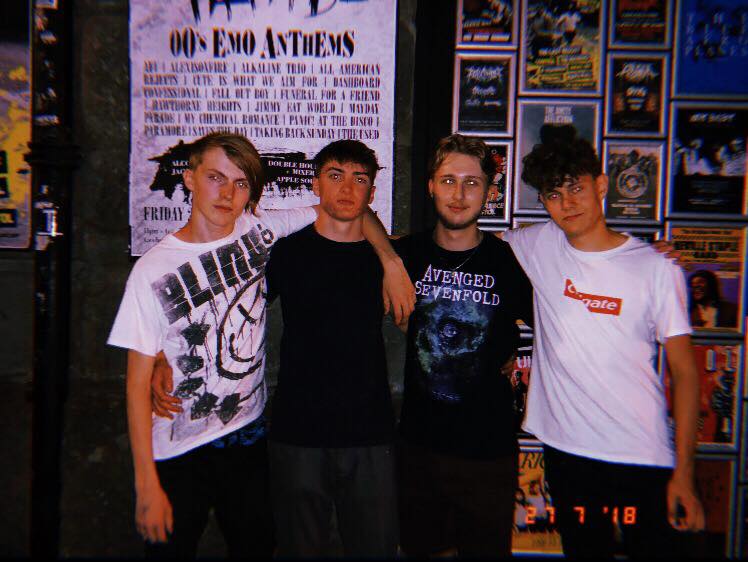 Bands experimenting and finding their feet is always an interesting thing to observe and I have to say, progressing through Xadium's short but incredibly diverse catalogue to date is really something.
I first discovered the band at a local show in Bath at a venue that will remain nameless. It was a strong bill with acoustic Punk/Pop-Punk covers, Xadium, a band stuck somewhere between Punk, Grunge and Stoner Rock and a two-piece Hardcore band finishing. A strong bill indeed that would have been all the stronger had every band not been asked to 'turn it down' despite said venues' reliability and renown as live music venue. A different manager apparently.
I digress. In short, Xadium quite blatantly describe themselves as 'Whatevercore' in an attempt to let the listener know this isn't going to be a one-track listening experience.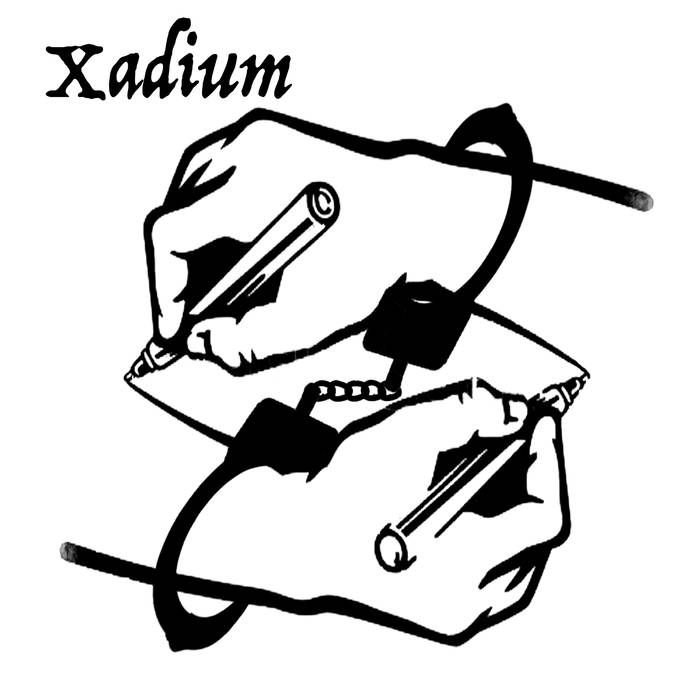 To truly understand the 'Whatevercore' we have to start from the off. 2016 saw the inception of Xadium and in December of that year the band's demo surfaced with two tracks showing a band with clear appreciation for slow cumbersome Alternative Rock riffs, urgent vocals, witty Punk attitude and dark, damp and bluesy bass-lines. 'Don't Judge Me' is heavy, foreboding and playful in the same way Pennywise the clown is – it's all fun and games until an arm comes off or you pull a muscle head-banging voraciously! The latter being equally as severe as the former – obviously.
'Don't Judge Me' also shows a slight penchant for a melodically-hooked chorus, which is important, remember that. The opening notes of the 'Deep Freeze' Demo however plod along like a Fugazi jam session, instrumental or even something from the Fugazi EP (7 Songs) or the later and full-length, 13 Songs.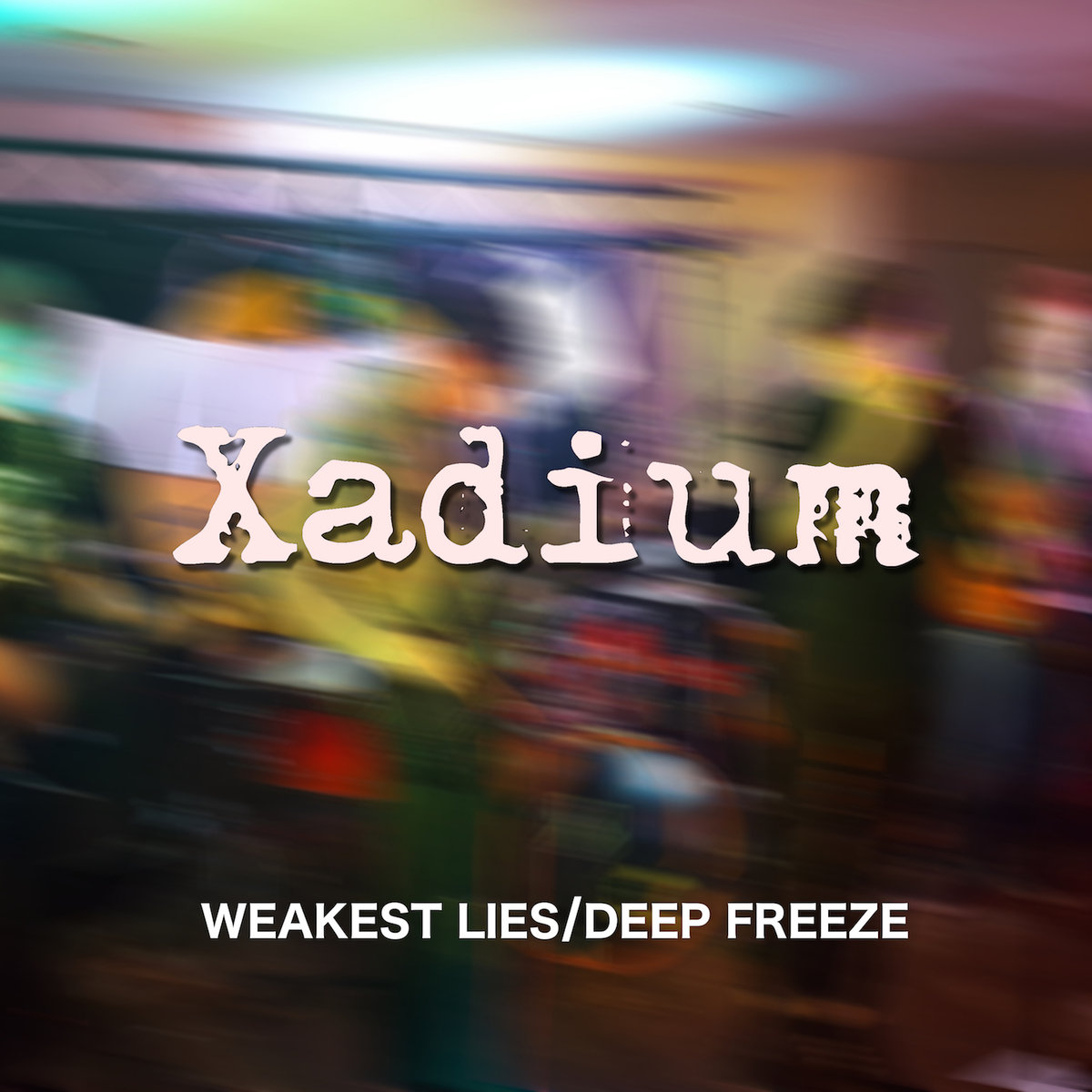 That then brings us to the band's second release in the form of the Weakest Lies/Deep Freeze EP, which within the opening notes of 'Weakest Lies', takes a more foreboding approach via another Fugazi-style intro soaked this time in Post-Punk gloom with an 90's Alt. Rock structure completing the picture. The band close this first track with such a moody-brood of a guitar solo that all you really need is for it to rain to complete the image.
'Deep Freeze' in it's final form even has vocals which you can enjoy in it's quirky late 80's early 90's ensemble alongside guitar work more focussed on Classic Rock, albeit filtered through more reckless and sharp tuning.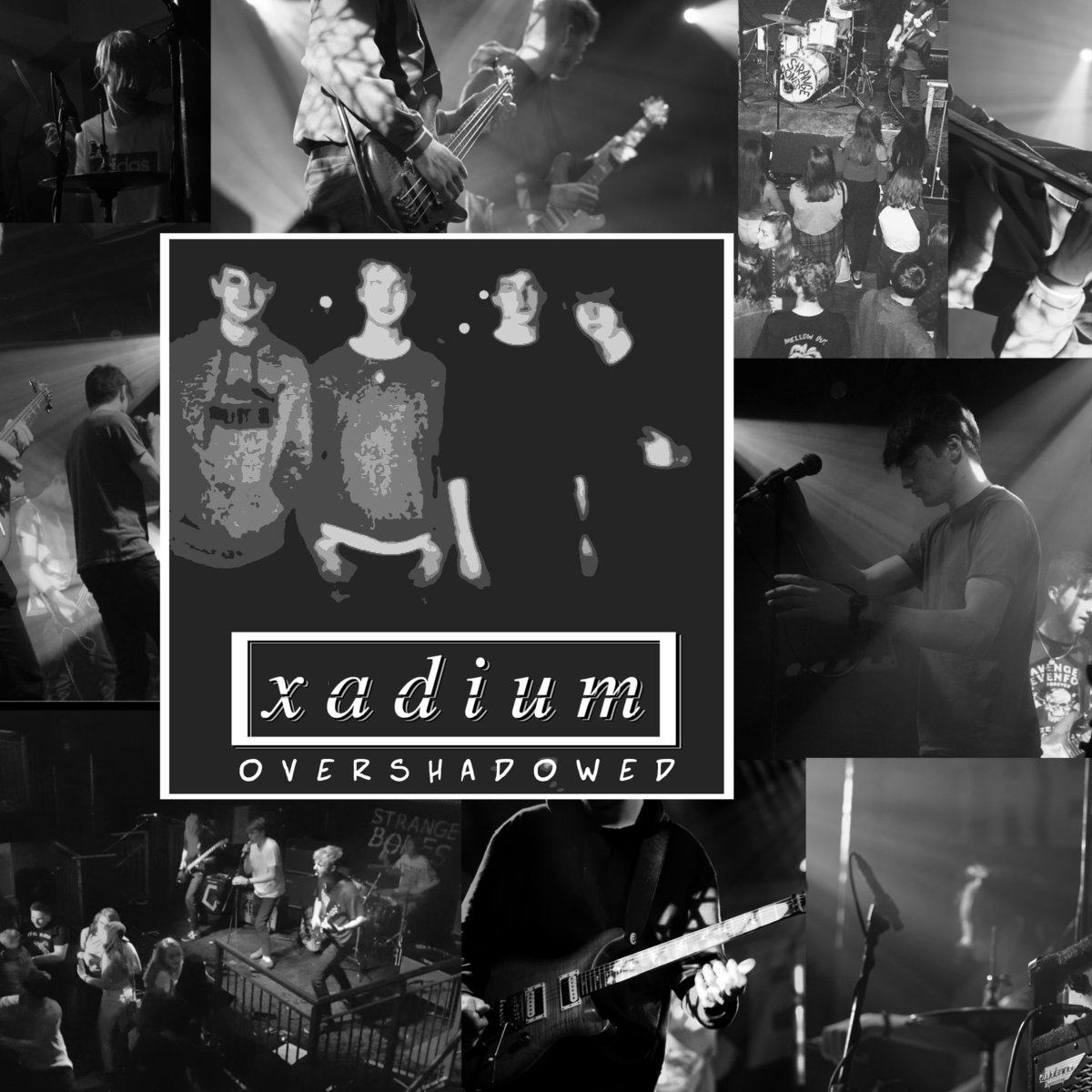 Overshadowed  is the band's most recent and following it's predecessors you're not entirely sure what to expect. What you do find though is that same Classic Rock vocal style introduced with thick Easycore-Pop-Punk-riffage. This then segues into up-tempo classic Pop-Punk for the pre-chorus and then back to the playful Easycore bounce for the main chorus show down, but this time with a note of New Found Glory rather than Four Year Strong.
The Pop-Punk-centricity continues with 'Watch It Burn' in a youthfully exuberant track that only really falls flat due to few clarity issues recording-wise. But that's underground music folks! Sonically this track wouldn't have been out of place in the late 90's and in seemingly true style of the band, Xadium make use of their dual guitars to make it just a little but more interesting.
'Breathe' on the other hand carries a very strong early 2000's Emo/Post-Hardcore vibe via what I can only assume was an extended period and likely gloomy holiday with the Finch classic, What It Is To Burn. Unfortunately 'Breathe' suffers a few clarity issues of it's own, which is a real shame but at the same time shouldn't reflect on the band's ability to take their 'Whatevercore' to wherever they please.
All of this of course does prompt the mind to wonder onto whatcore exactly they will do next and whether it will be more calculated or again just whatevercore they come up with. I don't knowcore but then again, maybe I'd like a little suprisecore. Done.