Heartsink – York, England, United Kingdom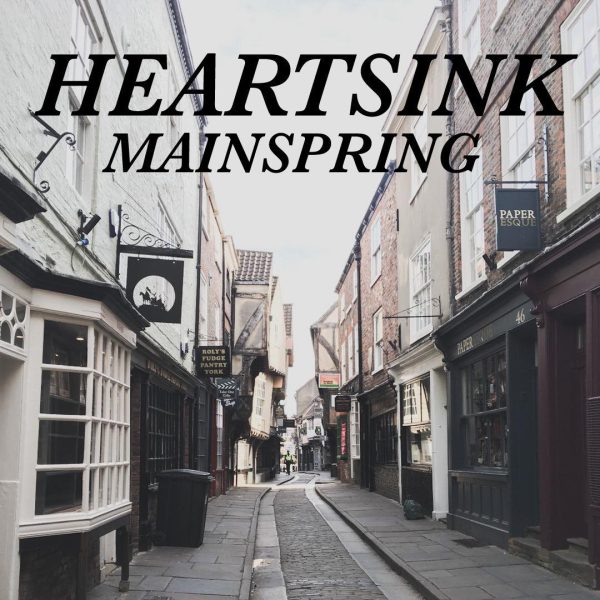 Heartsink and Mainspring enter into the bonafide and conversationally funny one that is UK Pop-Punk, or, for that matter any Pop-Punk outside of the geographical confines of North America. The genre, despite its cross-border ubiquity, is often associated to be "one way" or rather heavily gravitating towards that "way" and that I would argue is a mistake. Much akin to the other branches of the greater Punk Tree and its saplings, there is a huge variety of leafy green nuances on the undying stylistic and this is where we find Heartsink.
After a slew of singles since 2018, the York band are set to release Mainspring on the 12th of February and have decreed that I should say something about it all. Well then, shall we?
After some jagged but tempered melodic guitars, ethereal melody and genre-defining vocal harmonies, 'Starting Over' ebbs into play before championing the Alt. Rock influence so prevalent in UK-spun Pop-Punk. Heartsink are not an Easycore band per se but the era they have matured into owes the riff-heavy early 2000s openly. The exuberant bounce that has fed Pop-Punk since inception runs parallel to the vocal alternations between verses, seamlessly allowing each voice box to have its own place as a tightly would line weaves its way unto the chorus and elsewhere. 'Starting Over' is an outward affirmation of Heartsink still being in the game.
It is also important to note that the Post-'90s, Post-Tom Delonge nasality often replicated in Pop-Punk outside of North America, doesn't rear its head once from now until the EP's end.
'Andy Bernard Does Not Lose' might be a little esoteric regarding its title but despite chasing shameless Pop-melodies, clearly perpetuates a notable and comfortable clout. Heartsink's Pop-Punk influences are also more relaxed here and ebb in front of the Alt. Rock foundation building to what's next. Lyrically, the band's energised dash for clarity over the wall of hindsight then plays out exactly as you'd expect. Admittedly, Easycore is not something I particularly enjoy. However, that doesn't mean that I can't say that the fluidity at which the band cascade through their influences and stylistic underpins isn't skilful.
With 'Beacon', Heartsink deviate with a brash adrenalised jaunt. The four-piece cleverly ode the genre's roots whilst also offering a nuance of them. 'Beacon' presents instrumentation playing '90s Skate Punk, tuned, mixed and sieved into a tonal hybrid with Heartsink's Easycore in both an EP highpoint and a move I'd like to see again from the band. It's almost as if my aforementioned point about Pop-Punk's greater variety is substantiated. Perhaps, anyway.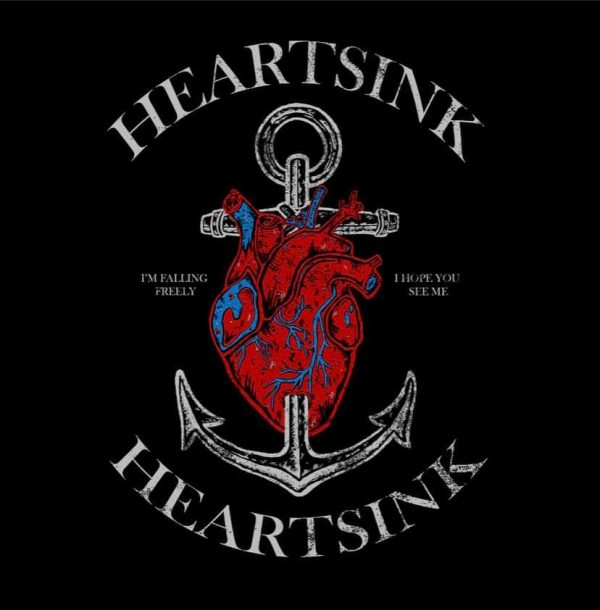 'Keepsake' though regrettably decreasing in tempo maintains the band's rumbling and bass grounded clout. Heartsink are truly at home on 'Keepsake'. The band capture pure to form Pop-Punk in the verses with their defiant but playful jabs and infectious vocal lines which again, lead into a chorus that toys with leaving the genre behind entirely. It is hard not to consider the term "Post-Pop-Punk" when listening to Heartsink and Mainspring.
'Getting Older' then follows and in a nutshell, is the expected, stripped back yet incrementally building ballad. Here, Heartsink further talk of the prevailing thematic issue of ageing that pervades the EP's lyricism. 'Getting Older' is a considerable deviation yet again and through its rumbling Indie-esque-Pop-Rock makes perfect sense due to the twinkly, soaring Pop-isms previously seen, it would arguably suit a position higher up in the tracklisting.
Though deviating and stamping your mannerisms onto an archetypal stylistic is encouraged in today's music scene, modelling back to simpler times is equally worth a band's time. Especially if its done right. 'Chasing Moments' closes Mainspring in this fashion. The crooning and determined vocal lines that ensnared so many to this wing of guitar music in the first place are again captured brilliantly in 'Chasing Moments' verses. Fluid, flowing instrumentation only stopping to break for jagged refrains and coarse backing vocals show another example of where Heartsink have truly done their homework. Heartsink's sound is built on contrast but it is still laced with a thoughtful continuity. 'Chasing Moments' juxtaposes this initial classicism with the considerably more melodic end of Easycore between these driven, hopeful bouts. 'Chasing Moments' alters its intensity to the very lifecycle it describes until the end of its catharsis.
Pop-Punk isn't a straight-running game anymore and it is bands and their respective works such as Heartsink and Mainspring that epitomise that.
If you're in the area or can be, Heartsink have their EP Launch at The Fulford Arms in York on the 27th of February. You an find the event info – Here. Nice.