Gentleman's Brawl – Leeds, England, United Kingdom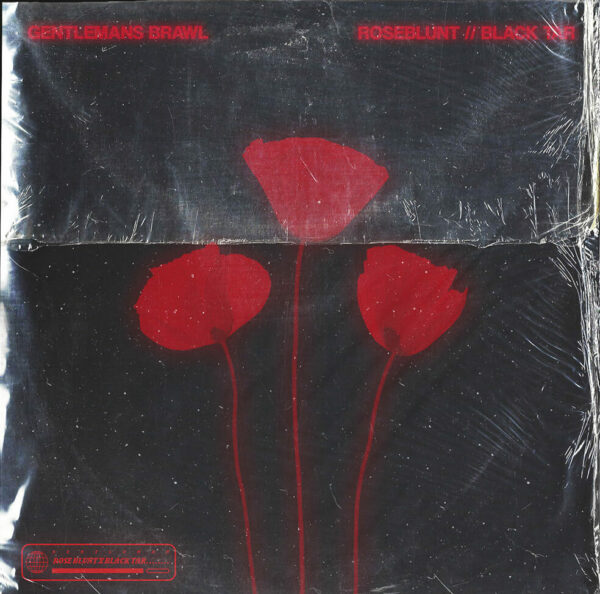 Pop-Punk has become quite the varied canvas and infuser in its generation-old medium. Gentleman's Brawl, 'Roseblunt' and 'Black Tar', a band from Leeds soon to release the respective latter-two titles as their latest, are a living, breathing example. The five-piece's sound exists on the periphery of the stylistic in such a position as to visibly gaze upon where it has twisted and turned.
In the past, Gentleman's Brawl have permeated their work with jagged, punching Pop-Punk rhythms, vocal and guitar-melodies dancing closely with crooning Emo and an inherent Easycore grit. The Leeds five-piece crossed to and from such on the debut three-track release from 2018 and by 2020, had reigned-in the early 2000's attributing Post-Hardcore and Alt. Rock rumble of 'Respawn'. The band's vocals move alongside their earnest, mood-controlling leads in 'Respawn' and across their work but also possess one unambiguously important characteristic. The vocal tones remain for the most part UK-centric, away from the North American nasality of the post-Tom Delonge world. That is no disrespect to those who emulate such, but it is indeed very common.
'Roseblunt' is looming, foreboding and dangerous from its first instance. An almost horror-themed lead threads its way through metallic chugging before the band's known Easycore near-fully transitions into a glaring and brash Alternative Metal-inclined sound. However, the band's varied nature then employs its contrast. GB's rumble then falls into anthemic A Day To Remember-esque melodies and stylised darkened Pop-Punk with a chord-progression that encourages a similar alternation and reprieve from the overall more aggressive vocals. The band are dancing menacingly with confidence across their influences onward to combustion. However, as skillfully balanced and rhythmically aggressive the band are in the majority of 'Roseblunt' the eventual combustion is an ambiguous deal breaker.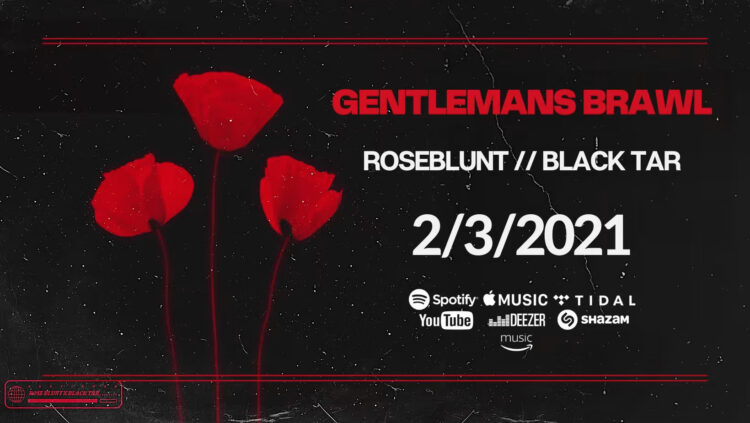 'Roseblunt' is a confident and ambitious progression of the band's heavier tendencies. It's hard to fault such a drive but its final push is questionable and will either entice or divide. 'Roseblunt' is an intense representation of GB's experimentation. However, it is in closing the Metalcore-inclined death growl that it arguably treads a foot on a bridge too far. This will depend entirely on whether GB's push past Easycore into Metal is to beholder's taste. That said, credit where it's due for how unsettlingly powerful said scream is. What I will say though is how prior to this hit or miss, that the band's heavier sound is to be commended.
'Black Tar' epitomises the band's roots. Gentleman's Brawl refines what they are arguably best at here. The threading emotively-charged guitar work and vocal alternation are at their strongest. The band retain their inherent weight yet it is quite intentionally, near-completely eclipsed by their Pop-Punk penchants and influences. There is little more to say on 'Black Tar' and its return to form. The five-piece have laid themselves bare across this double single, flexing their newly refined and more expansive muscles in one part ambitious experimentation, one part ear-worming refinement.
Gentleman's Brawl and their 'Roseblunt' // 'Black Tar' foray mark an exciting period for the band. This is not only in reference to the above and its dichotomy but furthermore unto where it could all lead. Find the band and pre-save below.