Fair Do's – Manchester, England, United Kingdom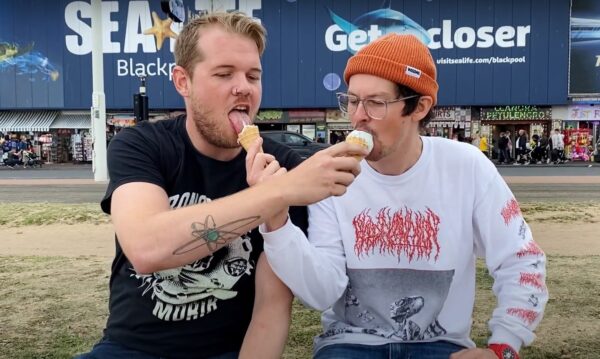 Ah, yes, the video premiere of Fair Do's with 'Love & Light'. A band moniker used in a variety of ways and nuances depending on the mood, flanked by a painfully positive and often forced term of pseudo-optimism, itself synonymous with toe-the-line societal appearances. Well, perhaps. We aren't here for my seemingly (undeniably) innate existential disdain and nihilism, rather that of Manchester Melodic Hardcore (sonic) contortionists Fair Do's. What they get up to in their spare time is nothing to do with me.
Digression aside, we are here to watch the new music video from Manchester's Fair Do's, for their latest single 'Love & Light'. In contrast to the song's nihilistic lyrics, the new video is a light-hearted lark around Blackpool's beach, piers and arcades. Fair Do's have never, will never and now increasingly more so, never shy away from politically subsisting Punk. You can find my review of the previous single, 'Casket' over – Here as a part of the band's greater quest to bend Skate Punk and Melodic Hardcore their way. Again, I'm not here to judge.
The music video juxtaposes flashes of Blackpool's grim, decaying seaside glamour, with a joyful day out at the beach. How terribly British. Fair Do's play on the grab machines, ride on the Ferris wheel, scoff chips and take in the seaside scenery whilst the song crashes and chugs in the background. The duality of the video reflects the heavy undercurrent of 'Love & Light' which, despite its rosy title, revels in the despair of self-destruction, and of humanity's decimation of the environment we rely on to survive. These two themes run parallel in the song's lyrics and its complex, Hardcore instrumentation.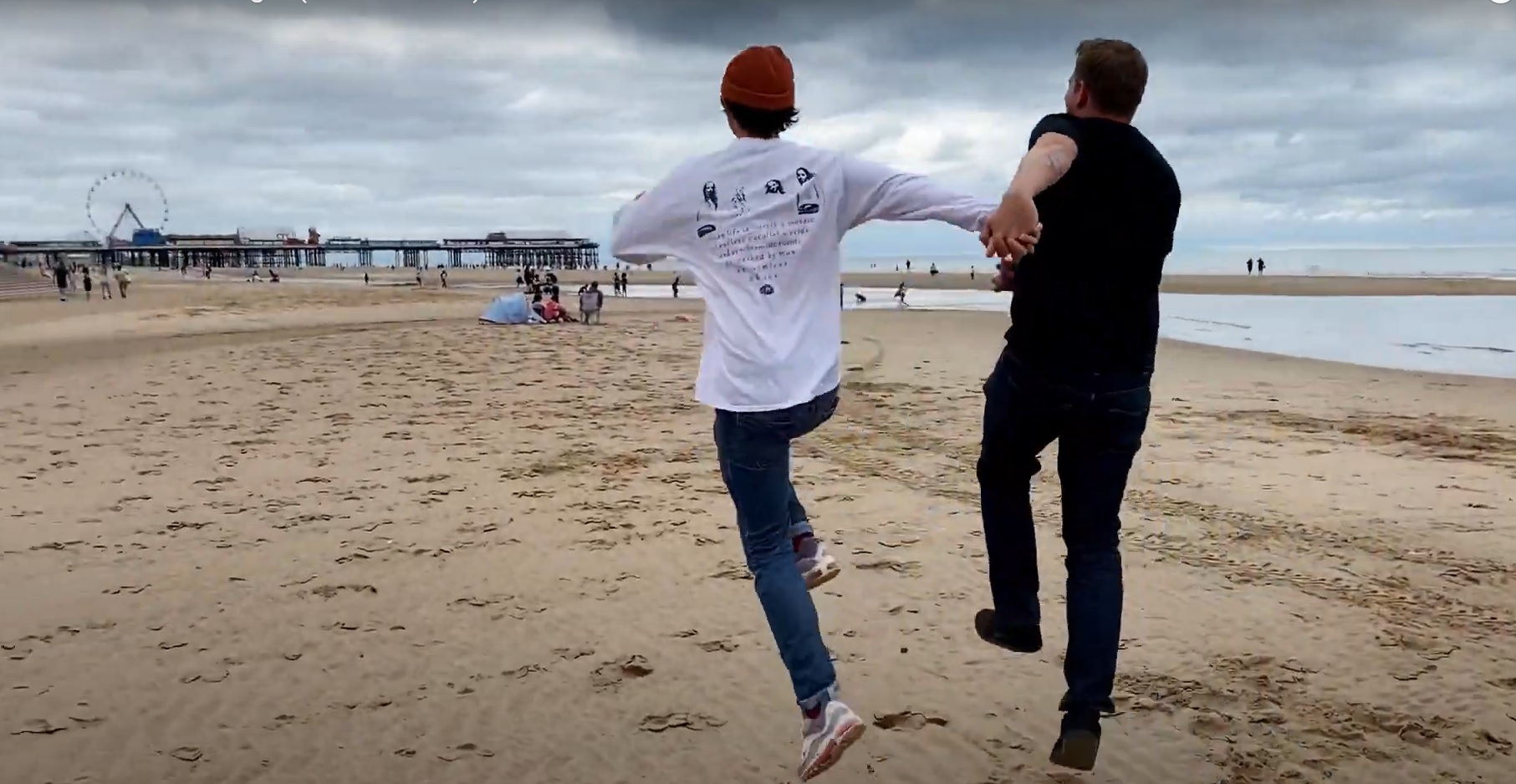 'The little birdie [in the lyrics] is a reference to the world's habitats, which are being destroyed by the hands of humans all the time […]' – Lyricist and bassist, Josh Sumner.
Starring two of Fair Do's – guitarist/vocalist Danny Cummings and bassist/lyricist Josh Sumner – the video is as DIY as they come. Filmed by Sarah Williams from Shout Louder, the video was produced on a shoestring budget: three tickets for the Ferris wheel, two ice creams and a portion of chips. That's almost as much as Brexit AND fine-grained longevity-devoid architectural projects.
'Love & Light' is Fair Do's second single this year, released with the support of Lockjaw Records (UK) and Thousand Islands Records (CAN). This release represents a heavier direction for the northern skate-punks. Moreover, within this obvious, serrated and dismal drive toward the terra firma now two tracks in, the anticipation of what the four-piece will conjure, contort and distort next is anyone's guess. After the watershed; obviously.
The band's new music reflects the frustration and hopelessness of the working-class left-wing in the past five years, existing in the time of Boris, Brexit and COVID-19. Fair Do's have been writing and recording in isolation, during the bleak winter lockdowns, creating an improved, heavier and tighter sound out of a disquieting experience.
'We know how bad things are but we still engage in it – going out and drinking too much, staying up late playing video games, or arguing with our friends in kitchens. All these moments and choices get weirder and more problematic over time, but we still do them.'
To sunny Blackpool.
As mentioned, Fair Do's are still embracing Lockjaw and traversing the archipelago of thousands of islands worth of Punk-Rock noise.
That was the video premiere of Fair Do's with 'Love & Light'. The journey of Fair Do's is going to be a bumpy (and flexible) but enthralling ride, try not to fall off.
Eat Loud x Shout Nutrition.
Updates:
Music:
Lockjaw Records:
Thousand Islands Records:
Shout Louder: