Fair Do's – Manchester, England, United Kingdom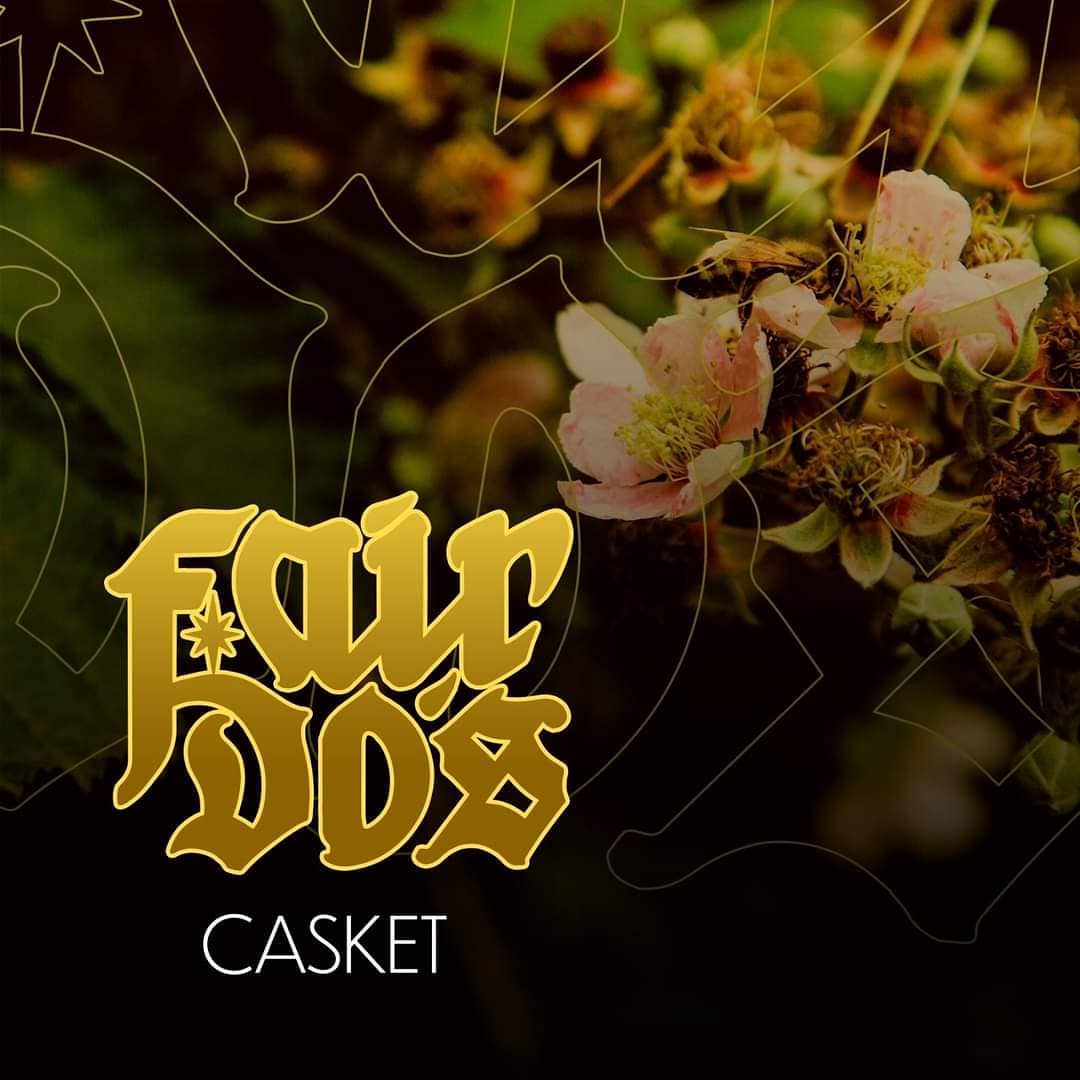 Fair Do's and Our 'Casket'. Where to begin? Well, 'Casket' is a song concerning the ever-widening death-box society is building itself. Such a tomb is being constructed in double-time and its workers are mired in an intoxicating miasma of their own incredulity and indoctrinated materialism. I believe we could well be doomed. I'm not going to cheapen the meaning of the song itself for the band's own explanation will follow later and is beyond clear. However, firstly, who are Fair Do's?
In their own words, Fair Do's play a 'Manchester-based Melodic Hardcore, Skate Punk and obscure musical subgenre'. The band's Trying Times (2014) and Leopards (2018) contorted the contemporary wave of technical Skate Punk and Melodic Hardcore beyond itself before returning with a new, Fair Do's stamped hybrid. 'Casket' is the continuation of this craft.
In the not too distant past, Fair Do's posted a short video pertaining to something along the lines of their creative process 'pushing beyond what is considered Skate Punk'. I may have that wrong but Fair Do's and our 'Casket' call. Shall we?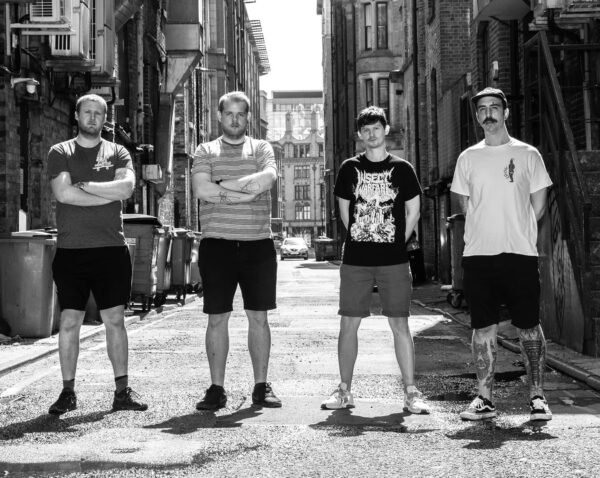 The 3:20 of 'Casket' is a maelstrom of maniacal, yet precise and ultra organised catharsis. For a band that jest their own disorganisation, 'Casket' is the antithesis of it as it eviscerates and rebuilds the indomitable genre. Fair Do's perpetually cycle and alternate tempo. 'Casket', post a "classic" Fair Do's Skate Punk intro, falls into a voraciously virulent, volatile and violent pile-driving metallic Post-Hardcore Punk. The band's consistent vocal interplays and harmonies are timely and cut with precision. This contrasting rage-incarnate Punk to soaring emotionally resonant tones then command your attention with ease. Fair Do's effervescent re-entry into the scene is an uncontestable force. Insert "change my mind" meme here.
Moving on. Fair Do's are not a Post-Hardcore or Metal band per se. However, their technical genre-traversing Punk is beyond the usual high-octane displays. This has always been the case but now, there is an almost Mathcore proficiency and a seamless and effortless level of it at that. 'Casket', in layman's terms, has a lot going on. Fair Do's latest constantly transitions across an influences list I would like to study. It is true that for those whose penchant for tech-Punk is milder, that 'Casket' may be a little overt in places. Moreover, for those who prefer the '90s foundation, parts of 'Casket' will loom over them in a metallic hegemony.
However, this brings me to another fantastic aspect of 'Casket'. The band's constant stylistic alternation is beyond simple commendation. John Holt toes the line between fast-Punk skin beating and tightly-wound metallic displays throughout. Lightning-quick fills, palm mutes, meandering lines and serrated to blunt-force-trauma rhythmic changes allow the track to maintain perpetual motion and reorganise at a moments notice. Fair Do's achieve an intrinsically occurring juxtaposition between classic Skate Punk, the contemporary tech-variant and their charged-aggro-Metal lacquer on 'Casket'.
'Casket is about late-stage capitalism and how the things we all love are actually covered in blood and will also ultimately lead to our destruction, we all want that lovely car or new phone but as we consume more and want more, death and the destruction of our civilisation moves closer, our casket moves closer to us.'
Fair Do's and Our 'Casket'. That'll do. The bar has been raised. But what do I know, eh? Fair Do's are still currently suffering from a terrible case of Lockjaw whilst being stranded amongst a myriad of a Thousand Islands.
'Casket' and its en-point production and mastering are credited to Dave Boothroyd at 6dB Studios and Alan Douches at West Side Music respectively.
Updates:
Music:
Lockjaw Records:
Thousand Islands Records: