This Party Sucks – Leeds, England, United Kingdom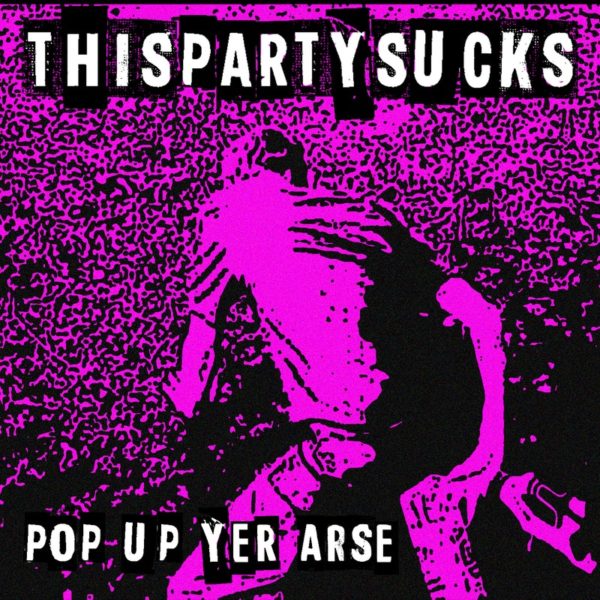 The Party Sucks – Pop Up Yer Arse. Is it a statement with some historical ties to a faithful night that actually wasn't quite so faithful and actually quite disappointing? Or is it a debut EP? Perhaps even both? We'll go with the latter of the two and perhaps revisit the first one.
The band hail from Leeds and have been knocking around various Northern locales, stages and line-ups alike since 2018. In fact, in their own words, the band have '[…] actually managed to not spend all our money on beer and cigarettes and actually go into a studio to record it'.
I'm sure that's a very big achievement beyond the norm for TPS. Anyway, 'Burning' is the child of '90s Pop-Punk and its thick, chugging bed-fellow and latter scene hegemon, Easycore. This Party Sucks primarily take influence from the old guard but also members of such that moved with the times and those very times themselves. New Found Glory, The Story So Far and vintage Blink-182 are names that come to mind with 'Burning' as what you're in for is outlined. Notably, Rik Finn's vocals may adhere to the high-pitched nasality of the genre but also have one foot in with an interesting Rock n' Roll flare.
If the moniker of Blink-182 piqued your interests and raised an eyebrow then 'Hero (In Blue Overalls)' will as well. Especially as it hits you in with a true late '90s, early 2000s tribute. The intro alone denotes the seminal influence of both Blink and Half Hour Of Power and All Killer No Filler-era Sum 41. Heroes don't always wear capes or spandex for that matter, sometimes, overall, humble overalls denote to the everyday heroes worthy of adoration. Track two is a highlight of the five for its message alone but notable in its well-produced buzzsaw Pop-laden Punk-Rock.
After teasing a path of jagged-Pop-Punk breakdowns, 'Im Just A Guy' thankfully and majoritively motions towards fast a choppy Punk love song. Admittedly, it's on the break-up side of a love affair but, this is a Pop-Punk release after all. 'I'm Just A Guy' playfully edges towards '90s Skate Punk and between the tracks breakdown-flanks, adds a welcome variety.
Speaking of variety, the band's occasional friend Easycore rears its juxtaposing genealogy in the political rant that is 'Strong and Stable'. I'll be honest and say that Easycore is far from a preferred stylistic for me personally. However, that doesn't mean that TPS havan't pulled it off because they have. Pop-Punk CAN be serious, you know.
This Party Sucks tease further harder Punk in 'Judas Friend', outside of Easycore and without losing their Pop-Punk continuity. Although the track is not perhaps as striking as 'I'm Just A Guy', it does feel more comfortable. From the band's lower-driven riffs and thick Skate Punk chugging via the intro, onward to its counterpart thick refrains, leaves new avenues set for exploration and refinement.
Again, I feel I must comment on the production of Pop Up Yer Arse. Why? because the band's own hard-work and not spending all their money would be invalidated without it. The release captures that grit that was so synonymous with Punk-Rock and how the trailblazers of the day successfully plied it with latter-pop-sensibilities
The Party Sucks – Pop Up Yer Arse. Am I speaking in reference to the band and what you should do with them? No, not at all. Rather simply a release worth your time. And yet, I still ponder on its origins…
*Note tracklisting differs slightly on physical and digital versions, this review was written based on the physical release*