The Cuza – Manchester, England, United Kingdom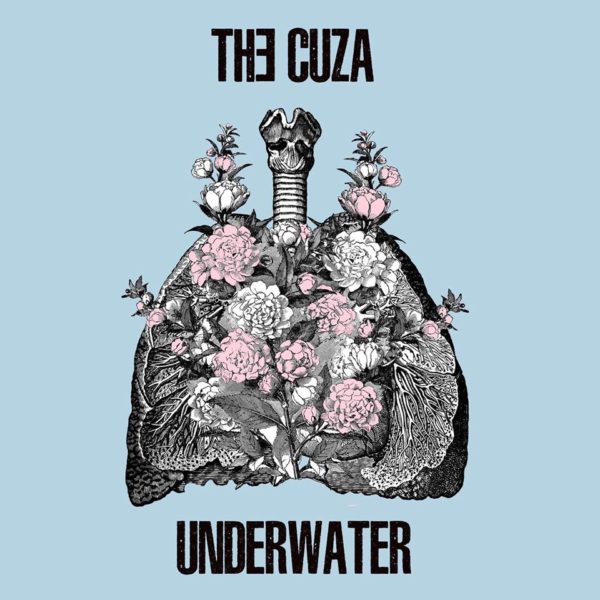 After the success of the debut 'Bite Ya'. The Cuza have returned with 'Underwater'. If you either missed it or simply require some reading and listening material for later, mosey on over – Here. The Manchester Indie-Rock five-piece are a band that self-label but far from self-confine. The Cuza instead dance around as close too and as far from such a foundation as they please.
This was the case presented in the debut 'Bite Ya' but either now or after you hear it, you'll join me in not expecting this band to stay still stylistically. 'Underwater' is a complete digression from the former. While 'Bite Ya' was raucous, 'Underwater' is chilled and more inclined to the Indie-Rock of their self-label. That said, it would be foolish to simply pass it off as such.
'Underwater' is chock-full of Pop-sensibilities and a slow bass-ebb from which intricate Indie-Pop is layered. The track is permeated with Shoegaze-esque tones in their ancestral habitat, floating effortlessly above the high-pitched Indie licks and guitar-lines. The Cuza are clever and post 2:00 you see why.
The Cuza gradually build in 'Underwater' prior to the aforementioned time-stamp. Overall, truthfully, the track passes as what will make an excellent album or EP contrast but fails to effectively cement itself beyond that. At this stage, 'Underwater' is more than serviceable and well-comprised but purposely reserves itself. However, post-2:00, a subtle heaviness encroaches before the Shoegaze-tone becomes unchallengeable.
I profess to be not overly "into" Indie music in these current times but that doesn't mean what The Cuza are doing falls upon my ears unremarkably. 'Underwater' lacks the explosivity of 'Bite Ya' but it is meant to, for the song is designed to contrast whatever the band have cooking. In fact, I should think whatever lies between it and 'Bite Ya' will soon appear and make some considerable sense.
After the Shoegaze dominance, the final foray of the chorus suddenly substantiates itself. This is of course, likely following the path the band has theorised. To be succinct, 'Underwater' is a very good track and more proof that The Cuza are building outward from their genre, not around it.