Superseed – Bristol, England, United Kingdom.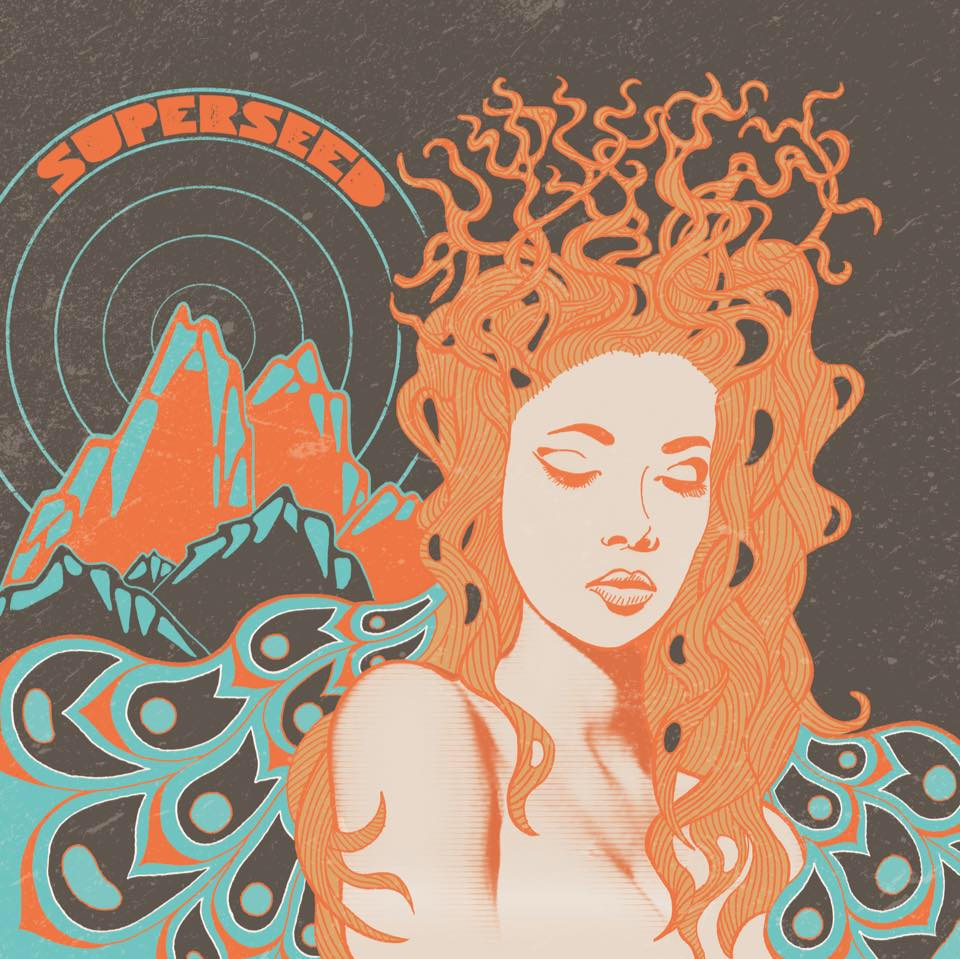 (Cover) Photo credit – Steve F Evans Photography.
An album that took a great deal of time in the making of sixteen tracks of genre crossing Rock, Superseed's self-titled is really something. A very long something. Just listening to the album casually, Superseed's Alternative Rock foundation is very much just that, for Superseed shows influence from the tuneful choruses of The Beach Boys, The Beatles and the Ramones to playful yet moody-grit in the form 90's Grunge, a dose of further Punk here and there and nods to the Red Hot Chili Peppers. And that's not even the whole shabang… Oh and they're from Bristol.
As this debut is sixteen tracks long, I will do my best to describe the in and outs but as you might expect, the band knew exactly what they were doing releasing such a mammoth record will likely be enjoying such a response.
'My Time Is Now' opens with a vintage Guns N' Roses style Hard Rock riff falling into vocals to suit throughout the verses before contemporary Foo Fighters-esque harmonies and melodic guitar lines add more depth. 'My Time Is Now' really shines in all it's Alt.Rock glory in it's latter half before 'Country Mile' takes this, adds a little Garage Punk instrumentation and vocals reminiscent of One Hot Minute-era Anthony Kiedis and calls it a day.
'Turn The Screw' edges closer and closer to the trad-Alt.Rock sound with more and more Punk-isms presenting themselves nakedly and marks a high-point on the record.  The band's use of three guitars is even (surprisingly) obvious on the more simplistic tracks, adding even more depth to a band not afraid to go OTT and own it.
'Messenger' glides by with some impressive down-tempo anthemic (better than) radio-Rock with some welcoming and genre-spanning 'woah-ohs', while 'Interference' and it's clever lyrics makes more use of these dare-I-say Bad Religion-esque harmonies.
While we are on that subject, Superseed not only have three guitars alternating between lead and rhythm but it is the same for the band's vocalists, all three of them. 'The Face That Followed You Back' carries very light Black Sabbath riffage and bar the the chorus which is very typical of the band, this eponymous album now begins to lean towards both Grunge and Stoner Rock just to be difficult, except it isn't as the flow is still as steady as ever. Sound good? well 'Static' is very much case and point on that, just with a little Velvet Revolver and 60's harmonies thrown in.
Superseed needed some Pop-songs and and 'No One's Getting Out Of Here Alive' is very much that. 'Heavy Times' has early-to-mid Red Hot Chili Peppers written all over with some playful bass-work notably notable. 'Let Yourself Go' almost, almost carries a Country Rock tone and in truth I'm not sure how I feel about that but luckily the band's obvious penchant for both The Beatles and The Beach Boys saves the track in another Pop-Rock number.
'Quicksand' is another stripped down Stoner Rock track that has spend some serious time with moody harmonic Pop-Rock and it works. The Mammoth 'Already Done' begins with an anthemic intro straddling either slightly poppier melodic Punk or the more mature wing of Pop-Punk before it then just transcends into full Ramones-level in the chorus. Objectively and subjectively, it's the best on the album.
'Someone Broke It' is aptly titled for it breaks the flow completely but also paradoxically doesn't. Strange I know but I'm not rescinding that statement. Think of this thirteenth track as the band letting their Punk influences have a fist-fight with their Hard Rock-isms and then letting harmonies waffle on between rounds. The 2:50 mark see's a RHCP-style Punk-bass accompany Dan Armson (great surname by the way) go from mumble to full-on Blues-Punk rage and it's the perfect setting for a guitar-solo in that vein to follow.
'You Failed!' is perhaps again one of the best on the release via it's Nirvana's Bleach jagged guitars and agains stripped-down groove. 'Uneasy Swarm' then provides us with the next in the Stoner Rock episodes of Superseed and doesn't disappoint before the six minute 'This Is The Way To Go' closes an album utterly exhausting, genre crossing and way over the top in a way that is down-right impressively pulled-off.