Stay At Home and Die – Birmingham, England, United Kingdom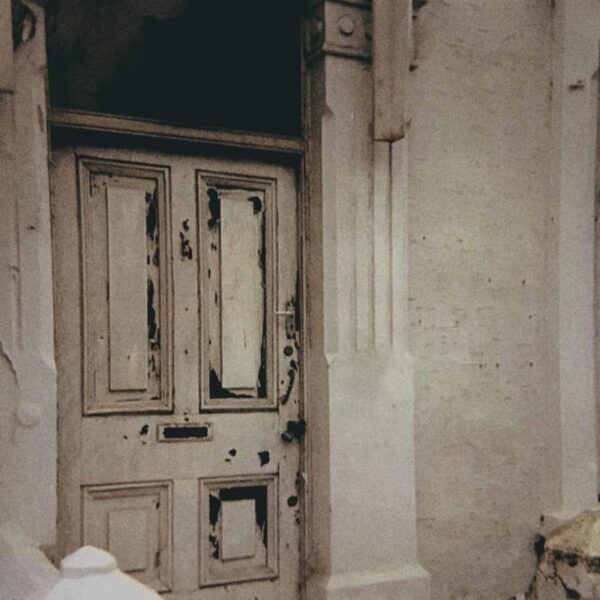 Stay Home and Die and 'undo' are testament to how completely ineffective I am at keeping up with and addressing in any manner of discernable order, the perpetual torrent of underground and DIY music releases. It's such a wondrous thing, really. Despite the concurrent everything and even prior to the pandemic, bands have been able to circumvent life in order to release their art. Obviously given the ongoing uncertainty of that everything, it is now even more impressive and then doubly so when bands who began life in this mess continue to grow. Enter the aptly titled, Stay At Home and Die and 'undo'.
The Birmingham four-piece's previous work and some babble from my brain pertaining to it, can be found – Here. The band's debut made a case for modern Emo, with a strong Alternative Rock base and brash inclinations toward Post-Hardcore. They put themselves and 'smudge' forward as a case for why the genre shouldn't be chided and they continue that now. Stay Home and Die's 'undo' is what we are here for. That and for the latest image of a building that clearly needs some TLC.
'undo' opts for the Post-Emo world rather than its predecessor's Pop-Punk-esque displays. A slow amble rides alongside a meandering everything as vocal lines alter intensity to match the frustration of the wording. It isn't long before the Post-Hardcore wing of the band's Emo ensemble breaks rank more confidently on single two. Stay At Some and Die contrast the reserved yet casual complexities of the verses with backing more worthy of the words 'I don't need you, I don't want to'. SAHAD then fall back into the maelstrom of internal "what-ifs" and recollection as Ellie Ashford's soulful vocals prepare for another tuneful catharsis as they expand their range and power.
Stay At Home and Die's grit is symbiotic with their need to be melodic and crooning ala their chosen Emo stylistic and at no point does it feel forced. 'undo' is the natural successor to 'smudge' but also enough of a deviation and development to maintain both momentum and interest as the band move towards whatever is next. Again, Stay At Home and Die are making a case for the survival of Emo beyond cliché. 'undo' alternates between its gloomy Post-Hardcore jaunts in the natural blasts indebted to the softly spun but unfined layering previously.
The band across the board exude an effortless maturity in a casual, yet sardonic and playful manner yet again. This is actually best seen in the Indie-Alternative Rock the band decide to play out with on 'undo'. The four-piece this time in a comparatively more upbeat jaunt following an excellently placed ambient refrain, echo the journey of emotion with a "fuck it, I can't help but laugh" repetition from 2:18 until 3:01. SAHAD then exit upon a buoyant but low and moody bass-tone chasing a guitar that's slightly less burdened post-vent, much like 'undo' as a whole.