Stay At Home and Die – Birmingham, England, United Kingdom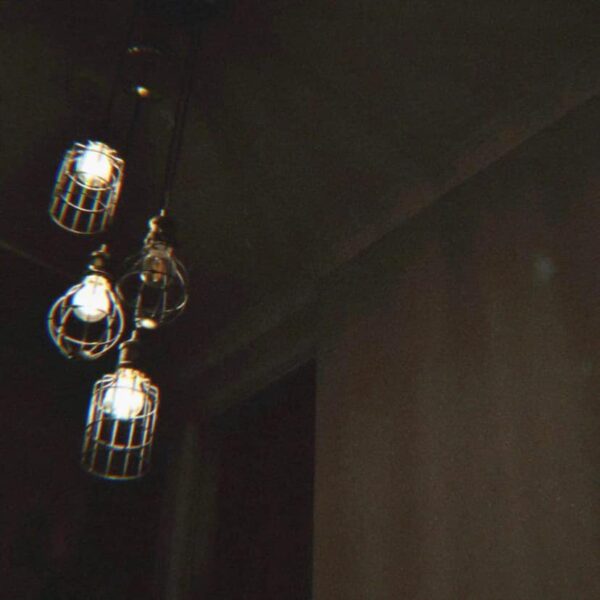 I feel as if I am perpetually chasing the releases of 2020. Stay At Home and Die and 'smudge' like many bands and their respective debuts exist in a state of bonafide "back-patting" for getting anything out of 2020 by default. The Birmingham band premiered their 'smudge' at the very end of the year of "nothing will ever surprise me ever again" and launched its playful, gritty popped-Emo into the music-verse.
Emo is definitively and defiantly "one of those". From its very uncertain origins almost by accident and its auto-discredit by many of the Punk and Post-Hardcore bands that are said to have started it, it's had a rough ride. Since then, the genre has cascaded, infused, collided, bounced-off and reverberated around Punk's offshoots. Post-Hardcore, Alt. Rock, Math-Rock, Pop-Punk, Indie-Rock and even Punk-Rock, Emo has vented and released its sonics at them all. But where has 'smudge' landed? Well …
'smudge' opens into the post-Pop-Punk world. The band ride an inherent fuzz and thread a lead line through it in a contrasting required step onward to introduce their tuneful vocal displays. Stay At Home and Die are brash and raw despite their melodic and again tuneful craft. In fact, you can't help but feel that they are lulling you into a false sense of security. Ellie Ashford's vocals are chased by Ollie Bedworth's guitar, with the two as close to each other as they can be in tone. That said, there is a hint of this grit and discordance within Ollies' guitar-work as his other half looks longingly at the grounded bass of Sam Rudkin. Finally, SAHAD are completed by that of Fraser Somers drums. That may seem like a throwaway statement, but it isn't, for they aren't only resided to pushing the band along.
The band's instrumentation despite its melodic whole and within its layered sound plays with the idea of a heavier-set approach. Now, it would be easy enough to attribute this to the lone-guitar and bass respectively. However, it is in Somers' slow-to-mid tempo yet crashing display that this deceptively on-edge sound really sells itself. Cleverly, despite 'smudge' being a track that could easily continue to glide through on its Emo-Rock, it is indeed somewhat of a sonically sentient tease. At several points, bridges and refrains allow the discordant-wing of the band to surface unrestrained or tempered in any way. The band playfully hint at this throughout but it is not until the surprising and not to mention satisfying Post-Hardcore-esque, near arbitrary refrain that leads to the end of this debut, that said hints at the band's future work suddenly make resounding sense.
Emo should not be cast-off and forsaken just because. Stay At Home and Die are proof of that and have a great foundation to work from.